Let's face it. Keys are boring, except for the cool antique ones, and does anyone still use those? So spice up your car keys and house keys with some key caps! There are so many to choose from, in so many different styles, they'll make you keys more fun than you ever thought possible. So skip the key chains and try some of these instead. Here are 8 adorable key caps.
---
1

Hello Noms Key Cap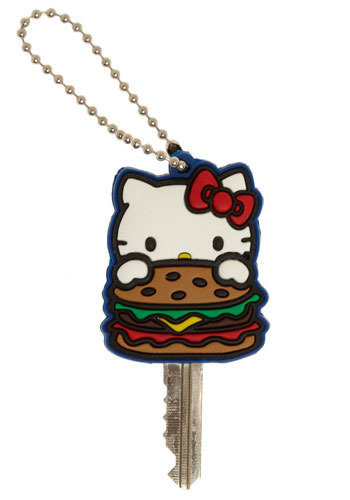 Price: $5.99 at modcloth.com
The ever-stylish red-bowed Hello Kitty wants to share her veggie burger with you. She also wants to mark your key to your mom's place so it looks distinctly different from your apartment key. She's made of sturdy rubber with a metal chain. And isn't she adorable?
---
2

Mr. Mustachio Key Cap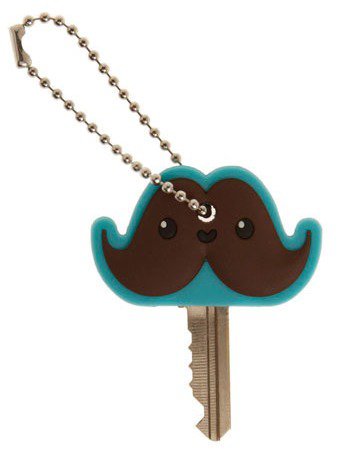 Price: $5.99 at modcloth.com
Wouldn't this be the best key cap for distinguishing your boyfriend's apartment key from the rest of the keys you have? It's a smiley little moustache, with bright blue trim, made of rubber with a four-inch metal chain.
3

Never Forget Which Key Cap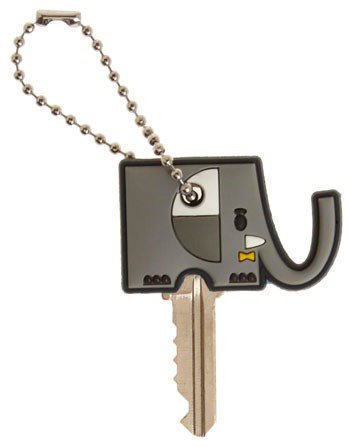 Price: $5.99 at modcloth.com
Is it true what they say, that elephants never forget? Put that theory to the test with this bow-tie wearing pachyderm key cap from Loungefly. Let him help you recall which is the key to your office, won't you? He's small but powerful, and awfully cute.
---
4

Hello Kutie Key Cap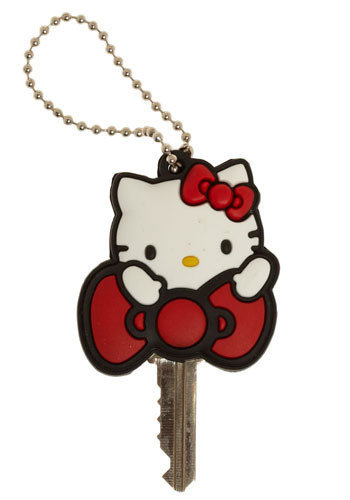 Price: $5.99 at modcloth.com
Hello Kitty's little red bow is a fashion icon, often imitated but never duplicated, though who could blame anyone for trying? This key cap features Miss Kitty herself, perched atop a big red bow, for a change. Let her adorn the key to your car, since she's a little too big to use for your house key.
---
5

Hello Kitty Studious Key Cap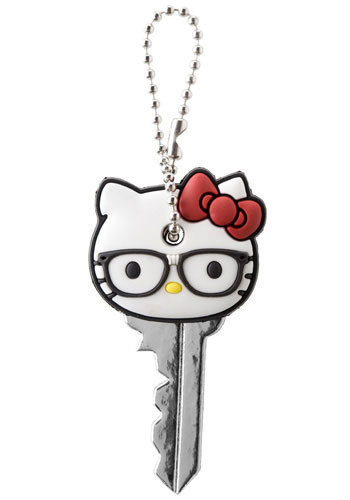 Price: $5.99 at modcloth.com
The third Hello Kitty key cap in my list is just as cute as the first two, with the same red bow, this time dressed in her nerdy best. I love her taped-up glasses and her sweet little whiskers. Wouldn't she be perfect for holding the keys to the study room at school, or the accounting department at the office?
---
6

Russian to Get Home Key Covers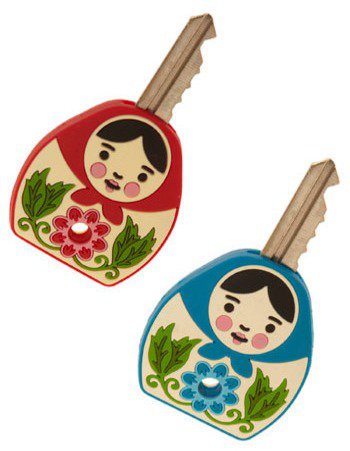 Price: $6.99 at modcloth.com
Put one of these two lovely matryoshka dolls on your apartment key, and give the spare to your bestie. Who gets the red, who gets the blue? It doesn't really matter, since they're equally gorgeous, just like you and your BFF. They're so detailed and pretty… and come in a set of two.
---
7

Peppy Penguin Key Caps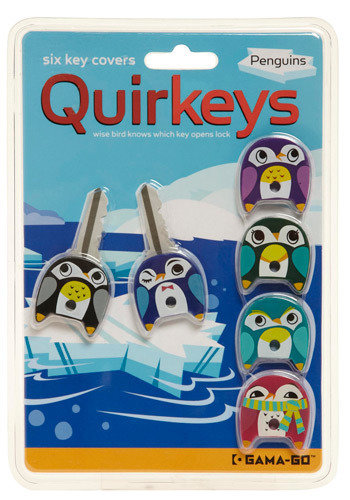 Price: $5.99 at modcloth.com
Need more than one key cap? How about six? These perky penguins come in a pack of six, each with a different face, each in a different color, so you can tell all of your keys apart with arctic-cool style. I like the red one with the little scarf… he's so cute!
---
8

Apt Owl Key Caps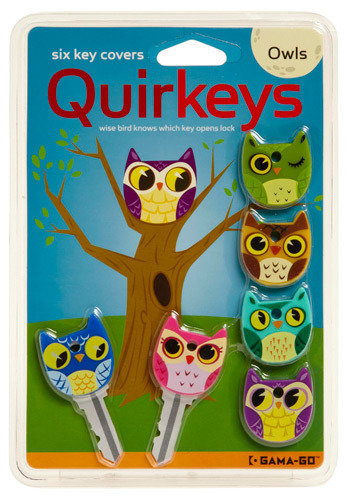 Price: $5.99 at modcloth.com
Whoo's keys are these? Let these wise little owls figure it out! There are six of them, each in a different color, all by Gama-Go. I prefer the plain brown one, but the pink sure is cute, too! Their little expressions are so adorable, too!
See? It's time to ditch the array of key chains you're using to tell one key from the next, and start using some of these key caps instead! Aren't they adorable? Which of these cute key caps do you like best, and what would you use it for? Please let me know!
More
---
Comments
Popular
Recent