When it comes to obsessions, mine go beyond just shoes and bags. I am a lover of all writing instruments. Whether it's a pen, marker, paintbrush or pencil, I'm doodling and writing and coloring my little heart away. With school finals being just around the corner, let me offer you some suggestions for those papers, tests and notes. Here are 9 of my favorite mechanical pencils…
---
1

Sun-Star SharPits Lead Holder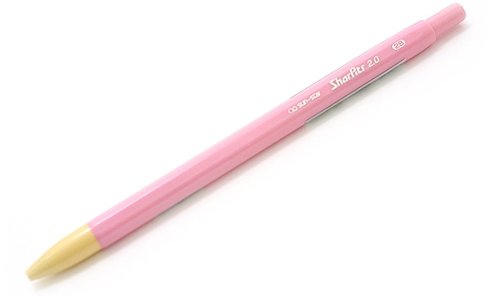 Price: $4.20 at jetpens.com
Designed like a wooden pencil but with a plastic body, this pencil is for those that prefer the look and feel of your everyday pencil. This thin mechanical pencil uses the same type of lead in regular wooden pencils. You can use it on exams and tests but look cuter doing it. Available in several colors... but of course mine are all pink or purple...
---
2

Pilot Color Eno Mechanical Pencil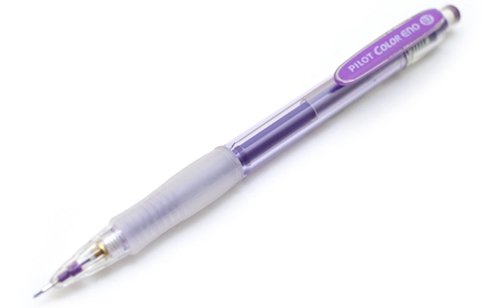 Price: $2.50 at jetpens.com
For those of you that want the look of Crayola but the style and control offered in a mechanical pencil. The Pilot Color Eno series comes in 8 bright, vibrant colors. You can match the color of the lead to the color of the pencil body, or mix them up to your liking.
---
3

Pilot AirBlanc Mechanical Pencil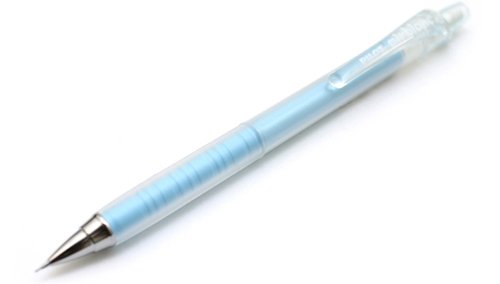 Price: $3.00 at jetpens.com
These pencils were specifically designed with your balmy hands in mind. The grip has grooves that keep a layer of air between the outer grip and the inner plastic body. What does that do? It prevents your hands from getting all damp by keeping them cool after hours of writing.
---
4

Pentel Ain Supplio Nanotech Scented Mechanical Pencil - Refresh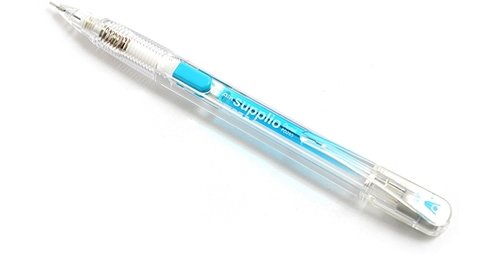 Price: $3.00 at jetpens.com
Yes, you read that right, scented pencil. I'm used to scented pens and markers, but this honestly is the first time I've come across scented pencils. Using nanotechnology, they've embedded microscopic aroma bubbles to infuse the lead with scent. Not just any kind of smells, but specifically aromatherapy scents designed to keep you feeling your best as you write... or maybe keep you relaxed and focused as you're taking an exam...
---
5

Lamy Safari Model Mechanical Pencil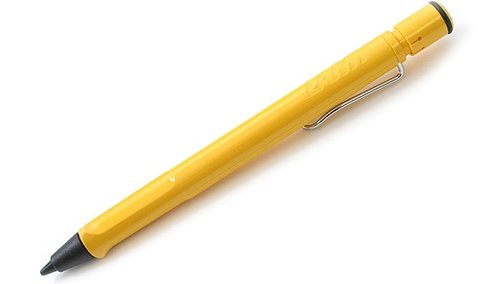 Price: $21.00 at jetpens.com
If you're able to splurge on a little plastic and lead, then look no further than this. The Lamy Safari pencil is modeled after their world famous and very popular Safari fountain pen. With a little chrome clip and a bright, bold yellow plastic body you'll be anything but boring.
---
6

Kokuyo FitCurve Mechanical Pencil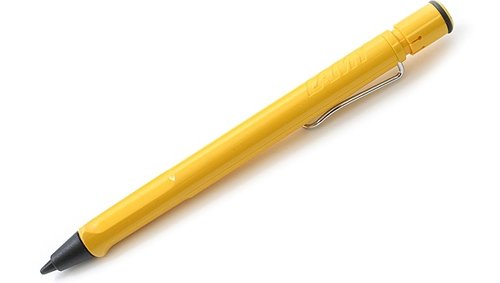 Price: $4.50 at jetpens.com
Pretty and perfectly well balanced, this pencil will reduce hand wobbling, a side effect of writing that can lead to hand fatigue. It has a balanced body weight and compensates for the way pens are held, so that when you write it is ergonomically comfortable.
7

Tombow OnBook Clip Friendly Mechanical Pencil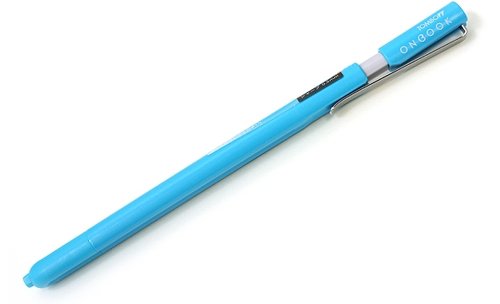 Price: $5.25 at jetpens.com
None of that ergonomic, colorful lead, pretty pencil body stuff here. The sole purpose of this pencil is to stay where you clip it. Using a thin and sturdy metal clip and a triangular shape, it's perfect for attaching to the cover of journals, notebooks and diaries when you're in a rush.
---
8

Pilot Delful Double Knock Mechanical Pencil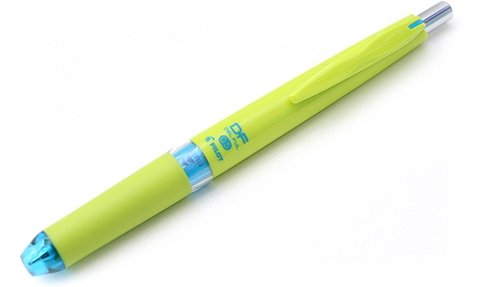 Price: $7.50 at jetpens.com
The selling feature of this pencil is the retractable pencil tip. I can personally attest to reaching in my bag to find broken leads, marked up items and poked valuables. The tip can retract into the body of the pencil and just as easily be brought back out with a shake or click of the top button. It even has a little window telling you which state the pencil is in "Deru" (to come out) or "Furu" (shake) and with such bold colors it'll be easy to spot when looking in a purse as full as mine.
---
9

Uni-ball Kuru Toga High Grade Auto Lead Rotation Mechanial Pencil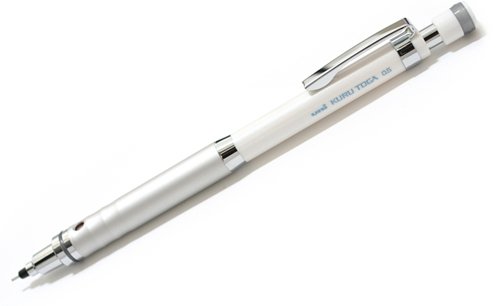 Price: $15.00 at jetpens.com
The mother of all mechanical pencils, this one has a rotating mechanism. You might be a little confused as to why a pencil would need that, but if you use pencils often like I do, then you'll understand this next part perfectly. As you write, you wear down the sharp point you started with, creating uneven widths causing smudges and thick lines. Usually I just rotate the pencil when I notice those, (see where I'm going) then I have a slanted sharp point that almost always breaks on the paper, leaving another uneven blunt point. But with the handy dandy rotating mechanism, the pencil does it for me. Smudges and thick lines disappear. Perfect for drawing and stationery.
With all of these selections I'm inspired to go sketch or write my next novel. Do any of these strike a creative chord with you? Which do you think you'll try first?
---
Popular
Related
Recent