With just under 15 million iPads sold in the first year of release, you'd be forgiven for thinking that there was some kind of iPad army out there. With so many people toting identical devices, it's natural to want to stand out from the crowd. Thankfully, personalising your iPad is an easy task. I've discovered that GelaSkins is just one online store where you can find hundreds of inspired iPad gel-skins. Below are just a few of my favourites.
---
1

The Great Wave by Katsushika Hokusai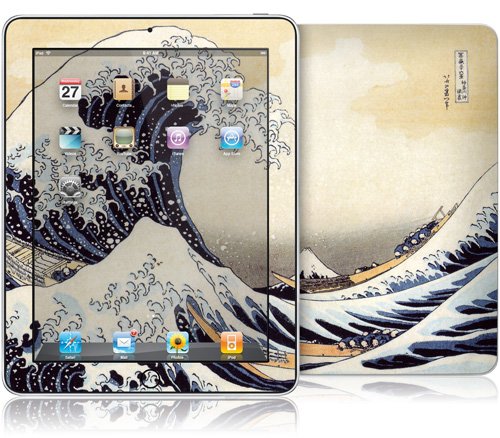 Price: $29.95 at gelaskins.com
This iconic Japanese art work is one of my favourite pieces of all time. So it was with great delight that I found it available as an iPad skin. It not only looks terrific, but the gel-skin also acts as a protective exterior for your iPad. What's more, you can download the matching wallpaper for your iPad to complete the appearance.
---
2

Oiran by Audrey Kawasaki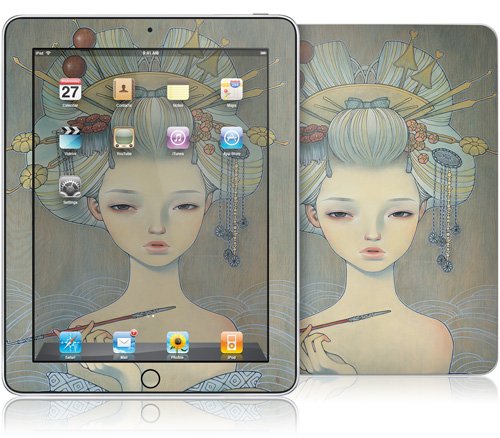 Price: $29.95 at gelaskins.com
Audrey Kawasaki's paintings of women on wood are quite distinctive. Her artworks contain equal parts whimsy and melancholy. This inspired iPad gel-skin, featuring a portrait of a woman with an oriental-style headdress, is a prime example of her work. Fans of Kawasaki's work will no doubt be a fan of these iPad skins.
---
3

Starry Night by Vincent Van Gogh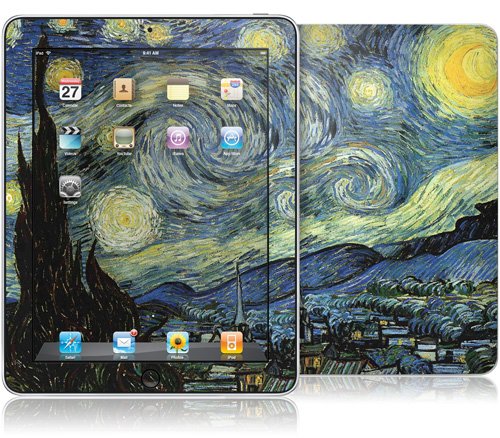 Price: $29.95 at gelaskins.com
Vincent van Gogh is undoubtedly one of the most revered artists of all time. His works are easily recognisable, none more so than 'Starry Night'. Here, it has been refashioned as a protective iPad gel-skin. These gel skins are easy to apply and will instantly revamp your iPad.
---
4

Keep Calm and Carry on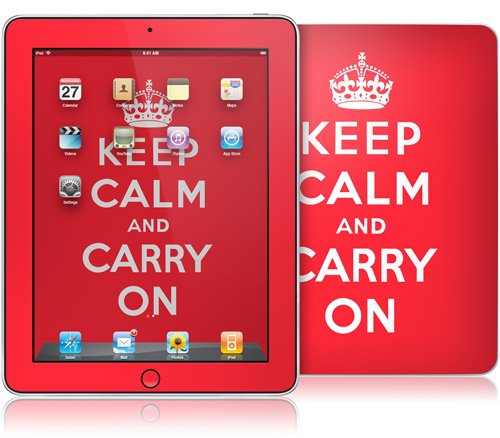 Price: $29.95 at gelaskins.com
This motif had its origins as a poster produced by the British Government during the beginning of World War 2. This 'Keep Calm and Carry On' motif is now a brand unto itself. It can be found on a wide range of items from mugs to wall prints. This bright red iPad skin is a fantastic addition to the product range.
---
5

Water Doodle by Charity:Water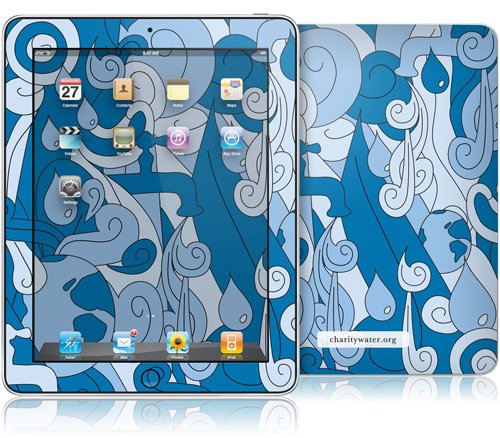 Price: $29.95 at gelaskins.com
This gel skin features a stylised water droplet design. What really stands out for me though, is the charitable effort behind this particular iPad skin. These gel skins are produced by non-profit organisation charity: water. Buying one of these inspired iPad gel-skins will help fund the organisation.
---
6

Blue Willow by Colin Thompson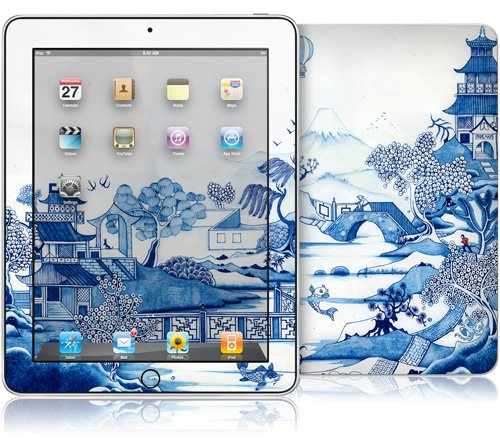 Price: $29.95 at gelaskins.com
The blue willow design of this gel skin reminds me of my grandma's blue and white china table setting. The design has a distinct eastern flavour. It includes traditional motifs such as temples and carps. This super thin gel-skin is an excellent way to customise your iPad.
---
7

Bunny Blossom by Kozyndan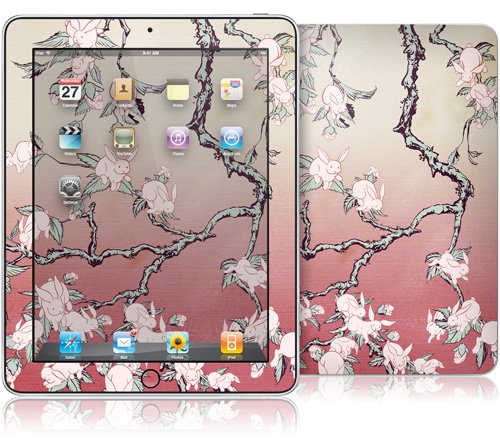 Price: $29.95 at gelaskins.com
This gel-skin is delightfully off-kilter. At first glance it looks like cherry blossom branches. However, closer inspection will reveal that the 'blossoms' are actually bunny rabbits. Kozyndan are self described 'mad scientists' and this definitely comes across in their artworks.
What I like most about these inspired iPad gel-skins, though, is the fact that these skins are also available to house a range of other items such as laptops and mobile phones. Which of the above do you like best?
More
---
Popular
Recent