These days, USB sticks or flash drives are a necessity. No matter if you are a student, corporate worker, or full-time parent; these devices will come in handy on a range of occasions. They make transporting data so much easier. Most devices are fairly simple and bland in design, but there are a few novelty options out there. Brighten up your desk with one of these funky USB sticks.
---
1

Strawberry Donut USB Drive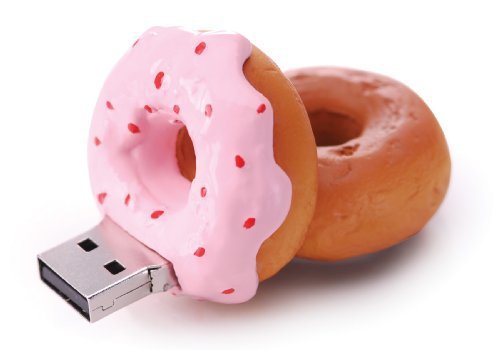 Price: $19.99 at amazon.com
This strawberry designed USB drive is perfect for all the sweet tooths out there. It looks like a delicious donut, but without the calories! This USB drive supports Mac and Windows versions, has an internal memory of 2GB, and has at least 10 years of data retention. Just remember to keep these out of reach of young children who may just think that these little donuts are edible treats.
2

Rugby Football USB Drive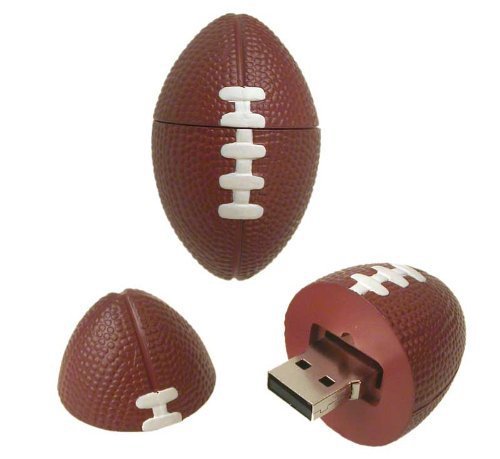 Price: $19.99 at amazon.com
Football fanatics rejoice! This football shaped device would make a fun gift for all those football fans in your life. It's proof that sports fans and technology geeks can get along! This USB drive is Mac and Windows compatible and has a 2GB memory.
---
3

Black Forest Cake Royale 2GB USB Drive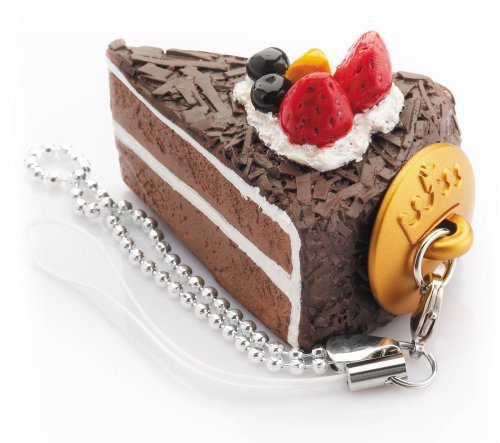 Price: $19.99 at amazon.com
Transferring and storing all your data will be a slice of cake with this USB drive. Quite literally! This black forest cake shaped USB drive will be the envy of all your peers. The drive simply slips in an out of the cake 'lid'. The drive is also comes with a chain, so you can easily attach it to your belongings.
---
4

4GB USB Mini Cooper Pavilion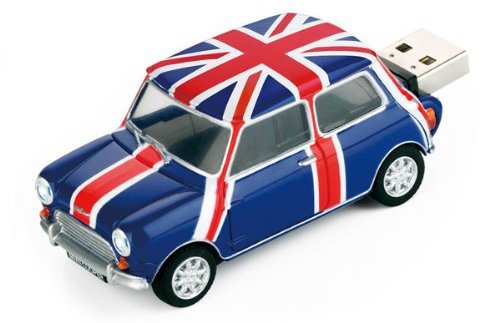 Price: $34.95 at amazon.com
This USB drive is in the shape of the iconic Mini Cooper. It's a licensed Mini Cooper replica and is accurate to the smallest detail. It features details such as rotating wheels and illuminating headlights. The drive is retractable and is stored inside the body of the car.
---
5

Sushi USB Drive 4GB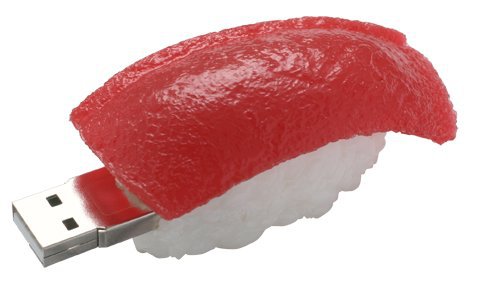 Price: $25.01 at amazon.com
This sushi shaped USB drive is deceptively realistic. If you're not careful, you might end up taking a bite out of it by mistake! For this reason, do not take it with you to sushi stations! Jokes aside, this is a quirky and innovative design. There are also a range of other sushi-inspired drives available. If you collect them all you'll be able to create your own bento box.
---
6

Strawberry 4GB Flash Drive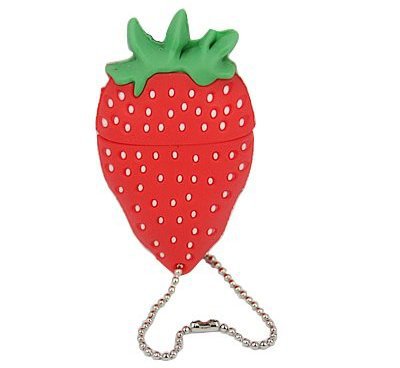 Price: $18.95 at amazon.com
Your peers may mistake you for a bit of a fruit loop when they see you sticking a strawberry into your computer. Once they realise that it is, in fact, a USB drive I'm sure they'll be more than impressed. The drive is located inside the strawberry body and can be accessed by simply pulling the two sides apart. It comes with a chain and can easily be attached to key chains etc.
---
7

Blue Paw 4GB Flash Drive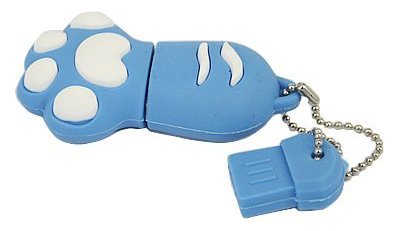 Price: $16.95 at amazon.com
This paw-shape drive is too cute. It features a stylised paw design and has a matching cap and chain accessory. It's compatible with both Mac and Windows operating systems. It's paw-fect! (Sorry for the lame jokes, I just can't help myself).
These funky USB sticks are a fun way to brighten up any desk space. What are your thoughts on novelty accessories such as these? Would you consider using any of the above?
Top image source: data.whicdn.com
---
Comments
Popular
Related
Recent