As my eternal relationship with acne continues *looks menacingly at pimple on right cheek*, I have decided to share three wonderful, new Baby Quasar products from Dermapoise.comthat I'm dying to try. Incidentally, they just celebrated their first year anniversary on the 14th of Feb. Yay Dermapoise! Now for these amazing products...
1

Baby Quasar Pure Silk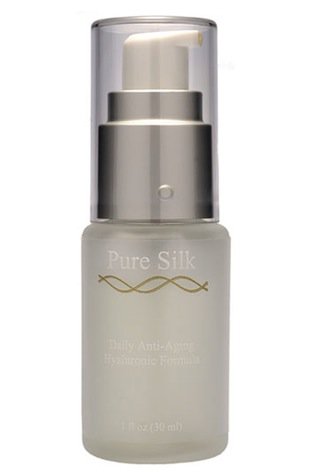 Price: $55.99 at www.dermapoise.com
God knows that my skin goes through a whole lot of crazy thanks to the sun, the insane pollution and other wonderful things that come with living in a busy city. Pure Silk is in short a magic (oil-free) potion that counters all of that evil with its copper peptide, Co-Enzyme Q10-antioxidant and Hyaluronic Acid-vegan form content. What it leaves you with is gorgeous, blotch-free skin with fewer fine lines and wrinkles that have the super ability of repairing itself. Whee!
2

Baby Quasar - Red LED Light Therapy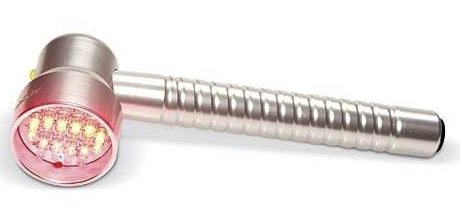 ** Special Price: **$399.99 ($449 value) at www.dermapoise.com
Light therapy is the newest rage in the battle against aging and I need to get a piece of it. Of course being the newest rage comes with a (crazy!) price but thanks to Dermapoise, you can reap its benefits at a fraction of the cost in the comfort of your own home! Basically what it does is uses 24 LED lights and SequePulse to sequentially pulsate four wavelengths of natural red and infrared LED light. Use it 2-3 times a week and voila! From firming skin to minimizing pores to fixing pigmentation to repairing sun damage, this little baby can do it all!
3

Baby Quasar Blue LED Acne Light Therapy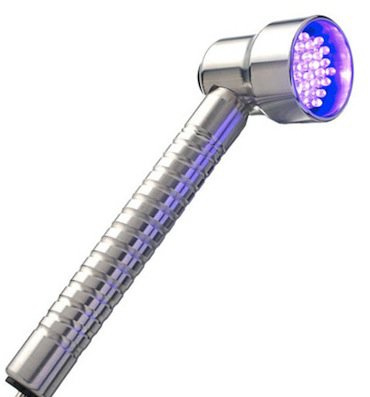 ****
**Price: **$349.00 at www.dermapoise.com
Finally, it's time for my favorite Baby Quasar Product... the acne specific Blue LED Light Therapy. This one is for those of you who are tired of harsh chemicals that smell awful and dry your skin out. It may sound like a fancy schmancy gadget, but really, it's pretty easy to get used to. 15 minutes every day, a bit longer for your problem areas and it will destroy acne causing bacteria by zeroing in on the sebaceous glands. It also helps reduce fine lines and wrinkles over time. 90% of users claim to have seen a noticeable difference with just one use and EVERY SINGLE PERSON who has used it till date vouches for its amazing benefits.
That's a 100% guarantee ladies! The best part is that it is perfectly safe for all skin types. Now I know that most of you don't have that much free time but combining the Blue Therapy with the Red Therapy is possibly the best skin care regimen there is.
So visit Dermapoise.com NOW and order away, since you'll also get a free shipping for orders over $49.00! Also, there is a 60 Day No Questions Asked Return Period for all Baby Quasar Products and by the way, all products got great reviews before being put up on the website. As the makers of Quasar put it, Ready Set, Glow! :)