I am a budding teapot collector (I like all thing kitsch, apparently, and I'm proud of it). Unfortunately, my city has no variety (or taste) to speak of when it comes to teapot merchandise. In fact, most of the teapots in my modest collection I got on eBay. But when I browse through our local eBay for teapot finds, I always get disappointed with the poor selection. And so I end up checking out other online stores. Here are 10 that I wish I can add to my collection:
---
1

Orient Express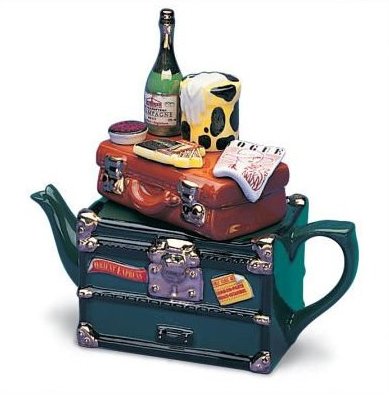 **Price: **$69.95 at amazon
The perfect teapot for someone who loves to give in to her wanderlust more often than she sits down for tea. This teapot is just beyond adorable. I think this will be very cute beside my red telephone box teapot.
---
2

I'm a Little Teapot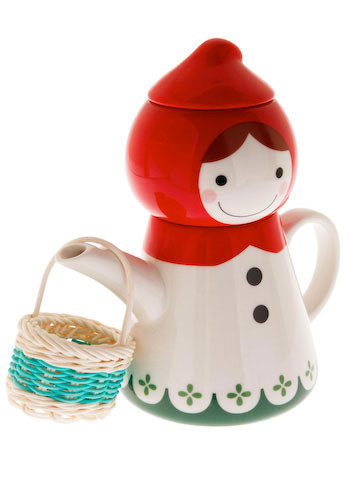 Price: $44.99 at modcloth
If Little Red Riding Hood were a teapot, she'd look like this. If she were a teapot, the wolf may have found her cute and decided not to make her life miserable. No canine can possibly wish to do a teapot this cute harm! Comes with a basket.
---
3

Coleman's Mustard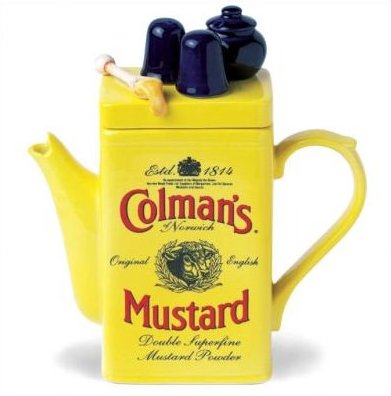 **Price: **$88.85 at amazon
I am a sucker for teapots that look like other everyday things. While I am not a huge fan of mustard, I am of the color. And I think the mustard yellow and blue details of this teapot are just too cute to ignore.
---
4

Band on Tour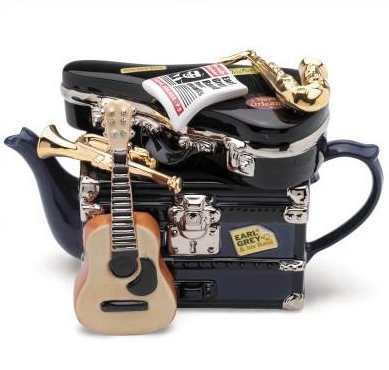 **Price: **$104.85 at amazon
Aack too expensive! But if I were a true teapot collector, I would not mind the price. So I shall be saving for this little beauty. While at it, I might even try to learn a musical instrument or two. I'm awfully tone deaf.
---
5

Jonathan Adler Utopia Darjeeling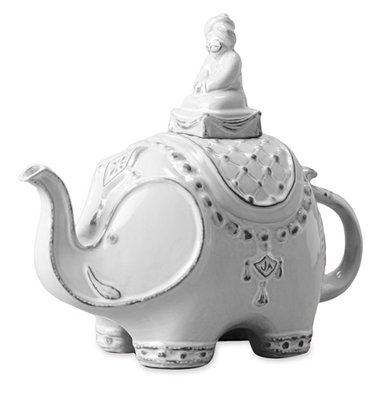 **Price: **$110 at nordstrom
It has one 5-star review and let me tell you, I am jealous of this reviewer. While my teapot collection lacks classy monochromatic pieces, her home now plays host to this beautiful Jonathan Adler teapot.
---
6

Eiffel Tower Mini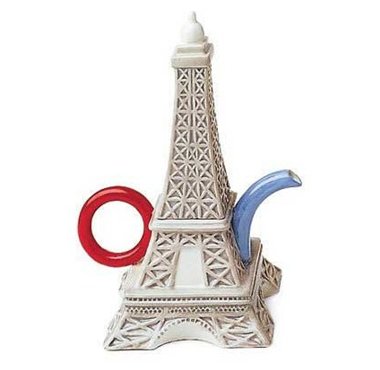 Price: $19.99 at amazon
And to the other side of the telephone box teapot, I will place this very cute Eiffel Tower mini piece. When I finally get this and the Orient Express teapot, I think I shall have a traveling-themed shelf for my collection.
---
7

Double Espresso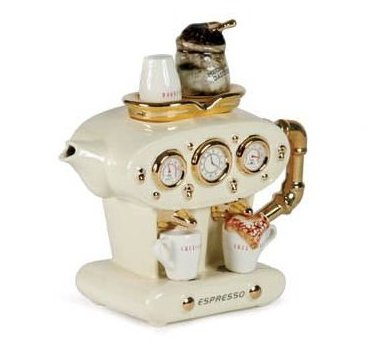 Price: $115.85 at amazon
So basically, this combines my two loves: coffee and teapots. I have to say that this one is very me. While I love the overall design, I am enamored of the beige and gold colors, too.
---
8

Bath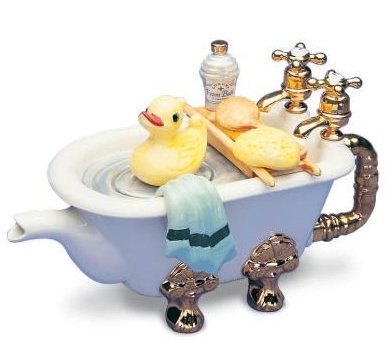 Price: $107.85 at amazon
I don't have bathroom-inspired teapots. This will be a great piece with which to start a series of bath-themed teapots. Cute? Yes. Unique? Yes. Do I covet? YES!
---
9

Marmtea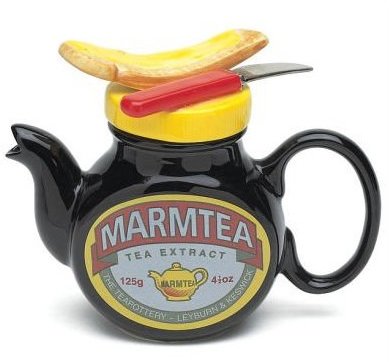 Price: $69.95 at amazon
This is a 1-cup teapot. Methinks it's perfect for that alone time we often need. When you take your tea with this little pot, you'll be smiling the whole time. Now THAT is an effective alone time.
---
10

Piano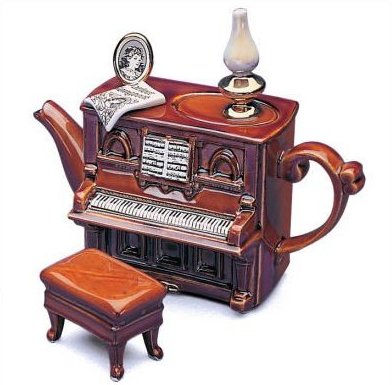 **Price: **$88.85 at amazon
I do not play the piano but that will not stop me from crushing on this adorable teapot. I actually have a desk/study teapot right here that will be a perfect match to this piece.
We all have our little collections and mine just happen to be the type that gathers dust and takes up shelf space. If you have this type of collection, I'd love to know what it is!
Top Photo Credit: flickr.com
More
Comments
Popular
Recent