Let's face it ladies. Sometimes, when you've been with your partner for a long time, some of that initial spark is sure to fizzle out over time. If this sounds like you and you can't wait to turn things around and re-create some lost magic, here are 8 tips to entice your lover.
---
1

Perfume Entices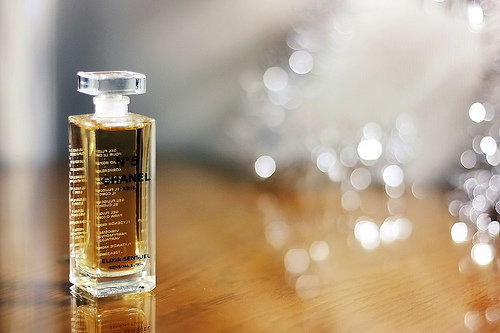 Photo Credit: the HB
A sensual scent will drive your man insane. Please, make sure it is a scent he loves. My one true love doesn't like floral scents, so I stay away from those. Make a theme: Does he like Allure? Impulse? Passion? Why not welcome him home with that thought in mind. Everything about you should say allure, impulse, or red hot passion!
2

Get Bubbly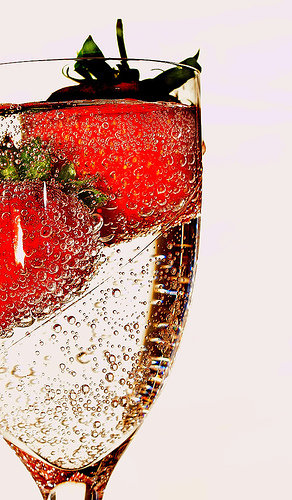 Photo Credit: * Garron Nicholls *
Sparkling grape juice that is! This month, buy four bottles and label each one like this: 1. Celebrate for no reason. 2. Before making love. 3. After making love. 4. Midnight snack attack. Don't forget to use them!
---
3

Beautiful Night-y Night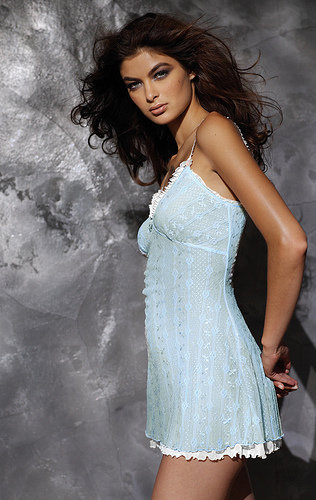 Photo Credit: Claire Pettibone
Men really, really, really love lingerie. They really do! Don't forget to wear panty hose, high heels, and a garter. Fish net stockings are great! And so is the fun you will have with your sweetie.
---
4

Encourage His Dreams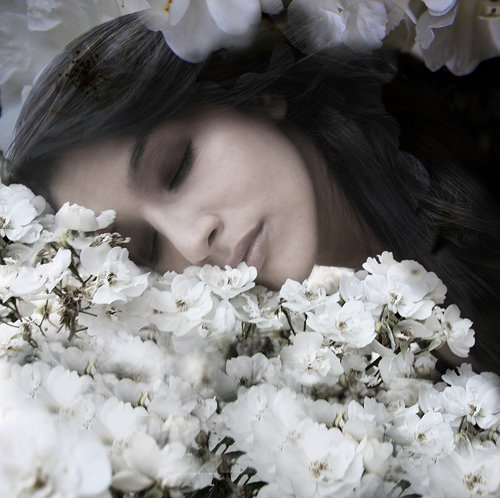 Photo Credit: .bella.
Order a Victoria's Secret catalog. Go through it together and let him mark his favorite ones. Then order one and surprise him with his favorite. He will thank you for it!
---
5

Be a Mystic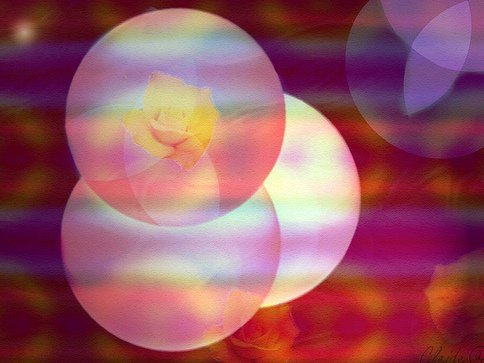 Photo Credit: Cleide@.
Set the dinner table as usual tonight, with one minor difference. Set a shallow bowl of water in the center of the table. Fill with dry ice and watch the billowing, white mist roll off the table.
---
6

Indulge in a Backrub
Photo Credit: malee-resort
Do you know how to give a massage correctly? Buy a book and learn a few basic techniques. Don't forget massage oil (that has been heated), soft music, and romantic candles.
---
7

Shower Together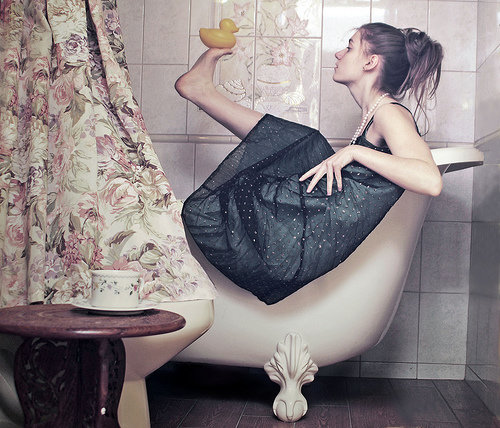 Photo Credit: Theresa (Bloch05)
I know this is not a new idea, but it is so romantic! Want to add a twist? Purchase a fabulous new bikini and wear it during the shower. Won't he be surprised!
---
8

Surprise Him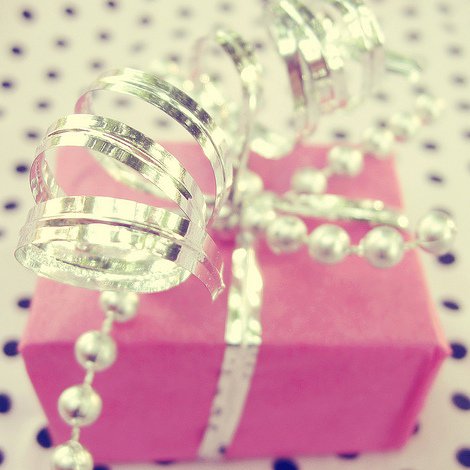 Photo Credit: xdesx
I don't mean with a gift. I mean in the morning, when he doesn't expect it, kiss him. Then make love together. Your hubby will be surprised, and happy. What a sweet way to begin a new day!
What's your favorite way to entice the man of your dreams? Leave me a note!
Top Photo Credit: ThịNởVN
---
Comments
Popular
Related
Recent