Being sexually confident sounds easy, but it can be such hard work... what do you do if you just don't feel that confident? According to the friends I've been talking to recently, more and more people are becoming too shy to enjoy sex, and that isn't what we want! So I've done some research, and here are my top seven ways to boost your sexual confidence.
---
1

Fake It!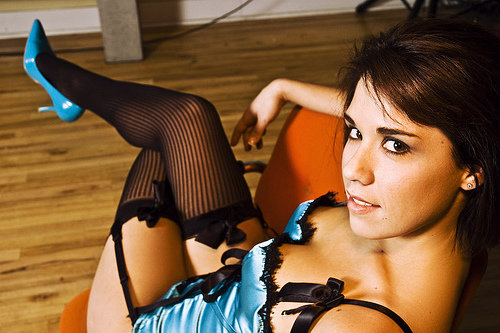 Photo Credit: Emery Co Photo
If you aren't feeling confident, don't avoid the bedroom and hide on your side of the bed. Instead, fake it! Spend some time making yourself feel good, and then picture yourself as a confident, sexy woman and surprise your man... You'll feel much better for it, and it'll begin to boost your confidence!
---
2

Remember the Facts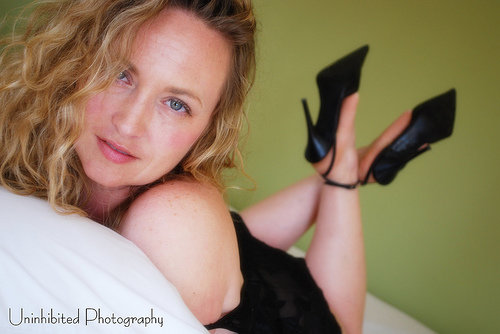 Photo Credit: prgringa54
It doesn't matter how beautiful, funny, clever or wifey you are once you are in bed. It's just irrelevant! If the person who is with you has a good time, they will remember you as being beautiful, sexy and amazing, whether they are a one night stand or a long term partner, so stop worrying about what they think and start walking with confidence!
3

Build Tension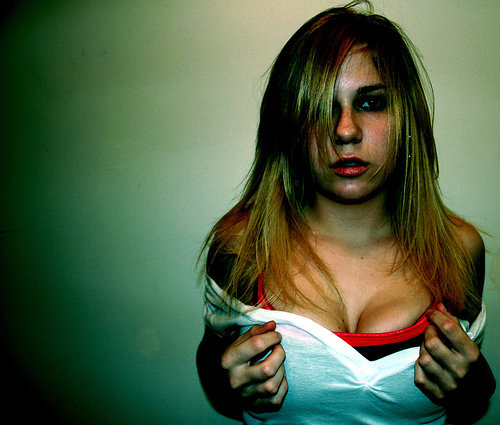 Photo Credit: e|[d]|ge.
Build sexual tension! If you give in to your desires and urges straight away, you miss out on all the anticipation and teasing that are sure to make you feel wanted and boost your confidence. Be cool and calm, and let the tension build!
---
4

Don't Swap Personas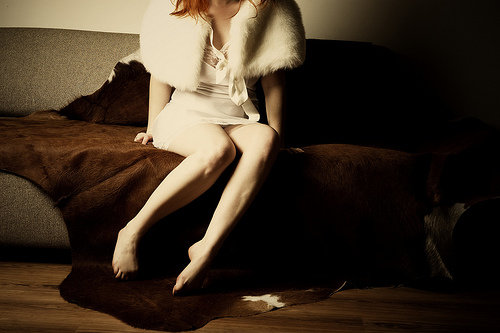 Photo Credit: Jeanique
I was talking to some male friends about sexual confidence, when one admitted that he had an ex girlfriend who struggled with hers. She went to see a therapist who told her to swap personas at bed time, to help her develop sexually... so before sex, she would don leather, red lipstick and heels, and talk dirty. She was nothing like herself... he admitted that this was fun for a while, but that it soon got tiring and he just wanted to sleep with her. There is a reason he is in bed with you, so don't change into someone else as soon as your clothes come off!
---
5

Put Sex into Perspective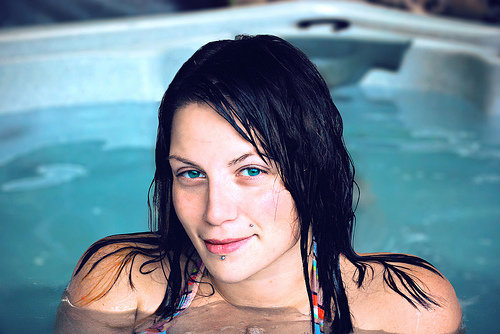 Photo Credit: neuroxik
Make sure you aren't blowing sex out of perspective. Mediocre sex isn't fun, but it won't break up a relationship. He is with you because he thinks you are beautiful, clever and worthwhile, and he sees a future with you. Not because you can complete all of the moves in the karma sutra... sex is something you share with the guy you love. Not the biggest act of the night!
---
6

Don't Be Scared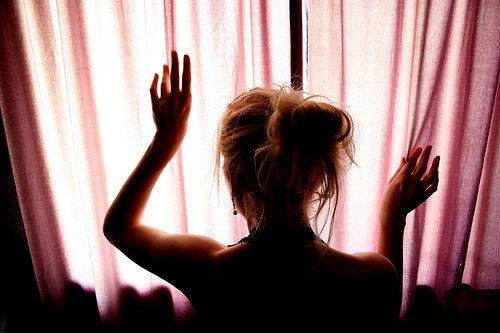 Photo Credit: e|[d]|ge.
One of my good friends was talking to me about my research on this last night, and admitted that she shies away from sex in case her boyfriend isn't in the mood, or doesn't like what she does. While this might seem like a terrible presumption, I can honestly say that he won't! Even if he isn't aroused by your initial action, he'll love that you want him, and that you were confident enough to show him. So what are you waiting for?!
---
7

Learn to Let Go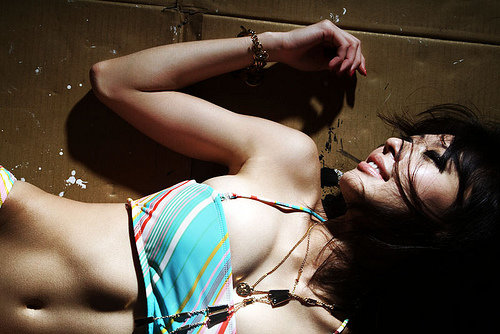 Photo Credit: ╳+╳ A piece of Kate ╳+╳
So you can bake the perfect cake, walk with books balanced on your head and you don't ever forget a birthday... but do you ever let go? Girls can often be brought up to be perfect, and predictable, and calm. This just doesn't fit with a healthy sex life! It's okay to be spontaneous, to try new things and to laugh about it. Learn to let go in the bedroom and be who you are... after all, it's no fun if you don't enjoy it!
Sexual confidence is one of those things that you can't just get, you have to work hard for it. But following these tips will mean that yours comes very fast, and soon you'll feel confident enough to try anything, and drive your man wild with desire! Until then, find your best underwear and heels, and fake it. You go, girl! Have you got a tip for gaining sexual confidence? Please let me know!
Top Photo Credit: The Vision Beautiful
---
Comments
Popular
Related
Recent