If you're trying to put on weight, it can be very hard to find recipes in a world that seems obsessed with being skinny and calorie counting. Here are my top fifteen high calorie foods!
---
1

Cheeseburger and Fries ...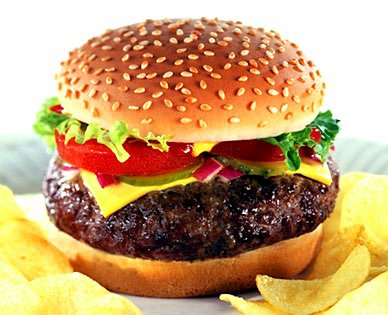 No surprises here, but this actually contains over 950 calories, without any dips or drinks. Take away cheeseburgers contain a lot more, with some topping 1500 calories per cheeseburger!!
2

Lasagne ...

Made with normal cheese, mince and sauce, lasagne contains over 500 calories. However, if made with low fat cheese, mince and sauces, it drops to around 300, so be careful that you are buying the real deal.
---
3

Peanut Butter and Jelly Sandwiches ...

Check out the recipe here, or just buy a premade one. These average 500 calories per sandwich.
---
4

Pancakes and Syrup ...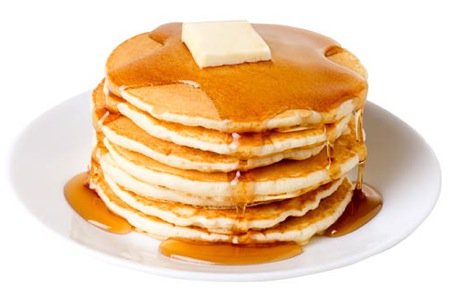 Containing over 750 calories, making delish pancakes is very easy and you can vary them to meet your mood. Definitely an essential food if you are trying to gain weight!
---
5

Chicken Alfredo ...

Containing 700 calories a portion, this is a very high cal chicken dish. It takes an hour to cook, and is very easy to prepare.
6

Pizza ...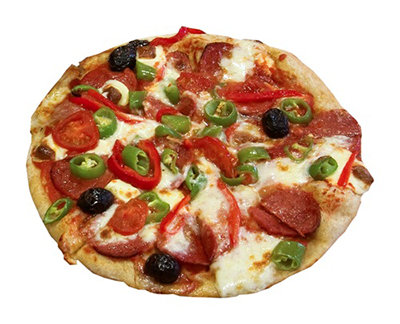 Pizza contains about 600 calories a slice, so either try making your own or order a take away and double the calories!
---
7

Enchilada's ...

One enchilada contains 600 calories, and you can make them from scratch or buy a kit. You can also order them from some take aways!
---
8

Mashed Potato ...

Containing 470 calories per one cup serving, these are loaded with calories even before you add extra butter.
---
9

Gravy ...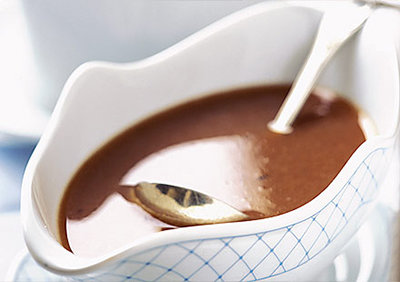 Gravy that is made with the fat from meat contains 375 calories per cup, and it's only an accompaniment! An average roast dinner tops 1200 calories, so if your aiming for calories make sure you have one a week.
---
10

Potato Latkes ...

These are becoming more and more popular as a diet food, despite containing 300 calories per latke! Check out how to make them.
---
11

Prime Ribs ...

A 4oz rib contains 425g of fat, which is a hefty 850 calories. Add this to the mash, gravy and peas and you are looking at a 1,300 calorie meal!
---
12

Pecan Pie ...
A generous serving contains 800 calories, and it's a popular dessert, especially at Easter. Here's the recipe: it's pretty easy to make.
---
13

Eggnog ...

Eggnog is an odd drink, being very popular abroad and at Christmas. An 8oz serving contains 350 calories, which means you'll soon pile on the pounds. It's very fatty, though, so make sure you do some exercise!
---
14

Peanut Butter Oatmeal ...

A bowl of this contains 1,100 calories, which is half of the RDA for men! Have a look around the website for other high calorie recipes and a forum!
---
15

Cream Cheese Banana Bread ...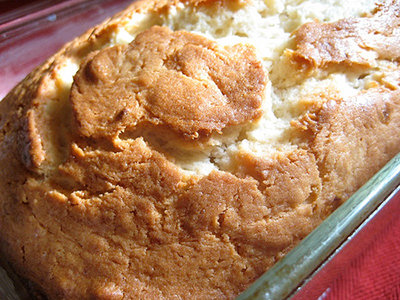 Here's the recipe, which is commonly given to children who need to gain weight.
Have a look at the bottom two links for two communities dedicated to weight gain, and remember to share your favourite weight gain recipes with me!
More Great Posts on Weight Gain:
• 20 High Calorie Foods - Get Fat Fast …
• Ultimate Dessert Guide - 50 Best Chocolate Desserts
• Top 15 High Calorie Recipes …
• 10 Worst Foods for Your Hips …
• Top 20 High Protein Foods …
• 10 Best Weight Gaining Foods …
---
Comments
Popular
Related
Recent