I love cooking, and I'm always on the lookout for a new small appliance for my kitchen to make cooking or food prep easier. Naturally, I've been looking for something new for the past few weeks, and here are some of the great appliances I've found!
---
1

Calphalon Waffle Maker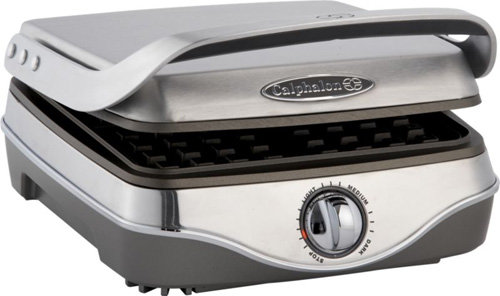 Price: $99.95 at crateandbarrel.com
Is there any better way to impress your mother-in-law or your own kids than with fresh homemade waffles for breakfast? It doesn't have to be difficult, either, not with this sleek stainless steel waffle maker! You can make four at a time, and it's so easy to use, they won' stick or burn… yay!
---
2

Cuisinart Classic Toasters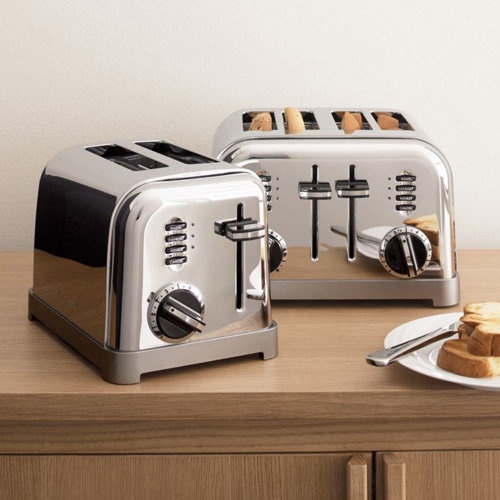 Price: $59.95 to $79.95 at crateandbarrel.com
Two slices, or four? Choose the number that you and your family will need for toast, bagels, waffles, and more… both toasters feature the same cool retro-inspired design and a handy cord wrap. I love all of the settings, too — you can brown or burn as you like!
3

Kitchenaid 5-Speed Metallic Blender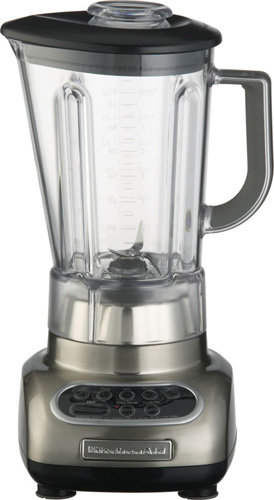 Price: $149.95 at crateandbarrel.com
How will you make smoothies or margaritas without a blender? And this is a fine blender indeed, with sleek shiny steel and a convenient carafe… and five fantastic speeds! The cool design isn't just for looks, either… it's leak-proof, too! No mess!
---
4

Zojirushi Rice Cooker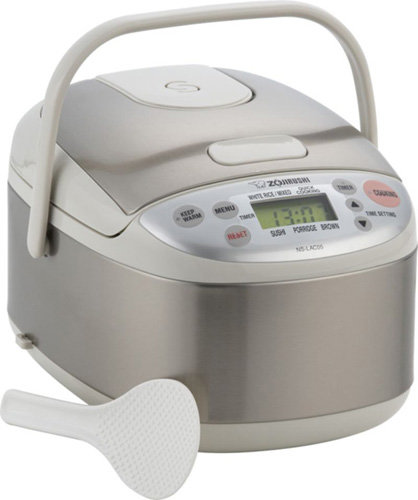 Price: $149.95 at crateandbarrel.com
Rice is so healthy, especially compared to the side dishes we usually eat, like French fries or macaroni and cheese. And with this rice cooker, it's so easy to make!
---
5

Zojirushi Breadmaker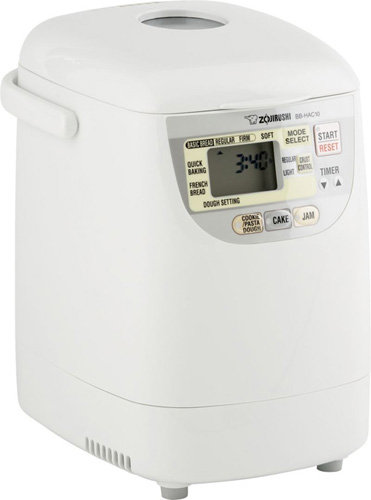 Price: $189.95 at crateandbarrel.com
Who can resist the aroma or taste of fresh-baked bread, but who has the time to make it? With this handy bread maker, you can have fresh bread every day! The best part? This machine comes with a recipe book to get you started!
---
6

Cuisinart Digital Slow Cooker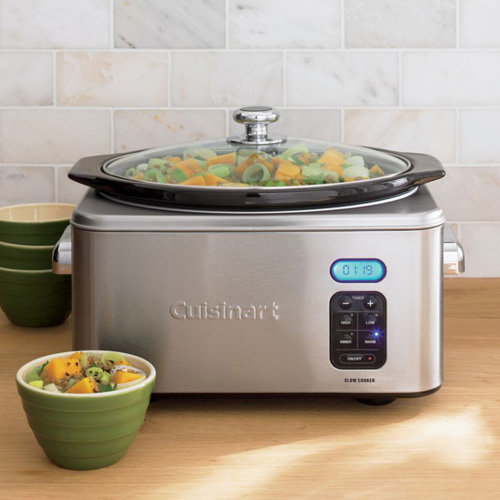 Price: $99.95 at crateandbarrel.com
I love soup and chili, or just about anything else I can whip up in my slow cooker… you add the ingredients before you leave for work in the morning, set the timers and cook temperature, and by the time you get home from work, dinner is done! This one is just the right size for a family, too, with a generous 6.5 quart cooking bowl.
---
7

Mighty OJ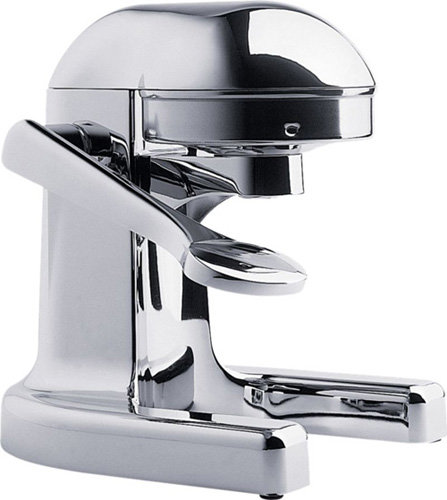 Price: $39.95 at crateandbarrel.com
What better to go with your waffles from item one than some fresh-squeezed orange juice? Put this on your counter, and while it might look like art, it's actually a top-notch orange juicer.
How will I ever choose just one of these great small appliances for my kitchen? I really want the juicer, but the bread maker is calling my name, too… do you have any of these appliances? Which do you like best? Please let me know!
---
Popular
Related
Recent