Merriam-Webster.com defines a **handbag **as a "bag held in the hand or hung from a shoulder strap and used for carrying small personal articles and money".
However, for us women - there's absolutely more to it than that. Handbags are a **fashion **statement, something which highlights or complements our outfits - and it can even turn into an obsession!
Women absolutely go ga-ga over the latest **trends **in the runway, and **bags **are no exception.
We have put together 30 of the season's ****hottest designer handbags.
Whether you are looking for a classy clutch to go with your little black dress, a casual tote to pack your stuff in for a weekend getaway, or a divine purse that screams 'designer label' -there's something in our list for you:
---
30

Burberry Alligator Warrior Bag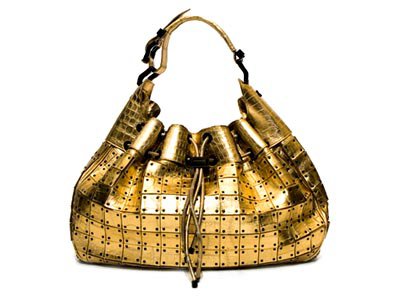 This stunning alligator warrior bag from **Burberry **comes with quite a hefty price tag, but it's tagged as the 'arm candy' of the season. The crescent-shaped tote has a metal stud detailing and a drawstring closure. It may look like it does not hold much, but the bag has plenty of zip pockets and compartments to hold your knickknacks in.
---
29

Fendi Hand-painted Extra-large Baguette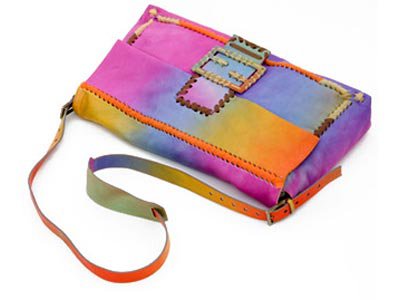 The colors on this **Fendi **hand-painted extra-large baguette remind me of ombre dresses which are so hot on the runway this year. This adorably chic bag can be worn like a messenger bag with your cutest top and jeans -and it holds tons of stuff as a bonus!
28

Chanel Leather U-Boat Handbag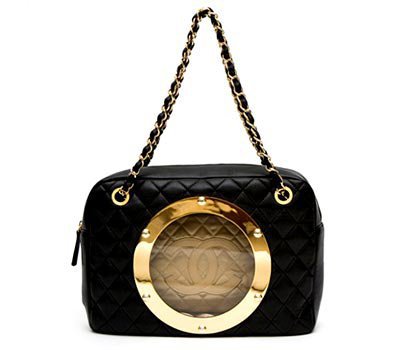 Whether you are wearing a slinky black dress or an outfit in a contrasting color, this **Chanel **leather U-boat handbag is the perfect accessory. The gold detailing on the front and the shoulder straps give it a classy touch that the label has always been known for.
---
27

Tod's Lizard Evening Pochette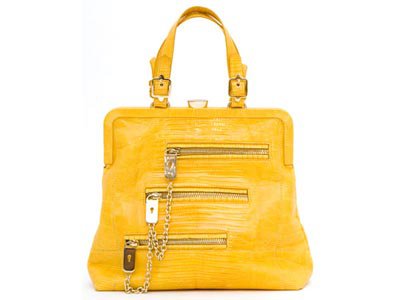 Tod's handbags were seen in celebrities like Jessica Alba,** Kate Winslet** and Penelope Cruz. Feel like a **Hollywood **celeb yourself in this lovely-colored lizard evening pochette.
---
26

Emilio Pucci Leather & Python Patchwork Shoulder Bag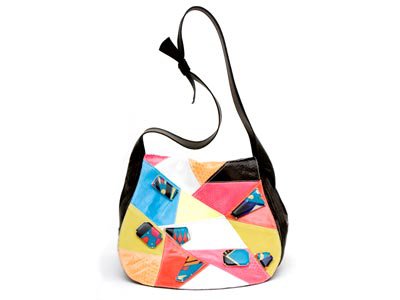 Emilio Pucci is known for incorporating geometric prints and a kaleidoscope of colors in his designs. This leather and python patchwork shoulder bag is a perfect reflection of that -wear it with your most chic or most casual outfit and feel like a model in a **Milan **runway. I think that ribbon detailing on the long shoulder strap is a nice touch, too.
---
25

Derek Lam Tejus Lizard Raina Tassel Purse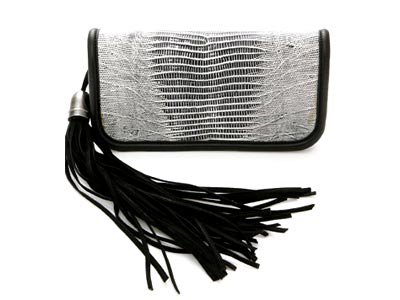 Are you looking for a purse to wear on a night which for you is similar to a red-carpet event? Look no further because this Derek Lam Tejus lizard Raina tassel purse is the perfect accessory. Whether you are wearing a muted evening sheath or a loud-colored cocktail dress, the elegant color and design of the purse will add that extra oomph to your ensemble.
---
24

Roger Vivier Micro Psyche Mexico Beaded Bag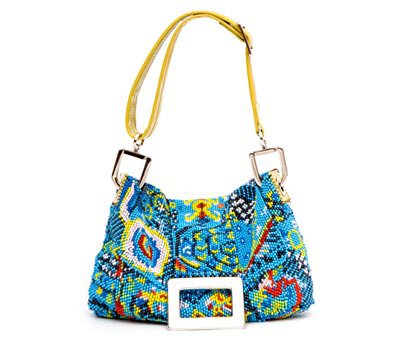 I can already picture myself wearing chunky earrings and a cool, casual outfit while carrying this micro psyche Mexico beaded bag from Roger Vivier. The detailing on the beads is exquisite, and the yellow strap and white buckle as a closure are perfectly-matched accessories.
---
23

Mulberry White Vinyl Roxanne Tote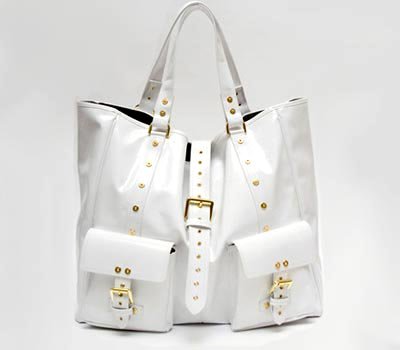 If you need to carry tons of stuff with you as you go about your activities for the day, you might as well look glamorous doing them. This white **Mulberry **vinyl **Roxanne **tote is perfect. With a couple of pocket in front and tons of storage space inside -it's the perfect carry-all for girls who are always on the go!
---
22

Hogan Python Rocky Touch Bag

Feel like a moviestar in this dainty **Hogan **python rocky touch bag. The shape, color and design are perfect for a glamorous night out.
---
21

Pierre Hardy Neoprene & Napa Leather Tote Bag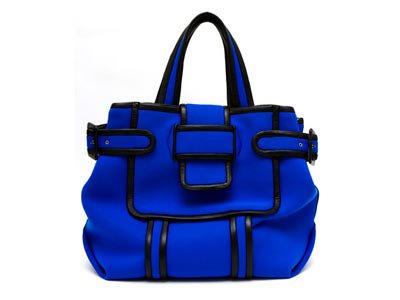 The eye-catching blue color and black accent on this Pierre Hardy neoprene and Napa leather tote bag is truly a show stealer. That's what we call making a bold fashion statement!
---
20

Giorgio Armani Geometric Enamel Clutch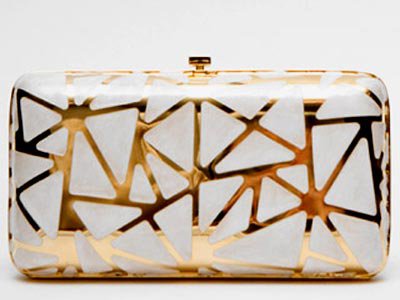 No handbag collection will ever be complete without a classic **Giorgio Armani **item. This geometric enamel clutch number from the Italian brand is both stylish and functional.
---
19

Prada Printed Leather Bag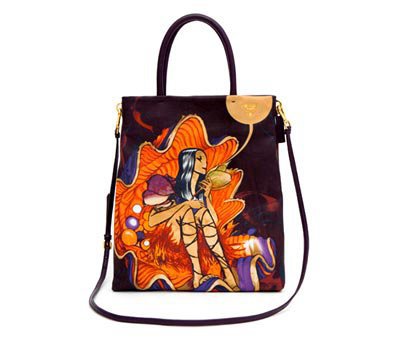 For me, Bohemian is the best way to describe this printed bag from Prada. At fist glance, I thought that the bag was made from fabric -but **Prada **obviously upped the ante because the material is 100% leather! The print, the color and the design makes this a must-have item in every bag collector's closet.
---
18

Roberto Cavalli Clutch with Fringe Detail

The design, color and features of this clutch are really quite unique. If you would like to veer away from the usual designer bags -this innovative Roberto Cavalli clutch with fringe detail will definitely make you stand out from the crowd.
17. Ralph Lauren Crocodile Mini Bowling Bag
Instead of a mini-bowling bag, the U-shape of the gold accent on this Ralph Lauren bag reminded me of a horseshoe. However, the color and crocodile pattern is absolutely divine -use this bag on a night out with your friends and make them 'green' with envy!
**
**

**
---
16

Valentino Gold Bow Shopper

**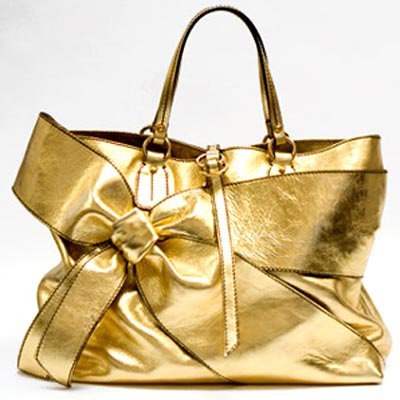 Whether it is shoes, clothes, bags or accessories, 'glittery' is something that I always go for -it makes me hard not to wear them all together in one ensemble. This romantic **Valentino **gold bow shopper is my personal favorite - just look at that color!
Adding to the value of the bag is the ultra-chic bow and fine detailing -this is definitely something that every 'it' girl must have.
---
15

Giambattista Valli Linen & Crocodile Shoulder Bag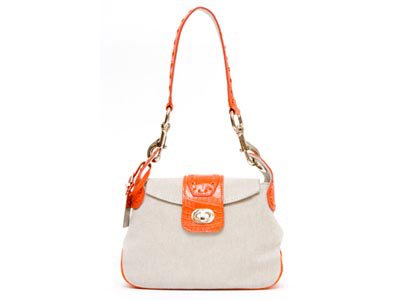 If you haven't heard of Italian designer Giambattista Valli, think Victoria Beckham and Mischa Barton. The subtle orange and white combination of this linen and crocodile shoulder bag is every fashionista's dream!
---
14

Bruno Frisoni Canvas Chop Chop Bag

The yellow, silver and black combination of this Bruno Frisoni canvas chop chop bag is an item straight from his spring summer collection for 2008. Just like his line of shoes and apparel, this designer label bag looks utterly priceless -especially if you wear them with the right outfit.
**
**

**
---
13

Christian Lacroix Linen & Silk Taffeta Clutch with Lucite Stone Detail

**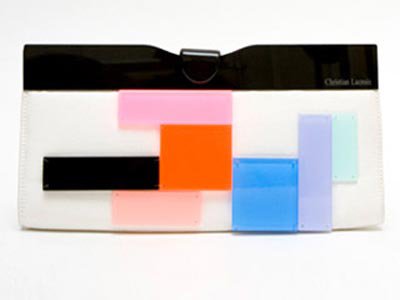 Understated elegance is the first thing that comes to mind when you look at this designer clutch from Christian Lacroix. The bag is made from linen, silk and taffeta -while the lovely colors are courtesy of the **Lucite **stones which are added as gorgeous details.
---
12

Dolce & Gabbana Crocodile Miss Pocket Bag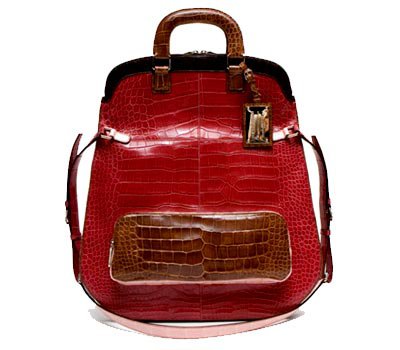 Hmmm -doesn't this shape remind you of the bookbag that you had as a kid in school? Turn back the hands of time -if you dare -with this posh Dolce & Gabbana crocodile Miss pocket bag.
**
**
**
---
11

Stella McCartney Multicolor Beaded Clutch

**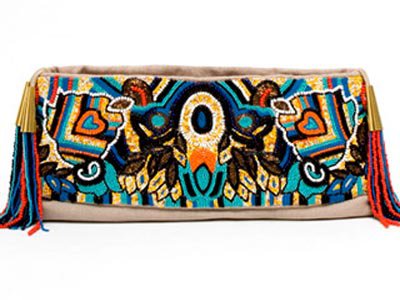 Bring out the artistic side of you in this **Stella McCartne**y multicolor beaded clutch. The rainbow of colors make it a perfect item to mix and match with any dress in your wardrobe.
10. VBH Alligator Tootsie Bag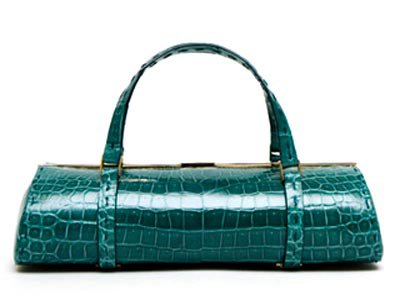 Bag collector or not, every woman should have an elegant and sophisticated bag in her closet. This **VBH **alligator tootsie bag perfectly fits that description.
9. Versace Quilted Leather Bubble Bag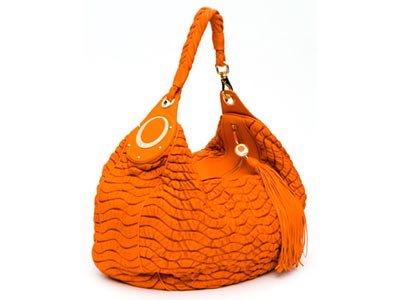 Every member of the female species would swoon over the splash of orange color from this quilted leather bubble bag by Versace. As a bonus, it looks like the bag can hold all of your 'girl' stuff -even a change of clothes for one of those all-nighters!
---
8

Valextra Patent Leather Boston Bag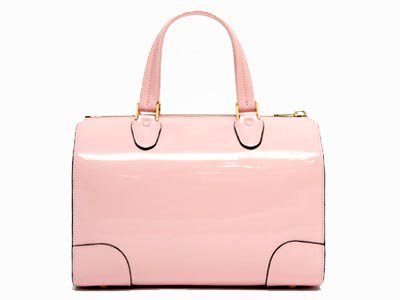 To add a splash of femininity to an otherwise drab business suit, use this exquisitely-colored patent leather Boston bag from Valextra.
---
7

Zac Posen Pleated Napa Lily Bag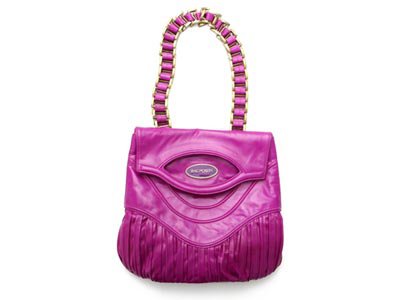 Zac Posen is an American designer who possesses a strong, feminine aesthetic in his designs. That's exactly what this lovely-colored pleated Napa lily bag says -strong, feminine -and it seems to scream "Buy me! Buy me!" =)
6. Christian Dior Pony Jazzclub Clutch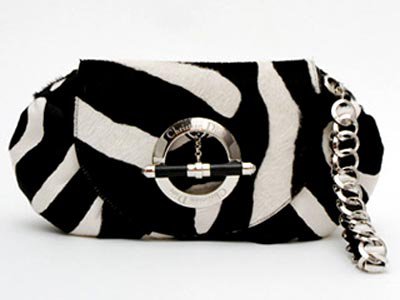 What better way is there to celebrate your ultimate vogue-ness than with his Christian Dior pony jazzclub clutch? Next to shoes, bags are definitely a girl's best friend -and wouldn't you love to have this one?
---
5

Gucci Patent Leather Clutch with Crystal & Resin Stone Detail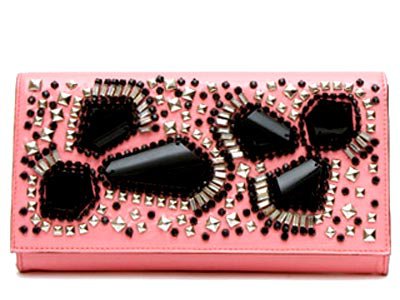 If you are wearing the classic little black dress, the pink patent leather of this **Gucci **clutch is a great way to add a splash of color and break the monotony. You can absolutely see what the bag is worth with its exquisite crystal and resin stone detailing.
---
4

Yves Saint Laurent Leather Tote Bag

If you are a bag collector, it is better to 'invest' in a designer bag which has a design and a material that will stand the test of time. I think that this Yves Saint Laurent leather tote bag does just that -it's bound to be a classic which you can use no matter what the season and the latest trend in fashion is.
---
3

Chloé Freja Origami Clutch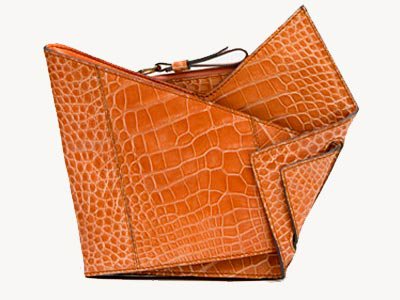 Make a bold and simply unique fashion statement with this Freja origami clutch from Chloé.
---
2

Salvatore Ferragamo Red Hardwick Bag with Origami Detail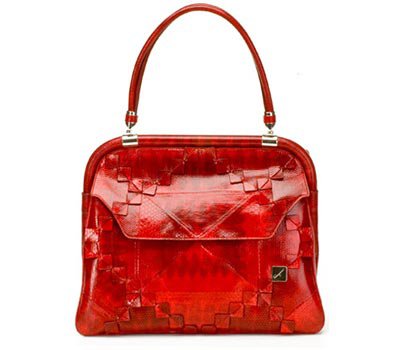 Origami patterns and touches seem to be another hot trend this season. This Salvatore Ferragamo hardwick bag has an origami detail -and the splash of different shades of red as the color is eye-catchingly superb!
---
1

Alexander McQueen Stamped Crocodile Minaudière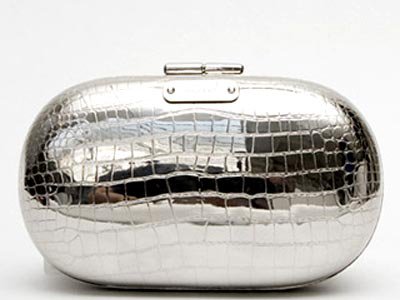 Finally, the top item on our list is a sizzling item from Alexander McQueen. From shoes, to bags and dresses, the delicate details of a snakeskin or the bigger, bolder patterns of a croc or a gator skin seem to be the 'in' thing. This stamped crocodile minaudière from the English designer no doubt belongs to that category -and the lovely silver color of the handbag is both sparkling and elegant.
**There you have it - AllWomenStalk Top 30 list of the hottest fashion trends this summer -which just goes to show how crazy we all are about bags! **
Related Posts:
•


Summer Fashion Trends -Accessorize All Over
•


Summer Fashion Trends - The Shoe Fetish - Top 30
•


Let's Talk Fashion Obsessions
•


Spring-Summer Fashion Alert - 55 Most Fabulous Trends
More
---
Comments
Popular
Recent