Edited by Tania Fedio
I have this personal tradition of only changing the wallet that I'm using every New Year. I believe that a new, fab designer wallet which I will use for the rest of the year will bring my financial life some good luck – and I'd like to believe that it has worked, so far!
That's why the wallet that I choose should have a classic design – one that will match any outfit that I have on.
So I scoured the Net for the most fashionable wallets – and here's my top 7 list:
Louis Vuitton French Purse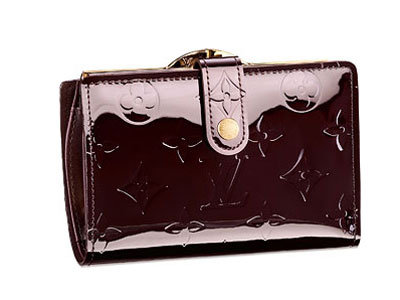 It's rich, dark, classic colors like these that I am looking for in a purse. This French purse from Louis Vuitton has monogram Vernis leather features.
Inside, there are four credit card slots, a closed change compartment and another one for your bills and papers. So it's not just highly fashionable **– the wallet's fully **functional, too!
**Price: 750$ **
Dior Jazzclub long Wallet in White Leather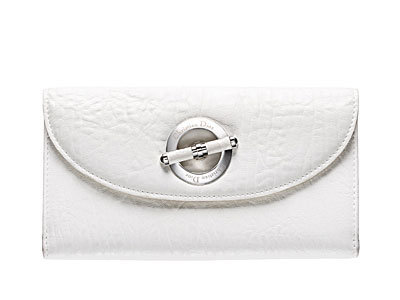 This is another fabulous wallet by Christian Dior. The material is made of aged leather, and the designer's name is engraved in the silver-tone metal buckle.
There's plenty of room inside this baby – it has a 3-fold opening with 11 card slots (one's transparent so you can slip in a picture!). It also has a zipped coin pocket outside. What I love most about this wallet is that the classic, cool white color will match almost anything that you have on.
Chanel Wallet in Crackled Metalized Calfskin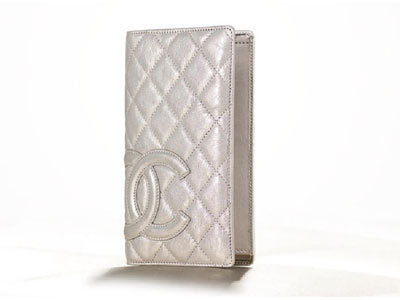 This purse takes its cue from the super classic Chanel 2.55 bag. The wallet is made of crackled metalized calfskin – and you can't mistake that double C logo adorning the side of the purse.
Prada Saffiano Calf Leather Wallet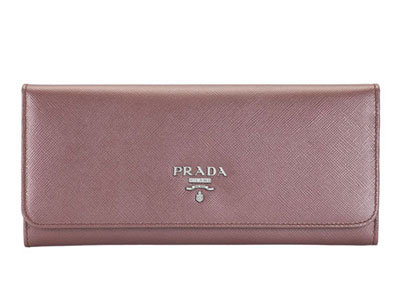 This one's as classic Italian leather goods as you can get. The wallet's made of **Saffiano calf leather **with silver-plated hardware. Inside, there are 10 credit card slots, a coin compartment and an external pocket with zippers. Available in Black, Seal, Waxy White and Antique Mordorè.
Price: 200pounds
Gucci Wallets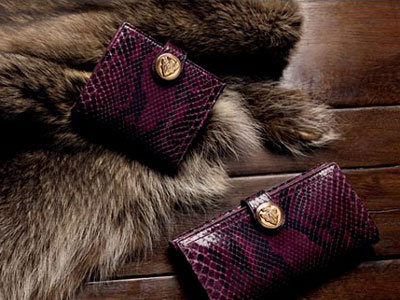 No designer leather goods collection will be complete without Gucci! Get a load of these fab animal-print wallets in that rich, purple color. Carry the purse by its own or with matching Gucci bags.
Marc Jacobs Lovestory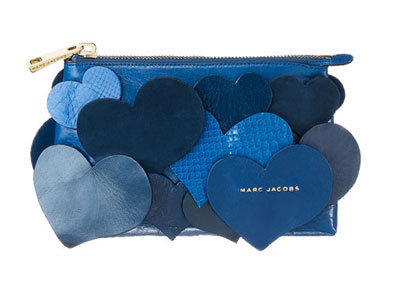 If you're tired of the classics and are looking for a trendy, sassy and girly wallet – this Marc Jacobs purse is for you! Don't worry, those blue heart designs are sturdier than they look, they're made of leather material. And even the head of the zipper has the Marc Jacobs insignia in it!
Armani Wallet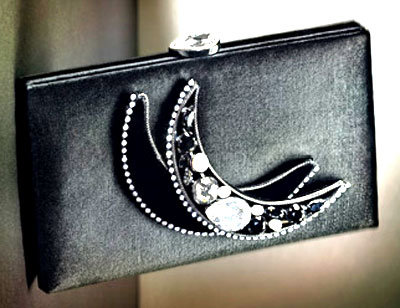 Hmm… out of the seven items that we've reviewed so far, this Armani wallet's **my favorite from the lot! You can clearly see the workmanship behind the design – starting from the rhinestone accents on those overlapping moon crescents – up to the exquisite detailing on the closure on top of the wallet. It's breathtakingly **elegant!
So which one's your top pick for the most fashionable money-keeper?