In this increasingly digital world, I'm still drawn to an assortment of stationery – be it paper, pens, or other random items. My favourite items are those that are a bit quirky and unexpected. No boring bits and pieces in sight. Brighten up your desktop with these cute stationery finds.
1

'Mushroom Kingdom' Eraser Pot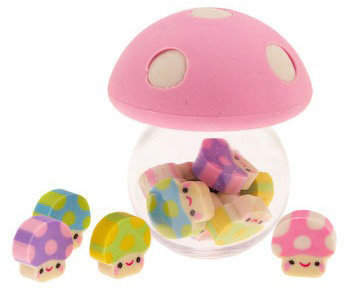 Price: $4.99 at modcloth.com
The problem with these mini mushroom erasers is that I wouldn't want to use any of them! I'd want to keep them intact for as long as possible. They come in an assortment of colours and all feature smiley faces on the stems. They also come in a mushroom shaped container, so you can keep them all in the one spot.
2

Message in a Bottle Kit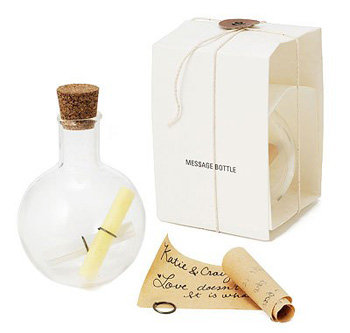 Price: $16.00 at uncommongoods.com
Make like the movies and try your hand and writing a message in a bottle. This message in a bottle kit comes equipped with all the essentials. All you need is a pen and a few words to jot down. Instead of casting it into the sea, keep it closer to home and pass the bottle and message on to loved ones.
3

Penguin Paper Clips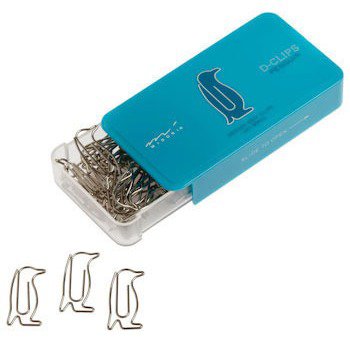 Price: $7.99 at modcloth.com
On my list of 'cute' animals, penguins are high up there. These penguin shaped paperclips are a fun way of adding a bit of frivolity to your documents. The paperclips come housed in a slide box, and each box contains 30 paperclips.
4

'Homemade Mmmemo' Note Pad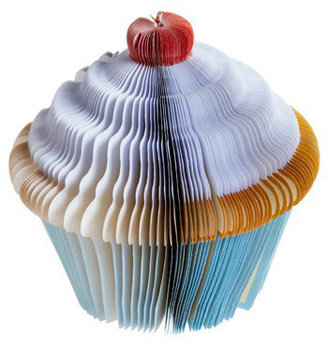 Price: $7.99 at modcloth.com
Cupcakes are still as popular as ever. This food trend has now filtered into the realm of cute stationery finds. This cupcake shape memo pad contains 150 pages and is held in place by a tiny paperclip. Jot anything and everything on this note pad. I'd start with favourite cupcake flavours.
5

Famous Faces Notebook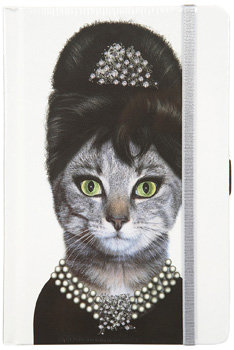 Price: $12.00 at us.topshop.com
As far as cute stationery finds go, this notebook is equal parts cute and bizarre. Audrey Hepburn as Holly Golightly in cat form – I never thought I'd see the day. This notebook is an A6 size and comes with an elastic band closure. Keep it in your handbag and use it for writing down notes.
6

Forever21 Animal Pig Pen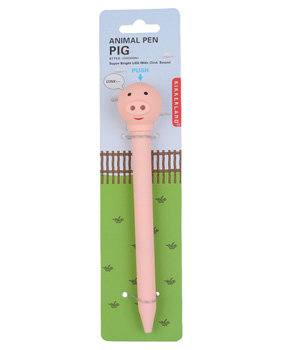 Price: $3.80 at forever21.com
This playful pen is a bit of a novelty. It comes in a light pink colour and is topped with a cartoon pig head. This pig pen also makes oinking noises and has LED lights. It has a soft rubber grip and contains black ink.
7

Happy Record Player Mini Notepad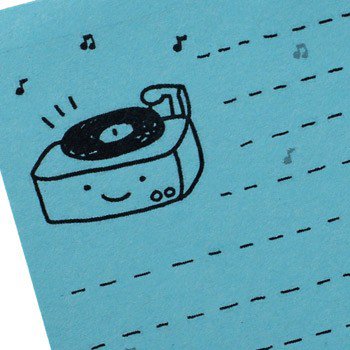 Price: $4.00 at shanalogic.com
Write down all your lists on this adorable mini notepad. Each page features a cute cartoon record player in the top left corner. Each notepad contains an assortment of coloured pages. This notepad will definitely brighten up your desktop.
8

'out of Thin Air-Mail' Stationery Set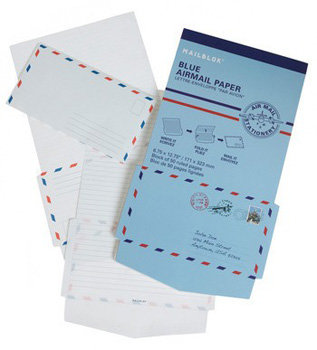 Price: $7.99 at modcloth.com
This stationery set is quite ingenious. All you have to do is write on the ruled lines, and then follow the instructions and fold it up into its own envelope. The air mail design is also quite cute. The recipient of these would not doubt be just as appreciative of these cute stationery finds.
These are only a snapshot of the range of cute stationery finds out there. I'm sure that you'd be able to find many more items to add to this list. Which of these are your favourites?
Top image source: data.whicdn.com