Nothing beats the feeling of wearing just-the-right style of top! Whether you're lounging at home, going grocery shopping **or strolling the city streets – a **sexy top will give that extra bounce on your step.
For this fall, AllWomenStalk has scourged the web pages of one of our fave sites TopShop **– to give you a list of the **fabulous tops that you can wear this fall.
And the best news is, they're ultra-friendly to your budget! Read on:
---
1

Lace Bow Top - Sexy Top for Going out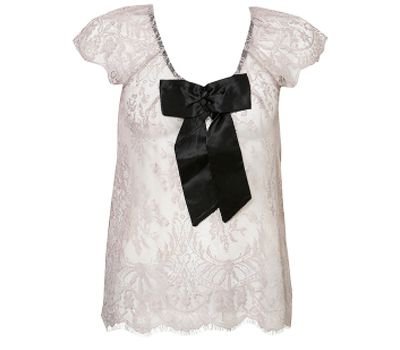 This mushroom-colored lace bow top has capped sleeves, a scooped neckline and a satin bow detail. It's a cross between something that's demure and sexy – yet it's ultra feminine.
Show off your really **girly side **wearing this top for a day out in town!
---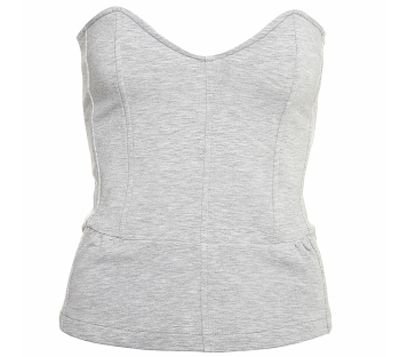 There are many ways to dress up – or dress down this sweat zip back corset top. It has a zip up the back, a frilled pleat detail at the waist and the sweat fabric's made from 100% cotton.
Use your imagination and you'll surely look **cool **and **chic **in this grey marl corset top!
---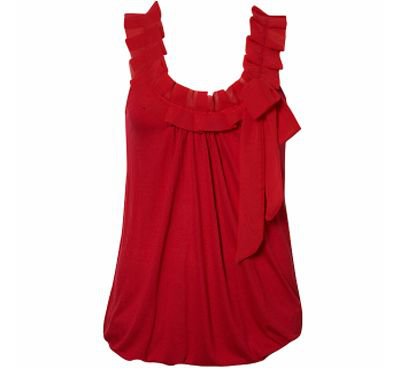 Paint the town red **in this **pleat neck tie top! It's made of jersey with chiffon pleat details at the neck. What I love most about this top aside from the color is that feminine chiffon tie **at one side of the neck. It's **casual, **chic **and **romantic **all the same time!
---
Who says that fashion fans can't have **fun **at the same time? Check out this uber-cute wink oversized white tee – it's made of 100% cotton, has short sleeves and that **cute wink eyes **motif on the front.
---
You can wear this top as is – or layer it with a simple top that you can don underneath. This strappy vest **has a scoop neckline and a cut detailing which covers the front and back. I can already imagine how this will look with my **skinniest pair of jeans. Oh, and hoop earrings to match! Lol…
---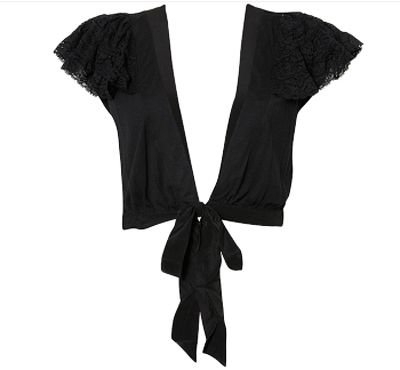 You can use this lace frill jacket to dress up your favorite sundress. Or, you can wear it to add some fabulous touch to a basic outfit of white shirt and jeans. The black jacket is made from 100% Viscose material and it has a tiered lace detail on the sleeves.
---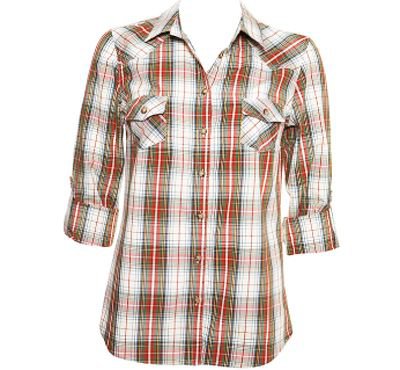 Borrow the style of Jessica Simpson and go all cowgirl **inspired with this farmer check shirt. This fall, designers have gone ga-ga and used **plaid **and **country styles for their **runway **creations – so you'll be perfectly trendy wearing this top!
---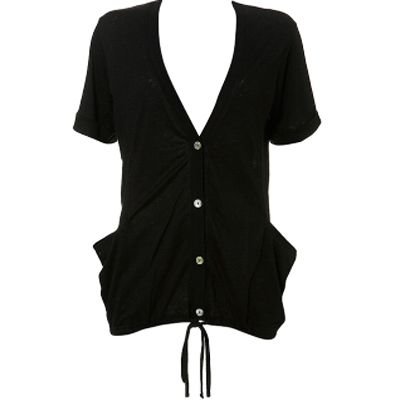 A basic top is something that never goes out of style. This oversized cardigan with slouchy pockets and tie at the hem is made from 100% linen – it's super comfortable!
---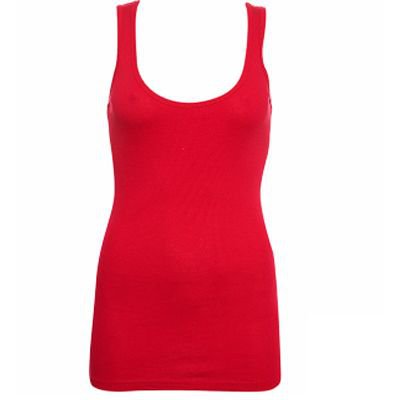 Another basic style that your closet absolutely cannot do without is this ribbed scoop neck vest. Wear it with your best pair of jeans, or go all rocker-chic by pairing it with your shortest (or not) denim skirt.
---
No top collection will ever be complete without a basic white item. This button V-neck top has quarter length sleeves.
Aside from being comfy, **chic **and **affordable **– you can't deny the fact that these tops are simply **fab **– so go online and shop your hearts out now!
More
Popular
Recent