Though we're in the icy, unloving heart of Michigan winter right now, spring will be here before we know it, along with weeks and weeks of grey skies and rain. While that may sound dreary, it sure doesn't have to be! There are lots of clever ways to use fashion to chase those grey clouds away! Here are 7 ways to celebrate a rainy day.
---
1

I Heart Umbrellas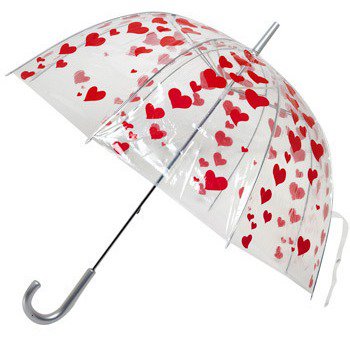 Price: $29.99 at modcloth.com
It's raining love! Or at least it feels that way when you're using this bubble umbrella, covered in cherry red hearts. It's sturdy and wind-proof, perfect for keeping you dry and smiling on even the windiest, rainiest day of the year.
---
2

Raindrops Keep Falling Umbrella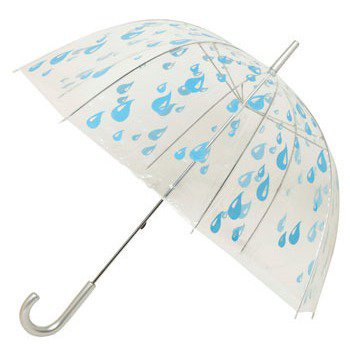 Price: $29.99 at modcloth.com
Is it just me, or are the raindrops getting bluer, chubbier, and cuter? They're splashing all over this clear plastic bubble umbrella, which, by the way, is roomy enough to provide rain-proof coverage for you and that hottie from the accounting department who happens to have forgotten his umbrella… hmm!
---
3

Tell the Chartreuse Coat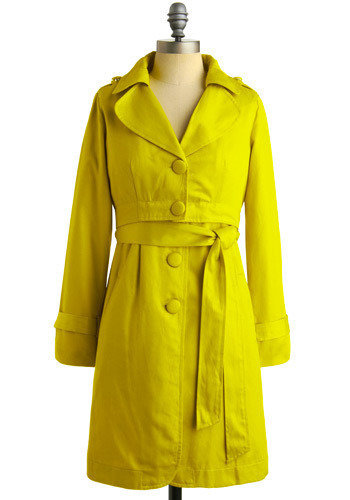 Price: $57.99 at modcloth.com
Can you think of a better way to brighten a rainy day than with this gorgeous, sunshine yellow jacket? You'll be your own ray of sunshine in this cotton-poly blend jacket, paired with your favorite tunic and skinny jeans, tucked into tall boots… hooray for yellow!
---
4

Duck, Duck, Boot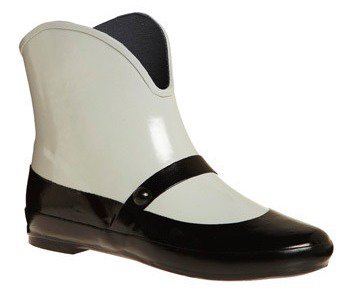 Price: $53.99 at modcloth.com
I'm a sucker for a cute rain boot, and these ones by Jeffrey Campbell captured my eye, and my heart, right away. They're made to look like black Mary Janes and white ankle socks, but they're made of thick rain-proof rubber, ideal for splashing among shallow puddles or just skipping along the sidewalk on a rainy day.
---
5

Singin' in the Rain Shoe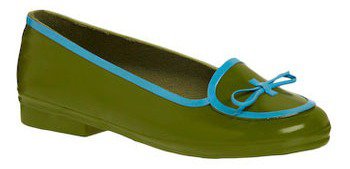 Price: $34.99 at modcloth.com
Sometimes the right rain boot for the weather is actually a rain loafer, like these. They're made of bright green rubber with turquoise trim and a pert bow on the rounded toe. They're ideal for wearing in the springtime, when the rest of the world is coming into color, with patterned tights and a full-skirted shirt dress. These run small, so be sure to order a full size up.
---
6

This Bud's for You Earrings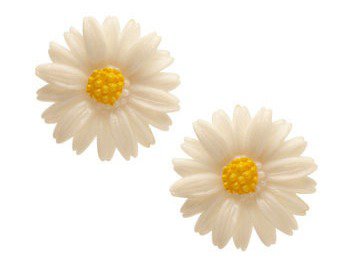 Price: $11.99 at modcloth.com
Add a beam of sunshine on even the rainiest of spring days with these dainty, delicate white daisies. Each one features a bright yellow center, and would look lovely with a pair of skinny jeans, a ruffled tunic, and a pair of yellow wellies. Welcome, spring!
---
7

A Penny a Day Coin Purse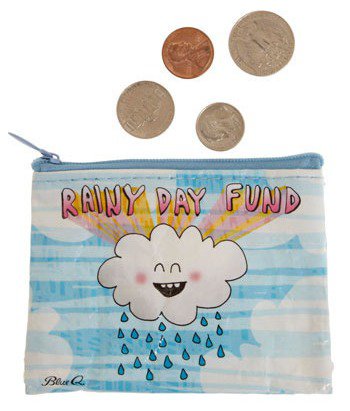 Price: $4.99 at modcloth.com
If you still can't bring yourself to celebrate a rainy day, perhaps it's best if you save your pennies for a trip somewhere warm this spring! And this coin purse will help you do just that, with a gentle reminder to save your change, so when the rainy season comes, you can be vacationing somewhere warm and sunny.
With so many adorable, sunshine-y accessories, you'll never feel glum about the rain again! You may even find yourself wishing for a light drizzle just so you can wear them! Which of these adorable bits of rain gear do you like best, and how would you wear them?
More
---
Comments
Popular
Recent