Sandra Bullock has always been one of my top fave actresses and celebrities and for more than just one reason. She's very talented and quite an accomplished woman! In spite of her divorce this year, she's held her head high and had a gracious attitude. Read on for 7 reasons why I love Sandra Bullock.
---
1

She's Gorgeous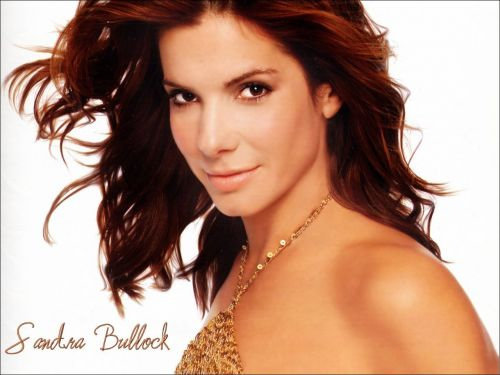 Photo Credit: Raios de Luz - Gláucia Góes
Have you SEEN this woman? She has such an incredible beauty. Long, dark hair, and a beautifully shaped face… and such a lovely body! She's very fit and in shape for her age. I love her style of clothing and makeup as well, she has class and sophistication a lot of women don't posses!
---
2

She is a Great Actress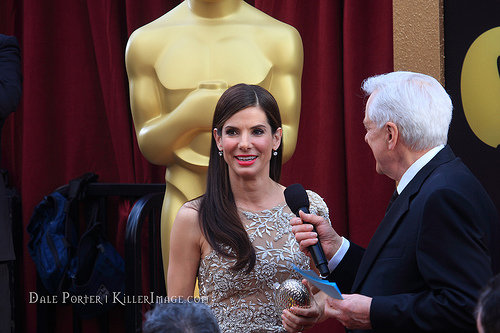 Photo Credit: gotsandinmypants
Sandra won the Oscar for Best Actress in 2010 for her performance in "The Blind Side," an incredible true story about the life of Michael Oher. She was cast as the character of Leigh Anne Tuohy, and is one of 14 actors to win the Academy Award for playing a real-life person who was still alive on the evening of the actual award ceremony. And "The Blind Side" is just one of her many films in which she made a great impression on the public!
---
3

She is Fluent in German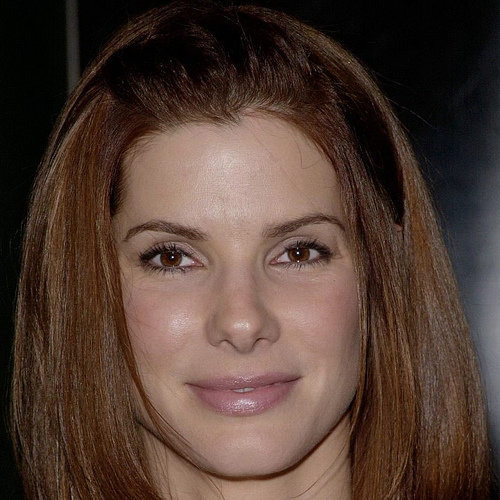 Photo Credit: best-wallpapers.com
Sandra lived in Nuremburg, Germany until the age of 12, where she learned to fluently speak German. How many people do YOU know that can speak German? German is a difficult language to learn, and not one of the most popular choices for someone who is going to study a foreign language, but when spoken well, it is a beautiful, touching language. Surprisingly, I have yet to find or hear of any films where Sandra gets to speak German.
---
4

She Can Sing
Photo Credit: way2twisted
Now this is a little known fact about Sandra Bullock! Sandra's mother, Helga Bullock (1942-2000), was a German opera singer and voice teacher. Sandra grew up on the road traveling with her parents and younger sister and often sang in the children's chorus of whatever production her mother was in. This talent came in handy for the role she landed as an aspiring country singer in "The Thing Called Love," in which she wrote and performed her own song " Heaven Knocking On My Door"!
---
5

She is Very Generous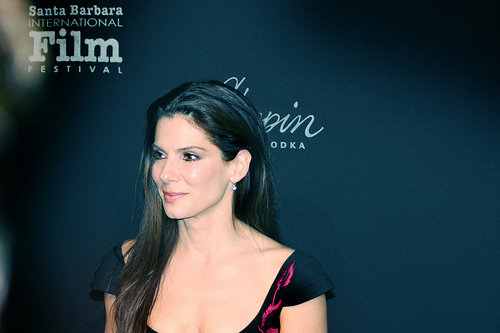 Photo Credit: Sleeptest
This little lady is quite famous for her more-than-generous donations! She gave $1 million to the American Red Cross after 9/11, and then she again donated $1 million after the tsunami disaster in Asia in 2004. Doctors Without Borders received $1 million from her pocketbook after the 2010 Haiti Earthquake. Now that's selfless!
---
6

She is a Great Mother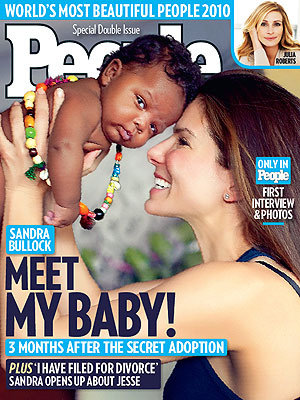 Photo Credit: mbeirouty
Stepmother to Jesse James' three children Chandler, Jesse Jr. and Sunny for 5 years, Sandra is now a mommy to little Louis Bardot Bullock from New Orleans, Louisiana. In an interview with people magazine, Sandra said of motherhood: "If I'm blessed with that, I hope I am the best version of me that I can possibly be." Looks like she's off to a great start!
---
7

She is Very Strong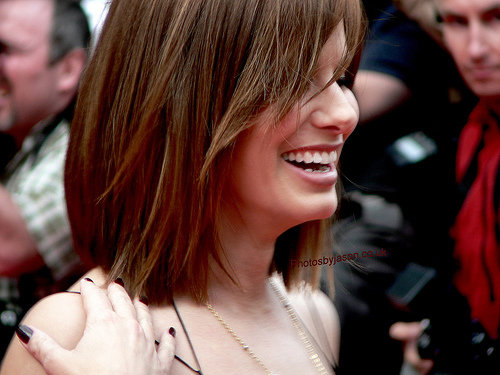 Photo Credit: lewishamdreamer
After losing her mother in 2000, Sandra went through a rather difficult divorce this year with ex-husband Jesse James after she discovered of his 11-month ongoing affair with Kat Von D. But in spite of all the pressure and difficulty, she has held her head high and still has a ladylike, gracious spirit. She is moving on with her life and her career. She is a true example to us all.
Those are just a few of the reasons I adore Sandra Bullock, and I'm so glad she seems to be doing well! She's always smiling, and is such a good role model! Do you like Sandra Bullock? If so, what do you admire about her? Please share!
Top Photo Credit: Just for fun!
More
Comments
Popular
Recent