I've loved Betty White since I started watching Mary Tyler Moore reruns on Nick at Nite back in the day. Actually, it started before that, thanks to my great-grandmother watching every episode of the Golden Girls ever shown. I love that she's had a resurgence of popularity, that she's appearing in commercials and movies and TV shows, but that's not even the half of it. Here are some of the reasons I still think she rocks.
---
1

Her Humor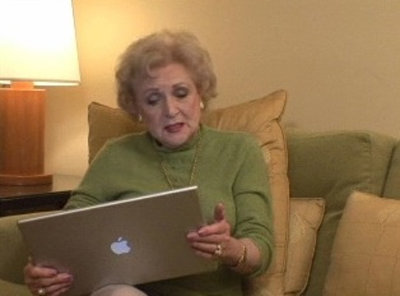 Photo Credit: purplelime
Whether she's playing a none too subtle sex kitten, a daffy Swede, or a representation of a guy who's just hungry and trying to play football, Betty's sense of humor is spot on. She knows how to poke fun at herself, she knows what's funny, she knows how to make people laugh, and at 88, it doesn't look like she's going to stop with that talent any time soon.
2

Her Class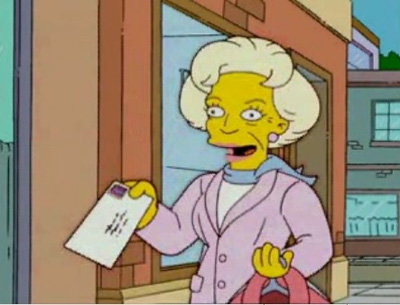 Photo Credit: Bobby98
All the same, this is a classy woman. She still shines during red carpet events, she doesn't try to act any younger than she is. She's not a plastic surgery nightmare, she has no desire to make people think she's still in her 50s or 60s. She owns who she is, and that is awesome.
---
3

Her Grace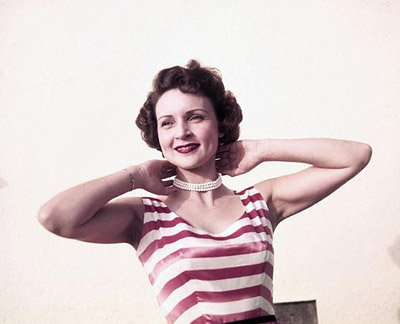 Photo Credit: Gitwithit
In line with her classiness, there is just such a sweet grace about Betty White. She has such a joie de vivre, she's such a happy woman. She's still doing what she loves, she's loving doing it, and she is the epitome of grace in every action.
---
4

Her Raunch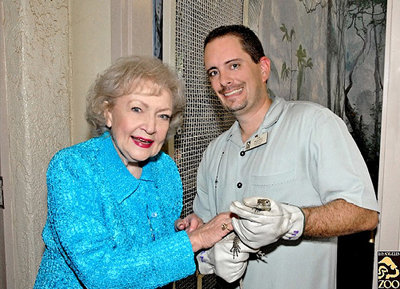 Photo Credit: Los Angeles Zoo and Botanical Gardens
Betty has taken a similar turn as Cloris Leachman, with whom she starred in the Mary Tyler Moore show, and I love that. Cloris Leachman started getting seriously raunchy funny as she got older, and now Betty is doing the same. Just look at her SNL hosting gig! Not to mention, her appearances on some of Comedy Central's more recent roasts were pure dirty entertainment. However, she's still not gross about it, which leads me to #5.
---
5

Her Comedic Timing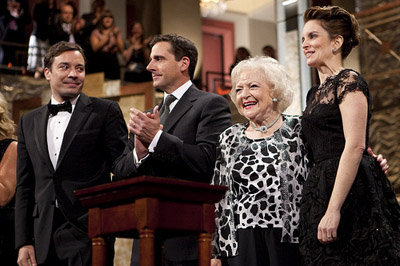 Photo Credit: PBS PressRoom
A person can be funny without having any sense of comedic timing, but Betty White has both. She knows not only what the joke should be, but when to deliver it, when to continue it, and when to stop it. Her instincts are still sharp at 88, and as I said, this woman knows exactly what is funny. She knows how and why people will consider it funny. She never takes it too hard, she never comes across as trying too hard. She's pretty much just perfect.
---
6

Her History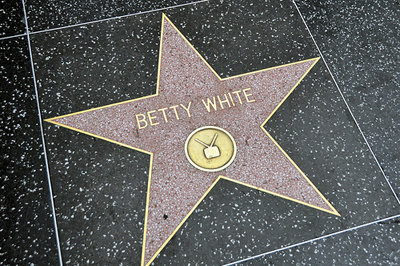 Photo Credit: SpacePotato
In spite of all that she is doing now, there is no way you can forget Betty White's history in show business. Specifically, you can't forget all of her TV shows. Do you realize how many hit shows she's been in, and in which she's played hugely funny parts? The Mary Tyler Moore Show, Mama's Family, The Golden Girls – and those are just three! Just three out of so many!
---
7

Her Versatility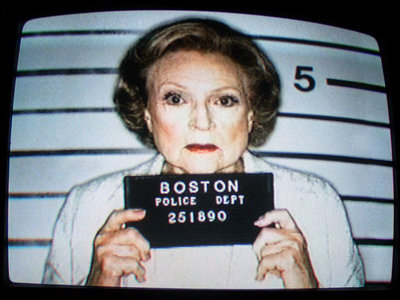 Photo Credit: Hysterical Bertha
Betty White can play naive/dumb funny (as Rose), over the top sex kitten funny (as Sue Anne), or sophisticated/snotty funny (as Ellen), but she can also be subtle – or as obvious as you want her to be. She has so many sides and knows how to work them all.
Given all Betty White has done, it's no wonder she's experienced another surge of popularity this late in life. She's like an icon now, with progressively younger generations falling in love with her. Do you have any favorite Betty moments or bits?
Top Photo Credit: djtomdog
---
Comments
Popular
Related
Recent