If there's only one pair of shoes that you can buy this fall season, what would that be?
I was stumped when I had to answer this question myself. But when you think about it, there is one pair of shoes out there which can be perfectly worn with everything – from the skinniest jeans, the flirtiest dresses or even with the most drab business suit that you have.
Check out our list of the 7 hottest pair of shoes for this fall and share with us which pair would be "it" for you.
---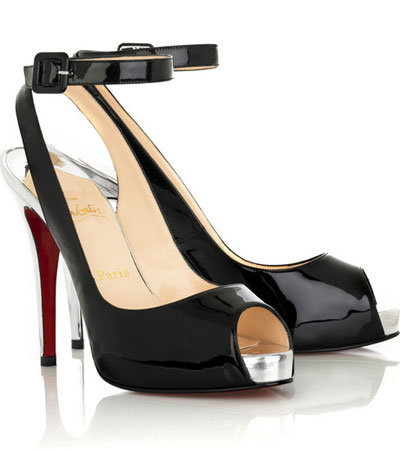 Who can ever mistake those signature red soles for anything but Christian Louboutin? This Privatita pumps have these sexy ankle straps – you'll surely be a standout when you wear it with your little black dress!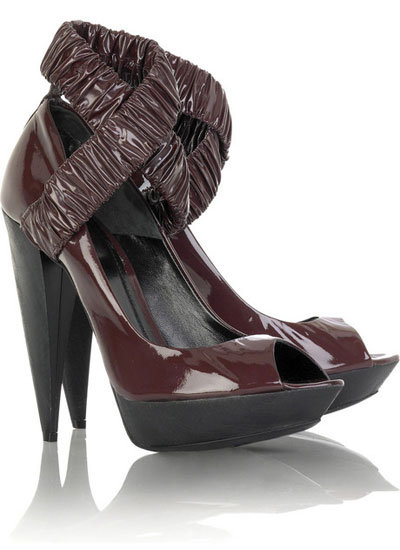 This pair of Burberry Prorsum ****ruched platform pumps will give you that straight-off-the-runway look. I just love the rich, dark color of the Bordeaux leather material of these shoes – and those ruched straps would sexily wrap around your ankles!
---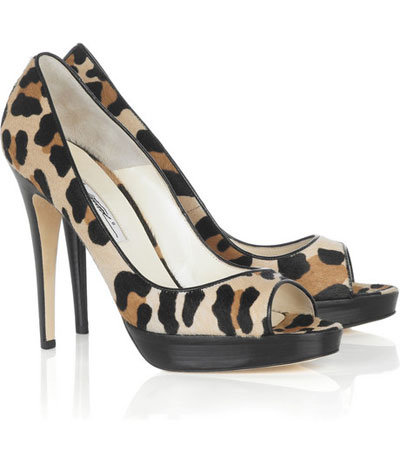 When wearing animal print shoes like these, make sure that your dress is plain-colored or muted so that the shoe itself will be your main fashion statement. And there's no better pair of shoes to show off than these Trixy platform pumps in tan print ponyskin from Brian Atwood.
---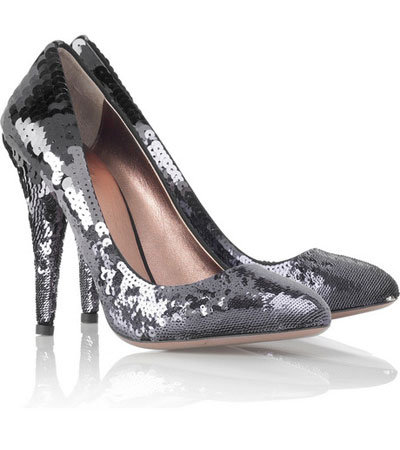 Hot is definitely the way to describe this pair of Paillette embellished pumps from Miu Miu. The almond toe and metallic soles are a signature part of the design for Miu Miu pumps. Wear 'em with short hemlines and you'll surely wow the crowd!
so
not so nice but #5 so hot...
---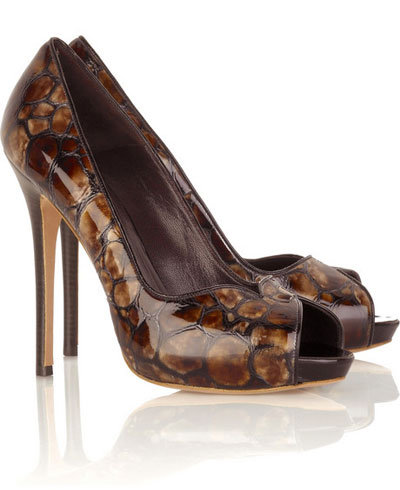 Ohh-la-la! This pair of Alexander McQueen stamped leather pumps is the perfect "it" footwear for fall. Starting from the luxurious croc-effect to the peep-toe design – there's no pair of shoes that you would rather have.
---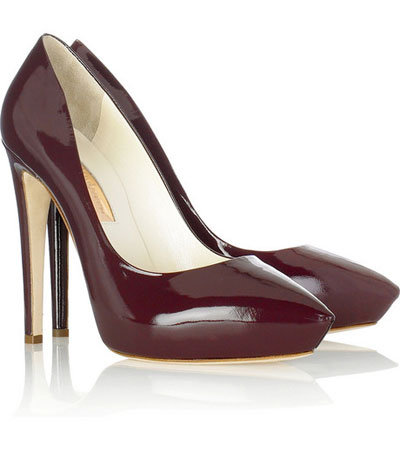 You will never go sour-graping when you own a pair of Rupert Sanderson's delta pointed platforms. The grape leather patent pumps come complete with quality stitched seams on the toes – the color is a great alternative for the classic black pumps that you have in your closet.
---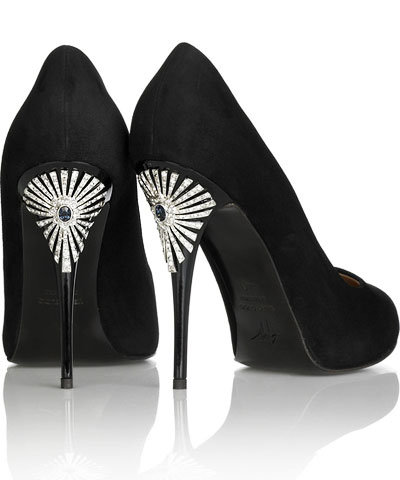 Thank goodness for jewel embellished heels! Out of the seven pairs of shoes on our list – this is the one that's got me sweatin'! These Giuseppe Zanotti black suede hidden platform pumps are bound to be a classic that will show up season after season.
I've made my choice, now it's your turn! Which of these 7 hot, hot shoes would be the "it" pair for you this fall season?
Gabby
is SSSSSOOOOO "CUTE"!!!! I wish I had them. I guss...
---
Comments
Popular
Related
Recent