It seems like most of my favorite Hollywood actresses are all mothers lately, and they're all gorgeous! I don't know how they manage to look so relaxed and chic at the same time, when I know how little sleep they must be getting… but they all look amazing, don't they? Here's my list of the 7 hottest Hollywood moms, the ones I admire most!
---
1

Sandra Bullock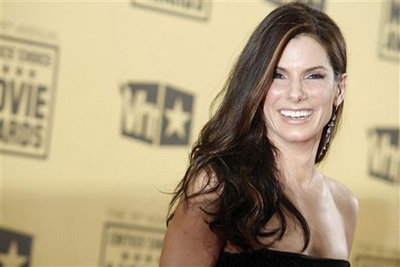 When Sandra Bullock announced that she had adopted a baby, right after the scandal with her husband had died down, I was thrilled. She looked so happy in all of the photos of her with the baby, and who deserves a little joy more than she does? She seems so grounded, so patient and kind, I know she'll be a great mother… and she still looks just as gorgeous as ever, so she must be loving every minute of it!
---
2

Halle Berry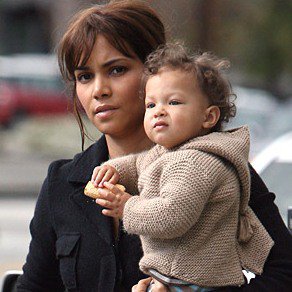 I've always thought Halle Berry was beautiful, and she always seemed so smart, too! So it's no wonder she's such a great mother… and she looks more and more gorgeous as time goes on! She's one of my favorite hot Hollywood moms…
---
3

Jessica Alba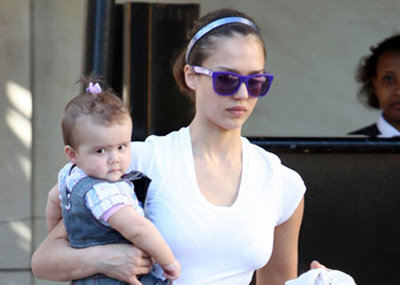 Whether she's playing a super-sexy spy-type in "Dark Angel" or an invisible (but still gorgeous) super-hero in "The Fantastic Four," Jessica Alba is just plain hot. She's also a doting mother, and seems so happy with her little girl, Honor.
---
4

Angelina Jolie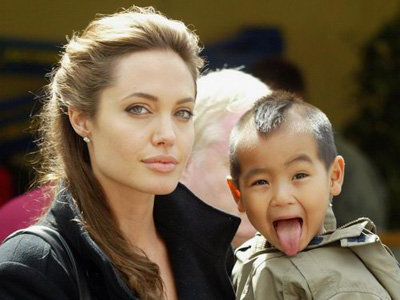 I don't know how Angelina Jolie manages such a large brood of lovely children, a busy activist life, and her acting career, her relationship with Brad Pitt, AND looking for gorgeous all the time! She makes motherhood look easy, rewarding, and chic in a way few other women can. She looks just wonderful in a sleek ponytail carrying one child on each hip, or in an evening gown accepting an award… how does she do it?
---
5

Kate Hudson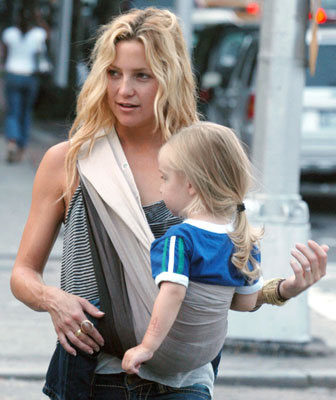 I've always loved Kate Hudson because she seems so down-to-earth, so upbeat and happy. She's also hot! And seeing her as a mother added a whole new dimension to her personality and allure. I love her! She's definitely a hot Hollywood mom…
---
6

Jennifer Garner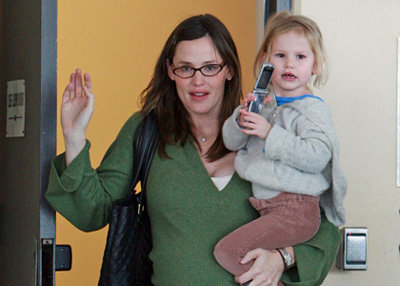 When Ben Affleck and Jennifer Garner got married, it seemed like a match made in heaven, and all the gorgeous couple needed was a baby to make three! And when their little girl was born, Jennifer Garner started to glow, and she hasn't stopped since! She's just as gorgeous and lovely as ever… she's still one hot Hollywood mama!
---
7

Nicole Kidman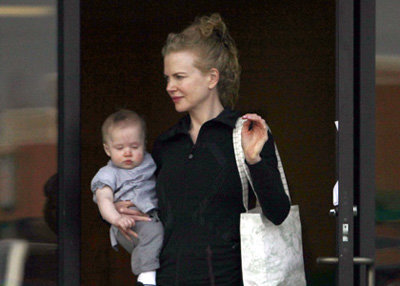 I'm absolutely positive that Nicole Kidman was a fantastic mother, completely devoted to her two older children before her youngest, Sunday Rose. She seems completely delighted to be a mother for the third time, and her older children seem happy with their new baby sister, too!
Sure, they have nannies to help them, and personal trainers to get them into shape, and stylists to make them look gorgeous, but I still think these Hollywood moms are hot, and I just know they're all devoted to their sweet little ones. Which of these hot Hollywood mamas do you like best? Or did I leave someone off my list? Please let me know!
More
---
Comments
Popular
Recent