15 Tips for under-Eye Circles ...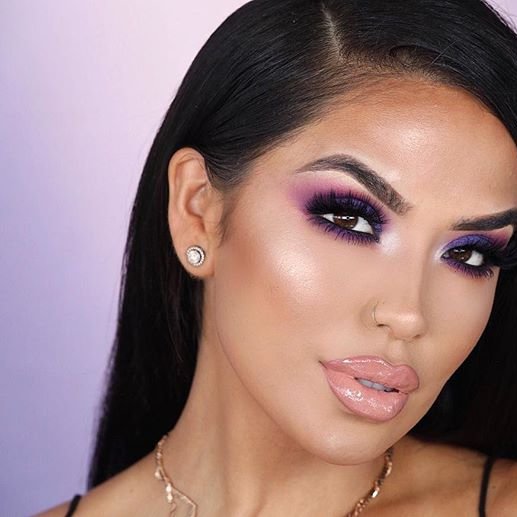 One of the problems that most of suffer from, no matter how much we try to care for ourselves, is under-eye circles. Some of us have really deep and dark ones while the others are luckier and get away with it. Either way, here are my fifteen tips to look after your eyes and get rid of under-eye circles...
1.

Don't Blame Lack of Sleep ...
It's very unlikely that this is the reason you have under eye bags, so you can leave your sleep pattern alone!
2.

Equally, Don't Blame Water Retention ...
While this can cause puffiness in the rest of the body, it does not affect the eyes.
3.

Avoid Harsh Moisturizers ...
Make sure that anything you put around your face is recommended for use there, because body moisturizer will be far too harsh!
4.

If You Have Redness under the Eyes ...
Try lying down with ice on the affected area. This should soothe it, and the redness will go away.
5.

Persistent Redness under the Eyes ...
Can be a sign of kidney problems. If this happens, take a few early nights and completely cut down on alcohol. If they don't ease up, make an appointment with your doctor, to be safe.
6.

People with Sinus Problems or Allergies ...
Might also suffer more with under eye bags. Taking sinus or allergy medication will probable help ease this.
7.

Try an Eye Brightening Stick!
Don't use it every day, or it won't be as effective. Simply wait for days that you feel your eye bags are affecting your looks, and apply the stick. This will make you look youthful and gorgeous, just like usual!
8.

For a Faster, More Convenient Quick ...
Fix, try putting cold chamomile tea bags on your eyes for a minute. This will make them much more manageable, but remember to use waterproof mascara!!
Try using preparation H, which is a haemorrhoid cream, around the eyes. Be careful to avoid your eyes, and rub it in to your skin. Be really careful that you use either the cream or the gel, NOT the ointment, and that you don't get it in your eyes. Instant under-eye circles removal!!
10.

Eat for Your Skin ...
Make sure that your diet contains a lot of vitamin B, which is necessary for healthy, glowing skin. You can also get face creams that contain this vitamin, which will do the same thing. Its basic beauty care, so if yours doesn't, it's time to upgrade!
If you consume a lot of alcohol and not enough water, you have instant eye bags. Make sure you drink enough to flush the toxins out of your system, or get used to the bruised look.
12.

Check It's Not Your Make up ...
Skin can develop sudden allergies, so that eye liner you've used for years might suddenly be the enemy. Try swapping to a different brand, or to fragrance free, and see if it makes a difference.
Juice Beauty Organic Eye Cream. I swear by it.
14.

Find a Concealer and Powder That Go Together Well ...
And compliment your skin tone. Make sure that you apply both carefully, as if you just use concealer, it will look like under-eye war paint in some lights.