COMMENT
It's that time of the year again. Spring is here and it's time to celebrate by updating your wardrobe for Spring and Summer, girls! And this season there are so many hot trends emerging, you'll have plenty to choose from!
Here are 8 Hottest Fashion Trends for Spring-Summer season according to fashion gurus from Elle, Vogue and InStyle. And in between those fabulous pictures you'll find my two cents on how to utilize these styles to turn into most fabulous fashionista on the planet!
1. Bold Belts ...
Dressing up your outfit with a bright bold belt is one of the easiest ways to update your look.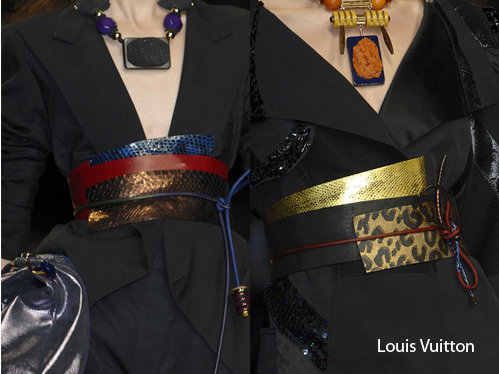 If you wearing a black outfit, opt for a thick colorful belt that will instantly add character and style.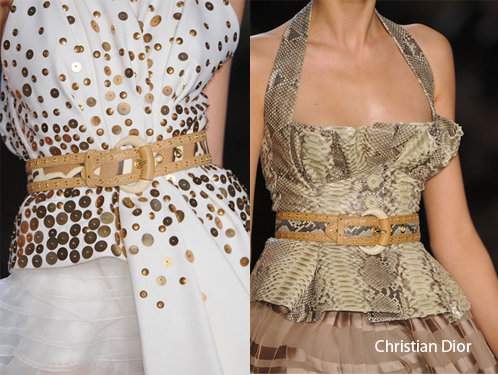 Or show your dangerous side wearing a belt with an animal pattern or a belt made of faux exotic skin!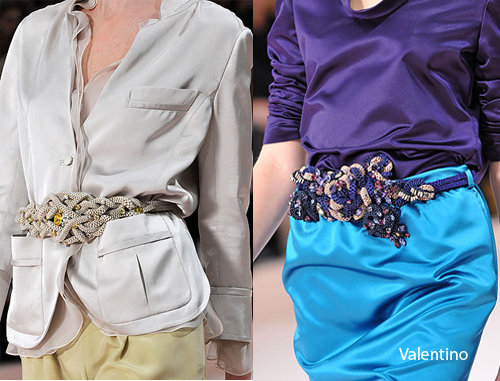 Who said a belt should be made of leather or fabric? Try a more daring version of a belt with a soft summer dress, the contrast between the two will play up your whole outfit for the summer. See how much more floating the silk in the pictures is? It's all about contrast ...
2. Big Earrings, Bangles and Necklaces ...
Although, there is one rule of wearing it, which I've unfortunately learnt only after my fashion "faux-pas".
Girls, no matter what your BFF say, there is such a thing as "TOO MUCH" when it comes to wearing bold pieces of jewelry. To play it right, wear 2 pieces (either earrings and bangles or bangles and rings or rings and necklace etc.) at a time and you will look positively fabulous!
Liking this bold trend? Check out <a title="15 Hottest Big Earrings for This Spring-
19 Tips on How to Read Men's Mixed Signals ...