With Spring-Summer 2023 Fashion Shows wrapping up, we can't help but start thinking about what trends will be big for spring and summer of the new year. And while some styles carry over from season to season, there are always new looks emerging. So what can we expect to see in fashion trends for spring and summer 2023
After two years of pandemic-related disruptions and cancellations, we have enjoyed a relatively normal month of fashion shows in Milan, Paris and New York. While shows by Harris Reed, Erdem, and Christopher Kane went on as planned, a number of shows in London had to be rescheduled due to closures in the capital, particularly on the day of the funeral of Her Majesty Queen Elizabeth II.
Among other unexpected events, the cult Italian brand Fendi celebrated the 25th anniversary of its iconic Baguette in New York City, alongside the latest collections from Michael Kors, Tommy Hilfiger, and Tom Ford. Our favorite Italian fashion shows as always were Versace, Prada, and Giorgio Armani shows presented in Milan. As always, the French fashion titans Dior, Chanel, and Louis Vuitton held their Spring-Summer Fashion shows in Paris, with Victoria Beckham joining other designers in France, and presenting her collection in Paris for the very first time.
So, after enjoying so many beautiful fashion shows across 3 fashion capitals of the world, we've rounded up 8 Biggest Fashion Trends for Spring-Summer 2023. And without further ado, here are the key fashion trends to get ready for:
1

Crop Top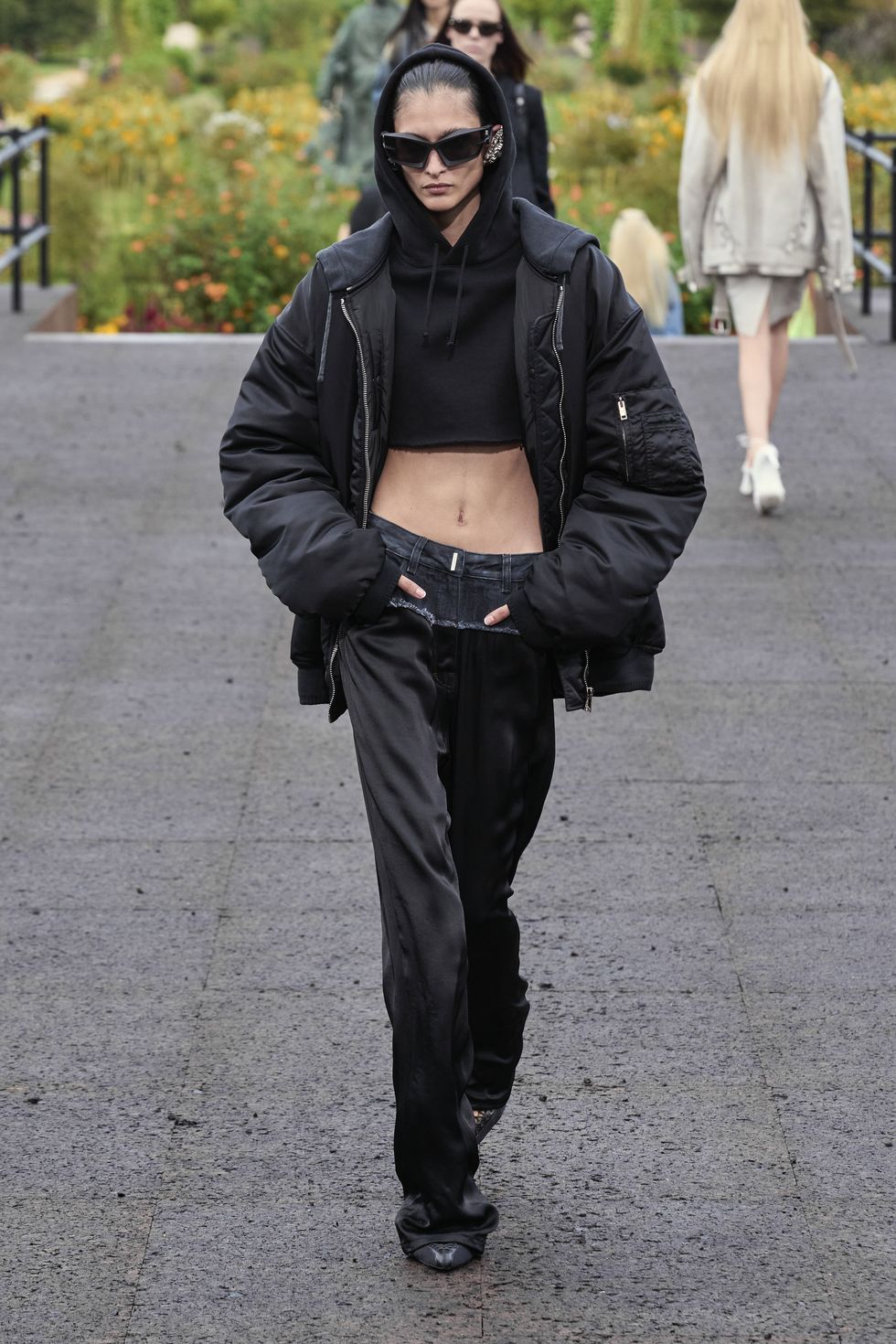 GIVENCHY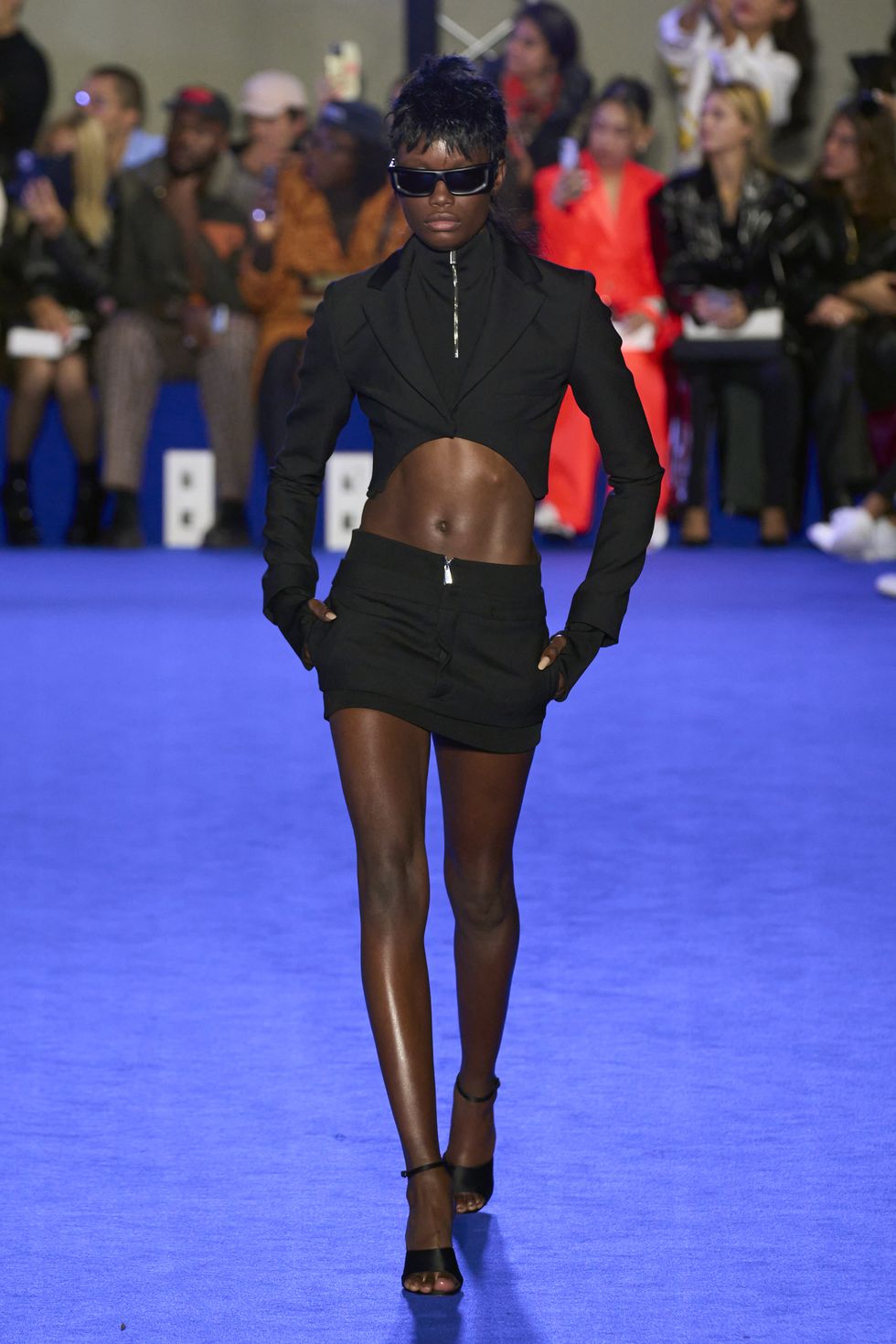 OFF WHITE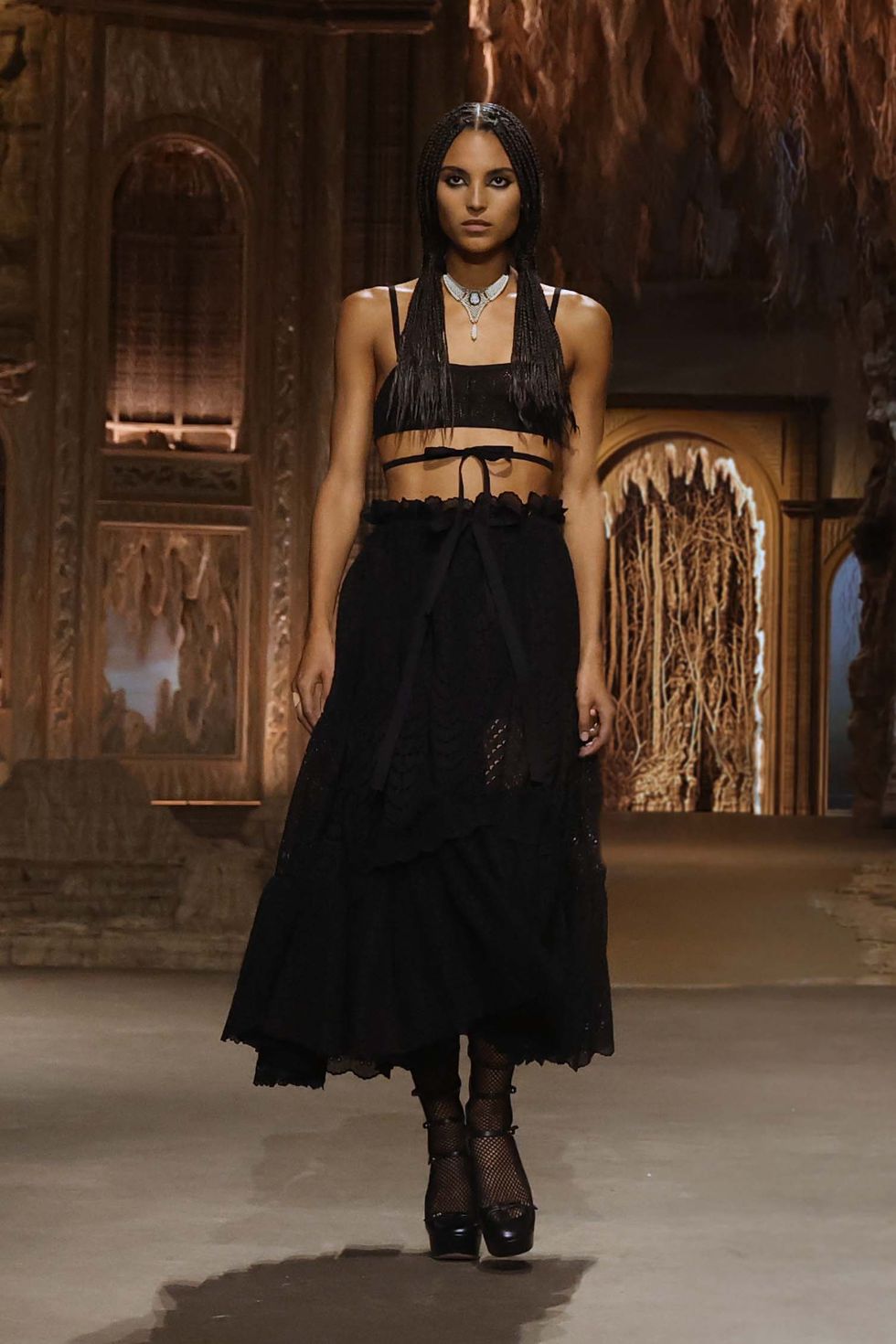 DIOR
The crop top stays for spring-summer 2023! This fashion trend first became popular in the early 2000s and has been making a comeback in recent years. This time around, the crop top is more stylish and sophisticated than ever before. Pair it with a high-waisted skirt or pants (see Dior look) or a low waisted checked school girl mini skirt (Miu Miu's is sold out already) for a chic and flattering look.
2

Denim on Denim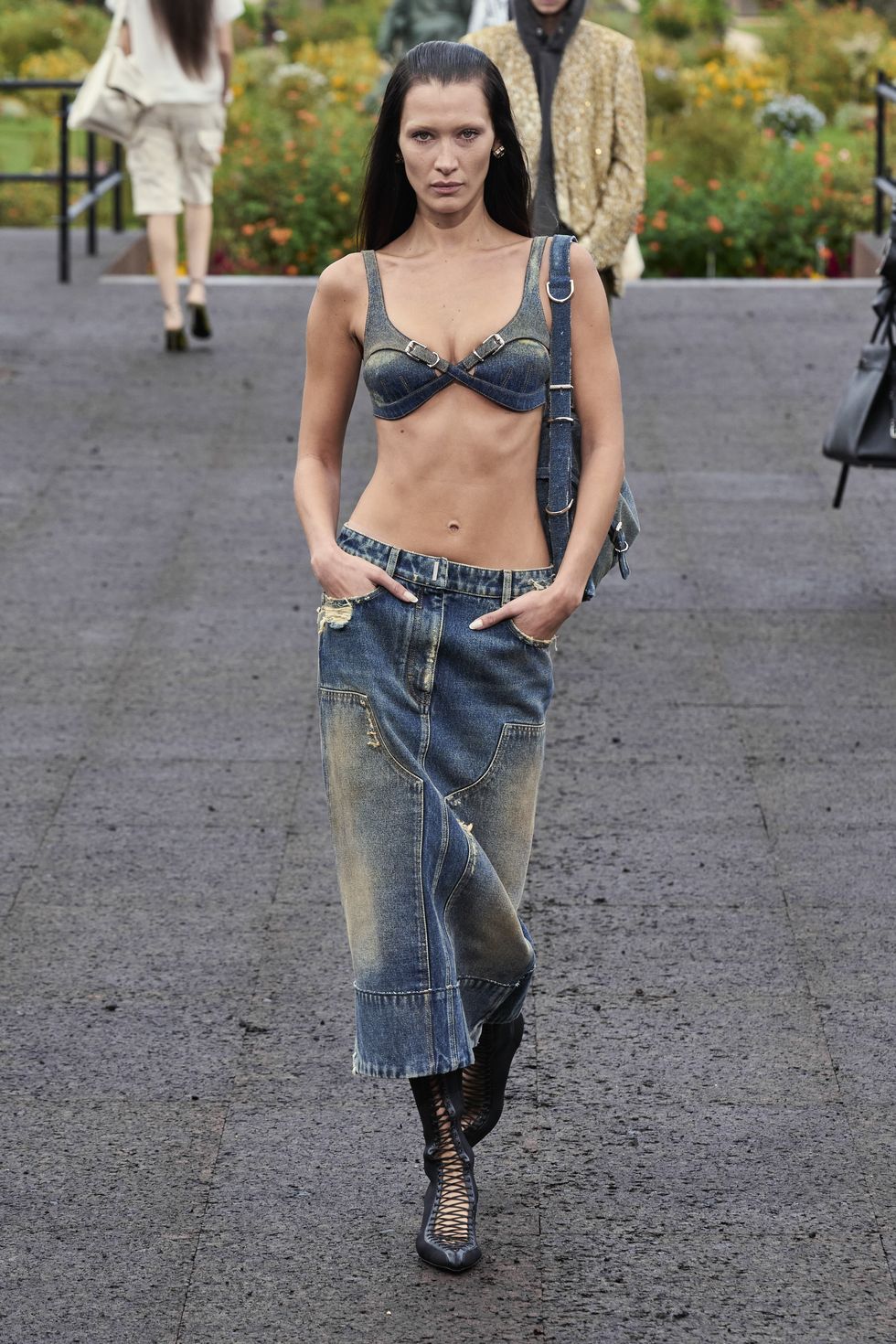 GIVENCHY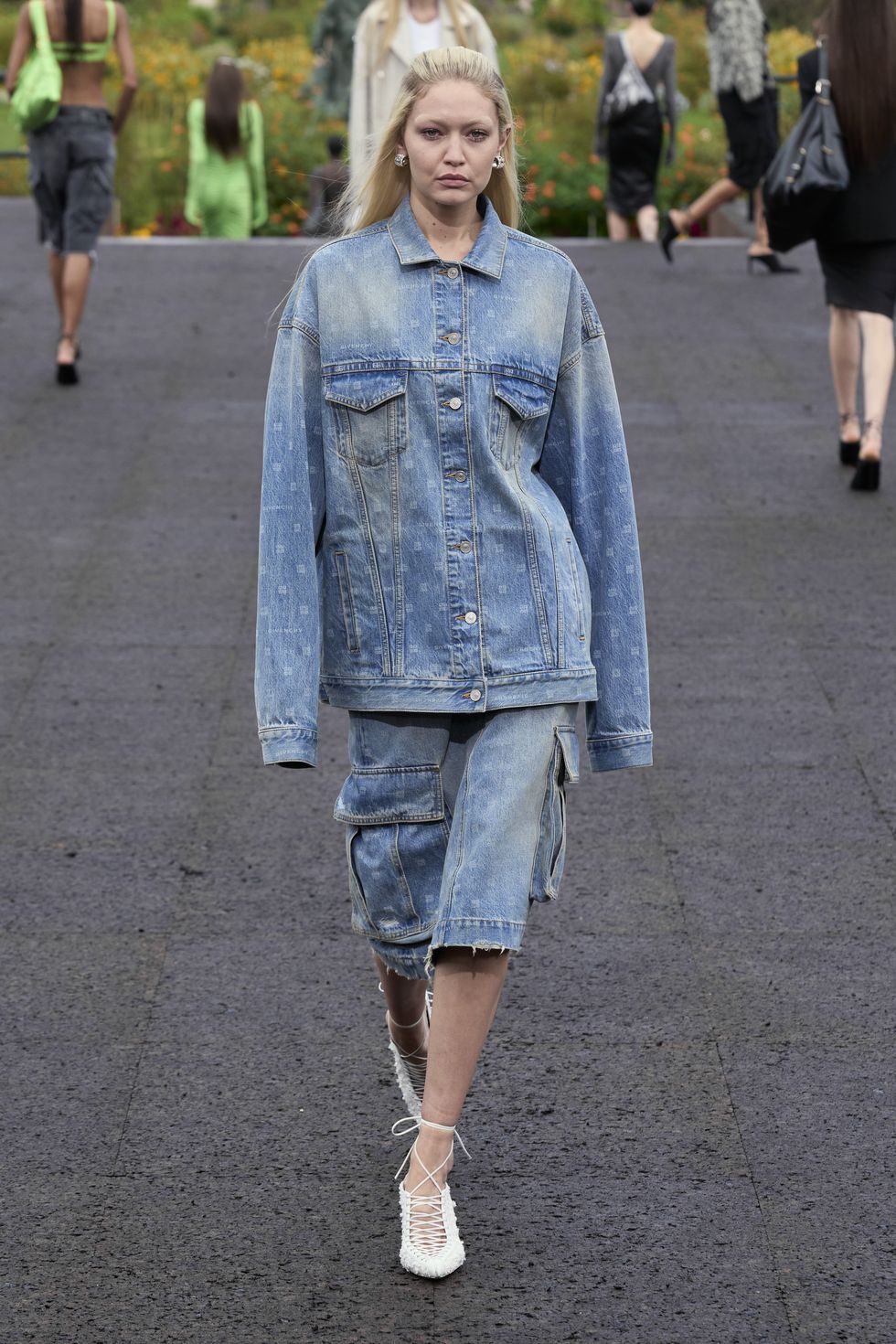 GIVENCHY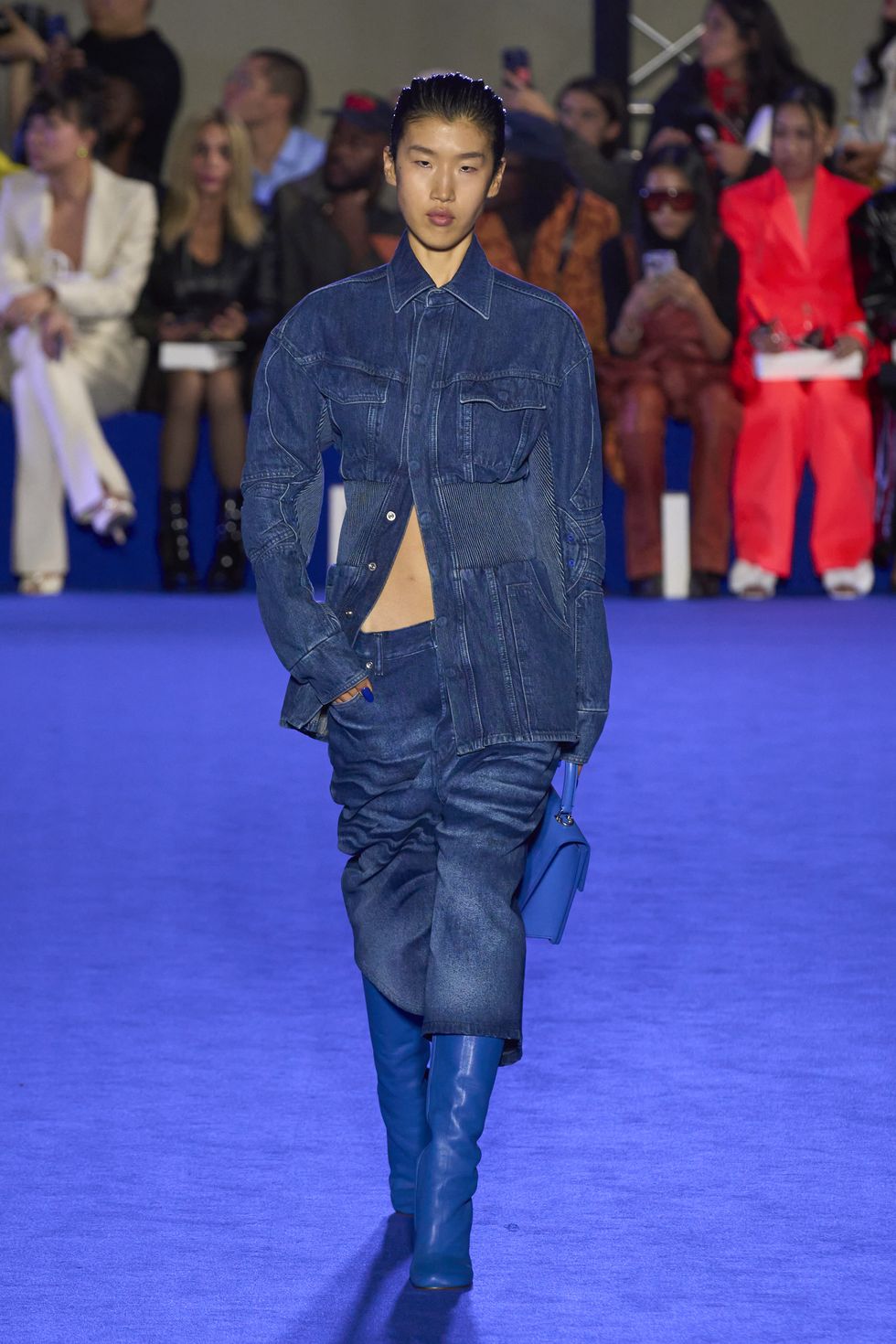 IMAXTREE
This Spring-Summer 2023 Fashion Trend is all about double denim. Whether it's a denim jacket and jeans or a denim shirt and skirt, this look is perfect for spring and summer.
Discover the mystique and charm of historical garments with our carefully curated inspiration from the medieval era. If you're seeking authenticity for a theme party or costume event, here are some truly renaissance outfit ideas that will transport you back in time. Evoke the spirit of grand festivities with fashion that celebrates tradition and craftsmanship. Embrace a different period, dress up and have fun!
3

Oversized Tailoring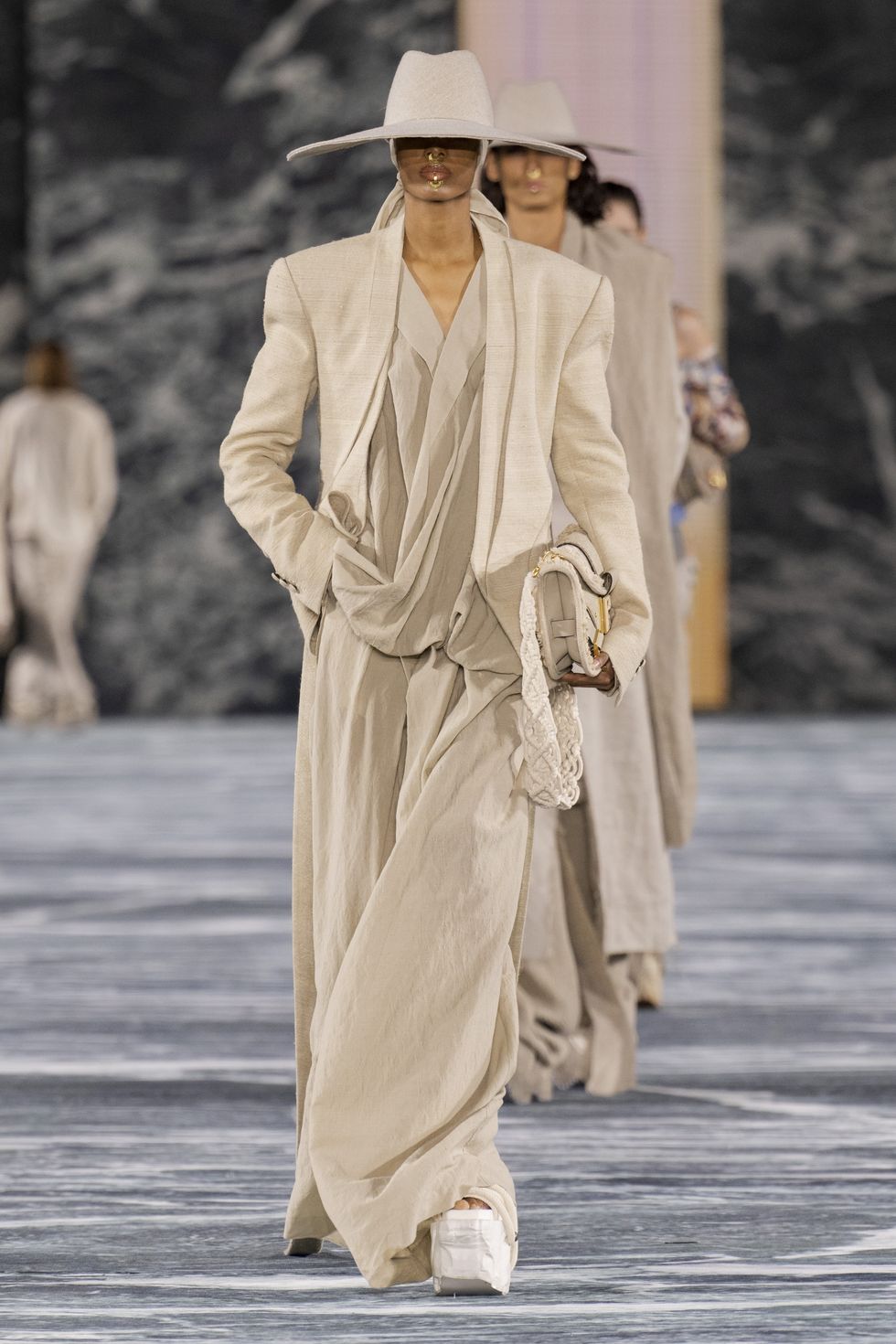 BALMAIN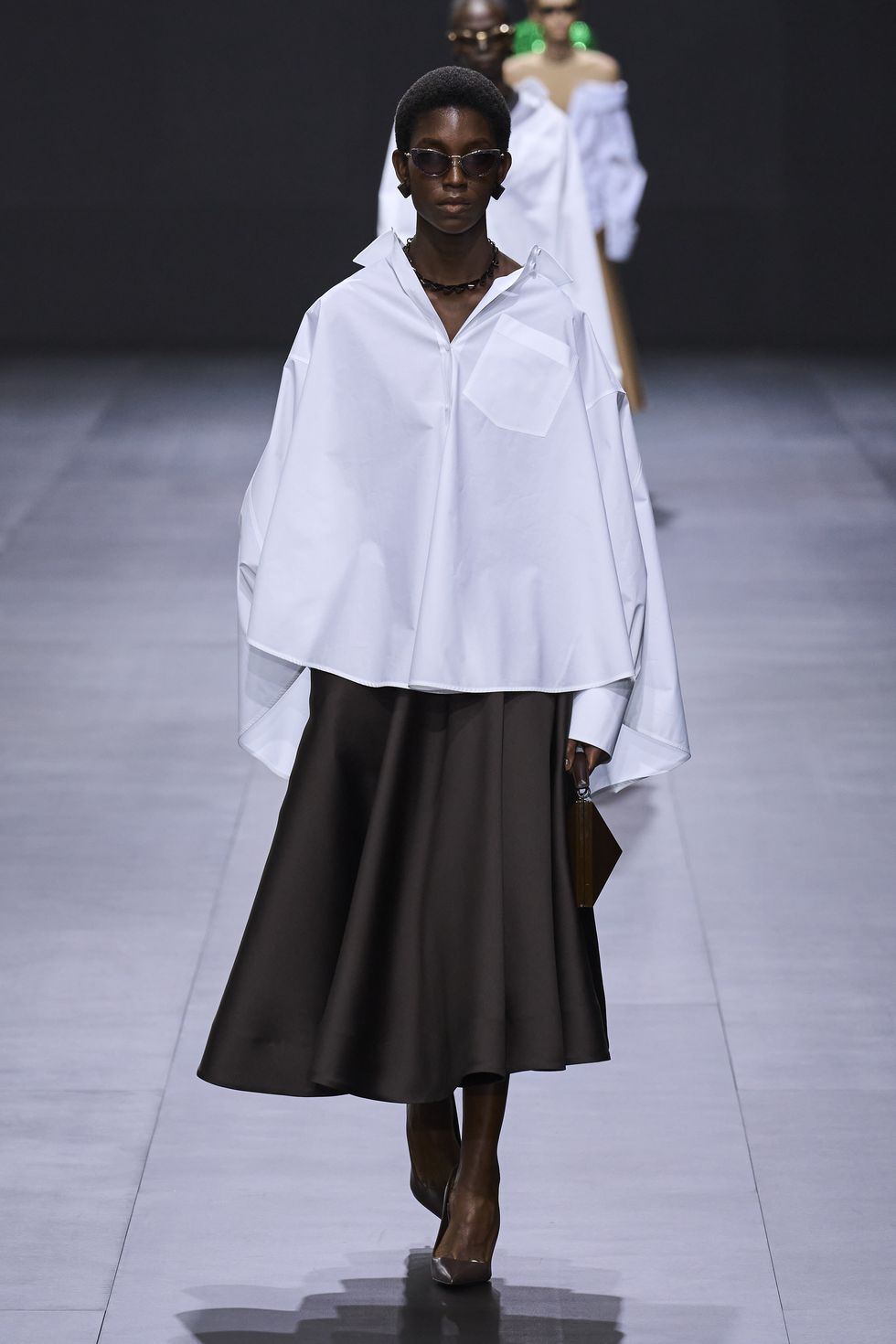 VALENTINO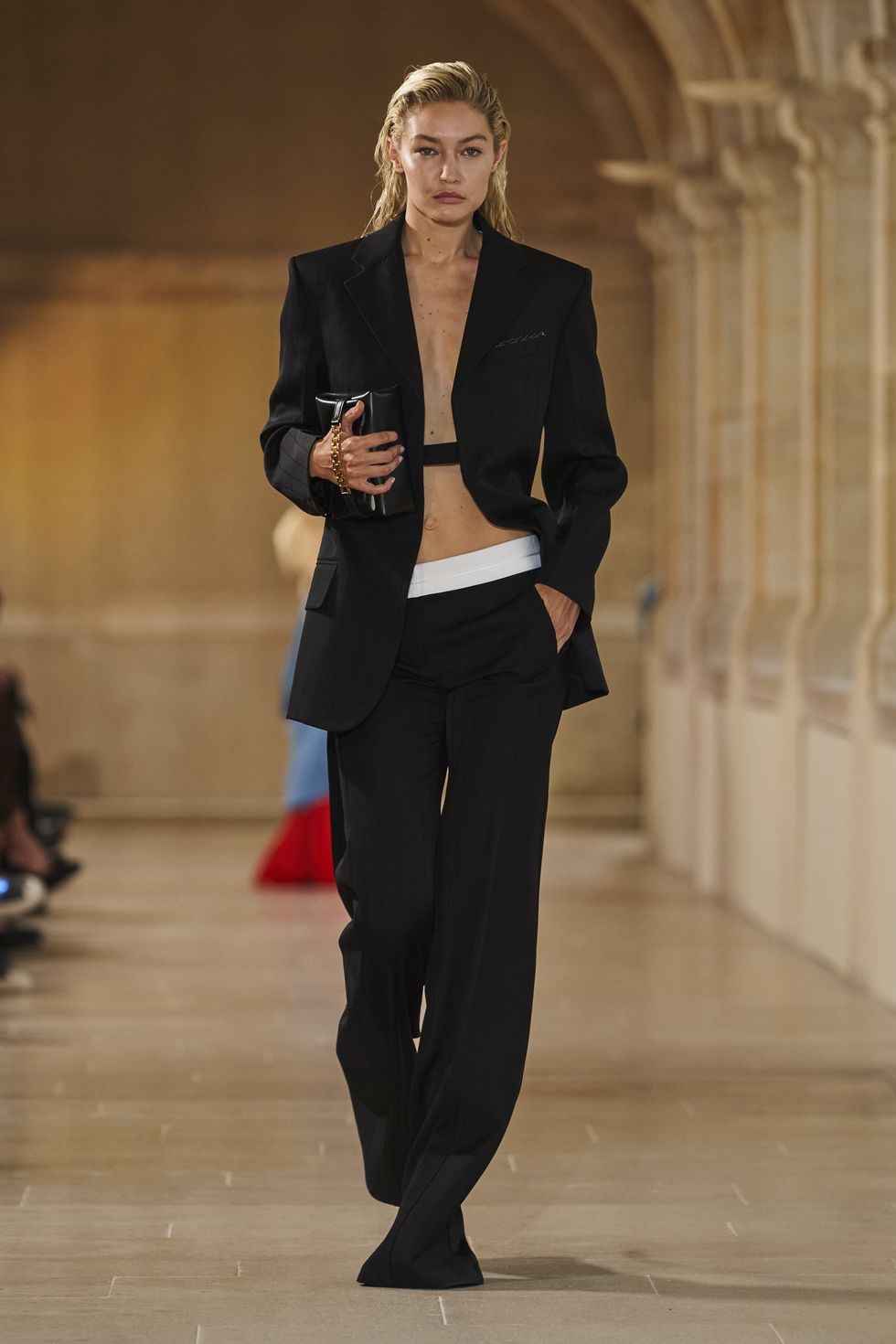 VICTORIA BECKHAM
This trend is all about oversized, relaxed clothing. Think wide-leg trousers, boyfriend blazers and loose fitting shirts. Do not be fooled, this oversized tailoring is a fabulous result of meticulous fashion design.
4

Leather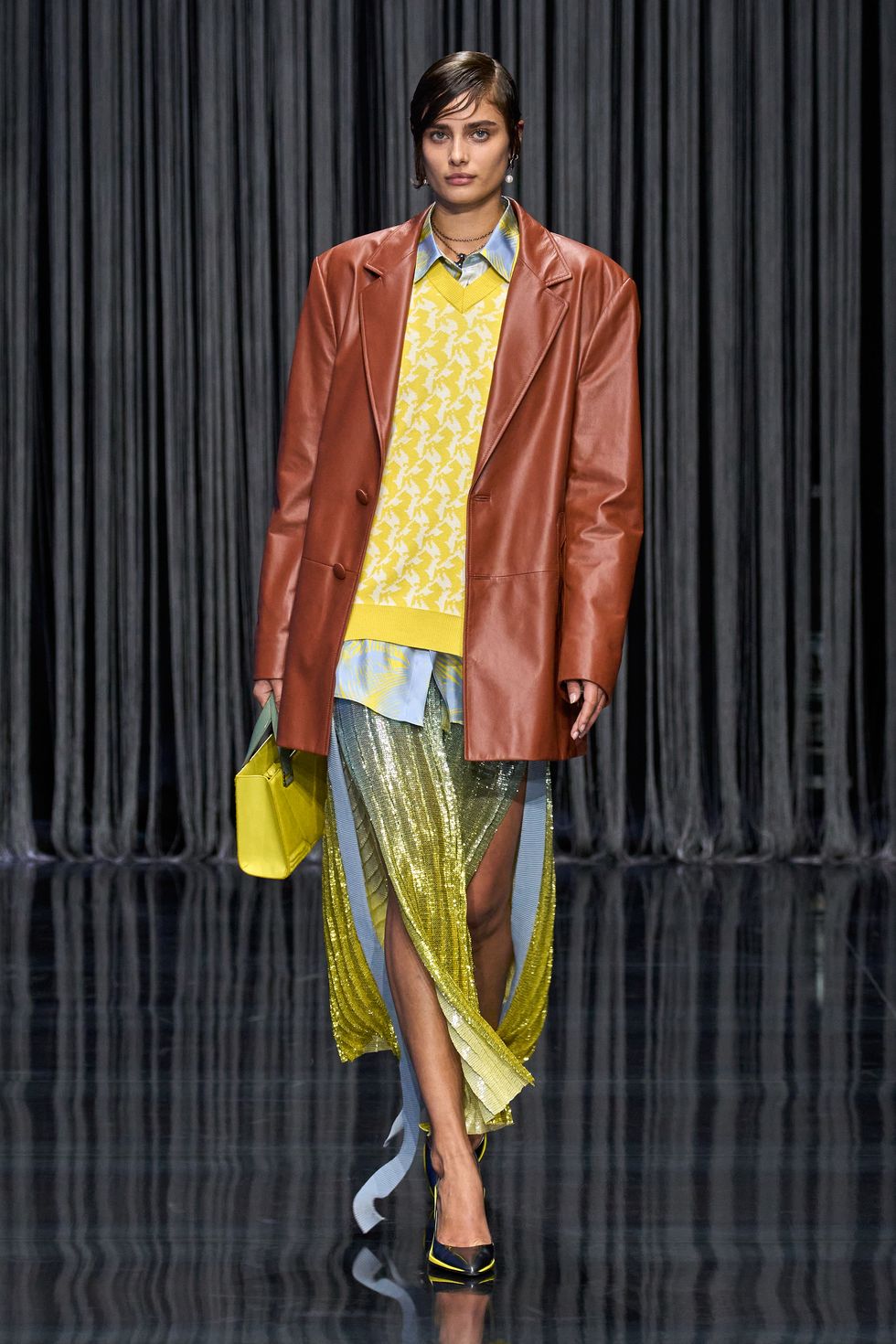 FERRARI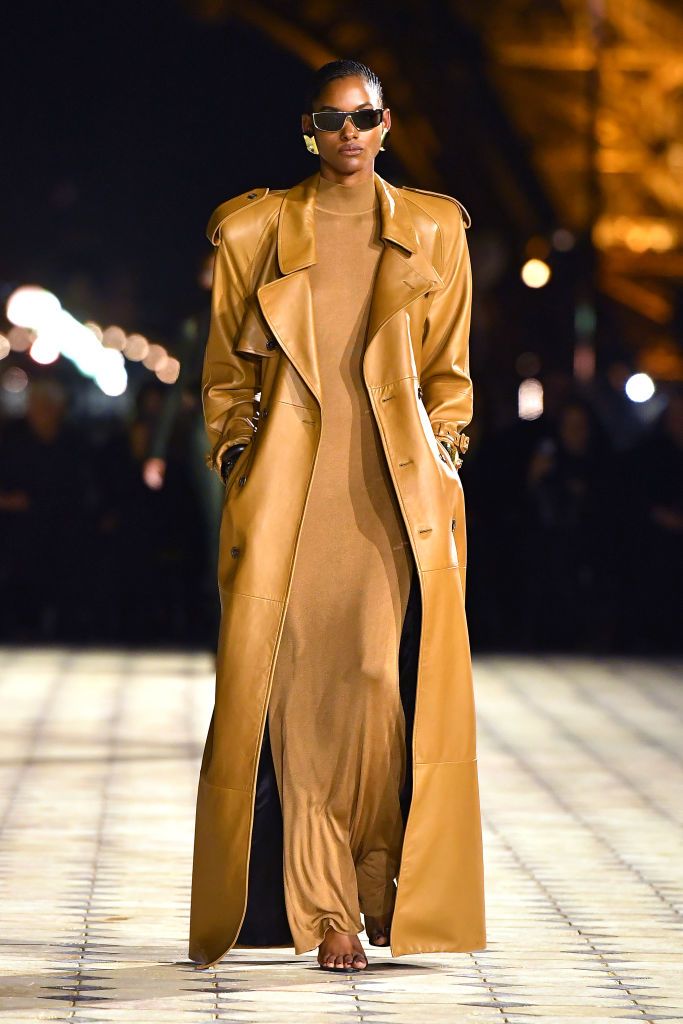 SAINT LAURENT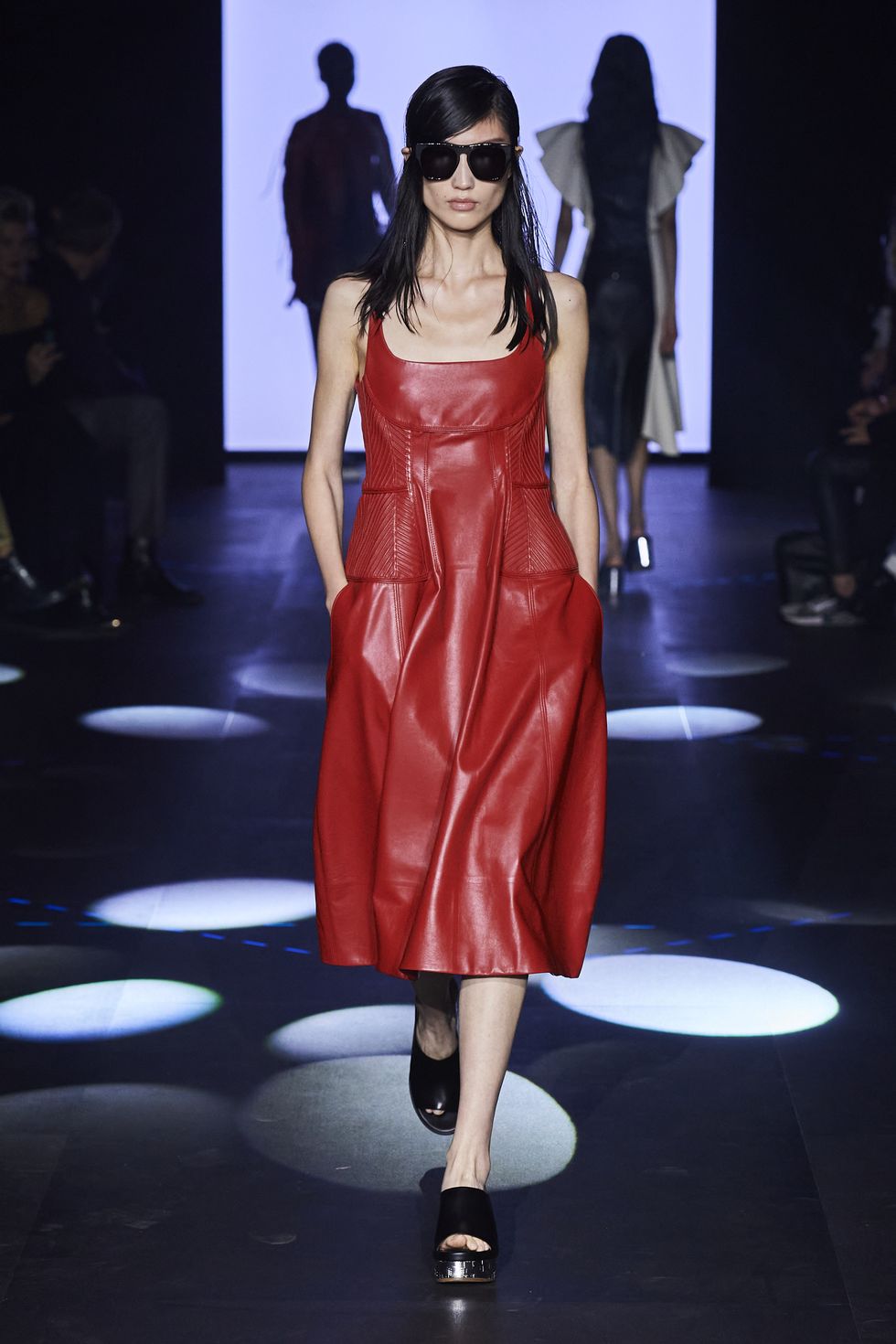 CHLOE
Leather is back for spring and summer of 2023! Whether it's a leather skirt, pants, dress or jacket, this trend is perfect for adding edge to any outfit. With many designers focusing on sustainable fashion, vegan leather is becoming more and more popular among top fashion houses and designers. This trend is perfect for all conscious and sensitive fashionistas out there.
5

Maxi Trench Coats and Coats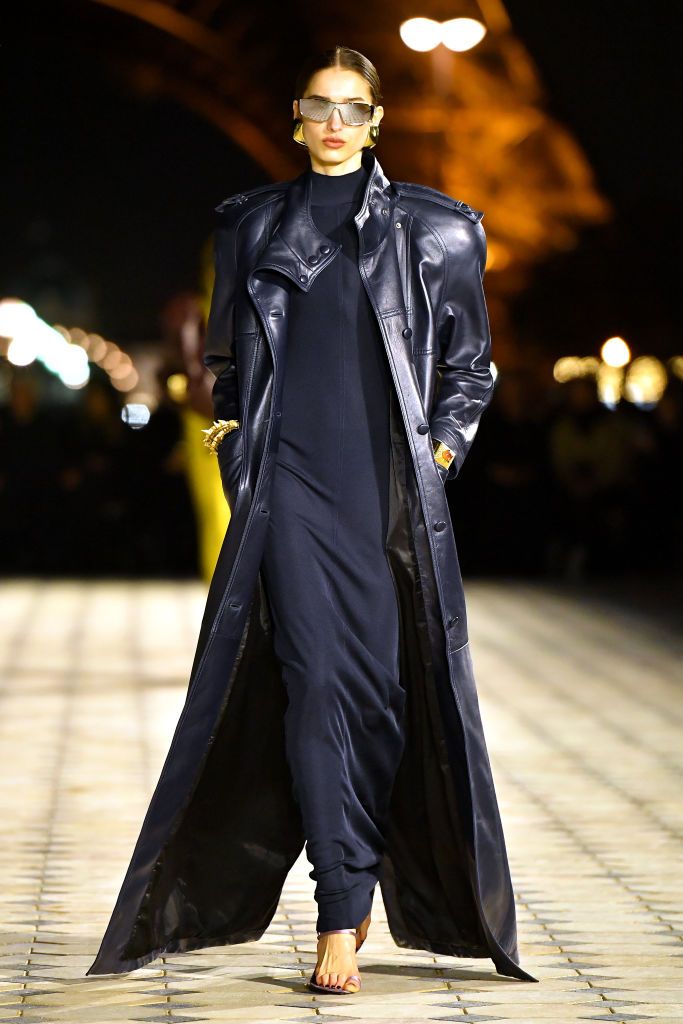 SAINT LAURENT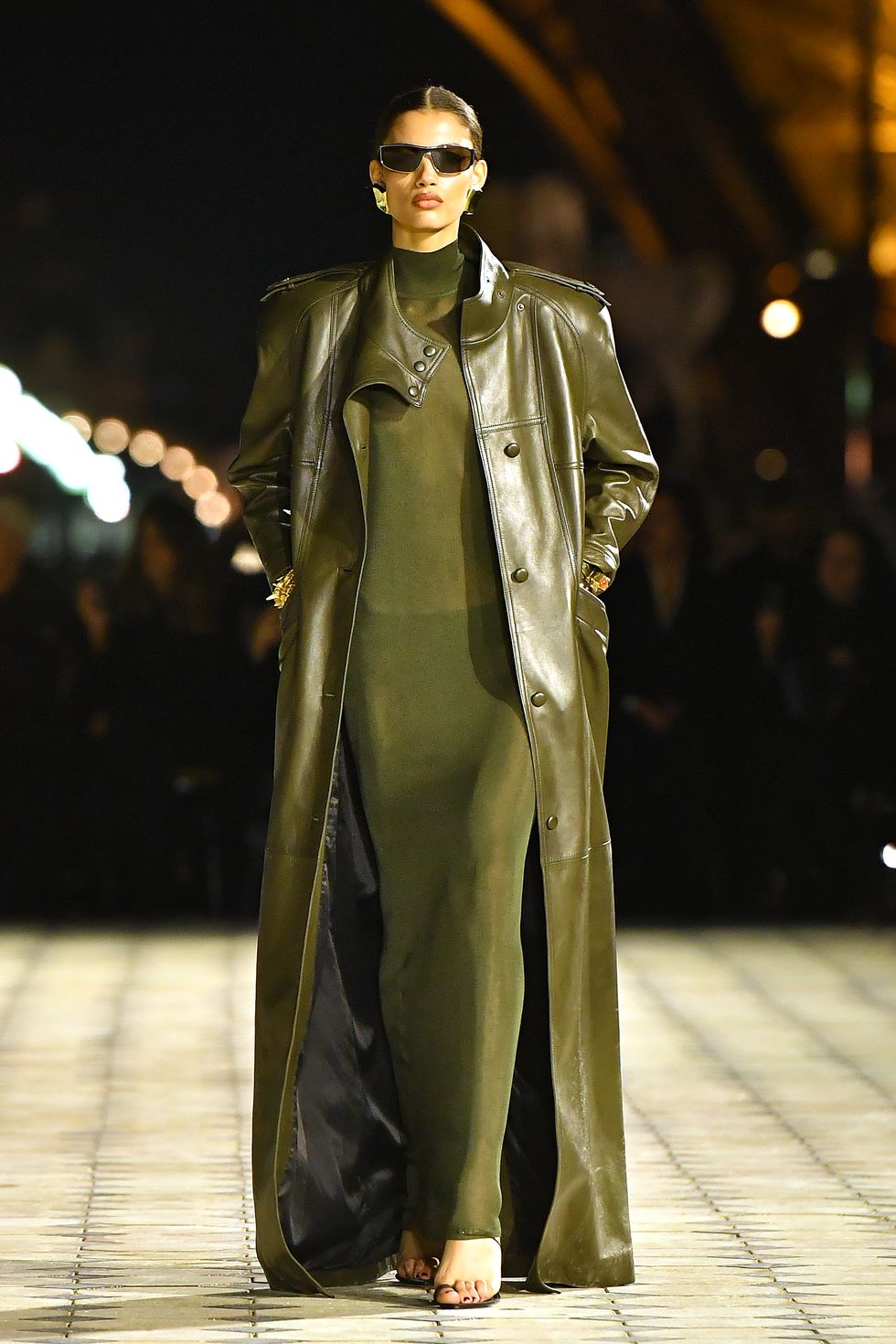 SAINT LAURENT
Maxi trench coats and coats are perfect for those chilly spring days or cool summer nights. They add instant style to any outfit while keeping you warm at the same time! From Saint Laurent to Max Mara - there is a plenitude of elegant, sexy and stylish maxi coats for the new season.
6

All Shades of Green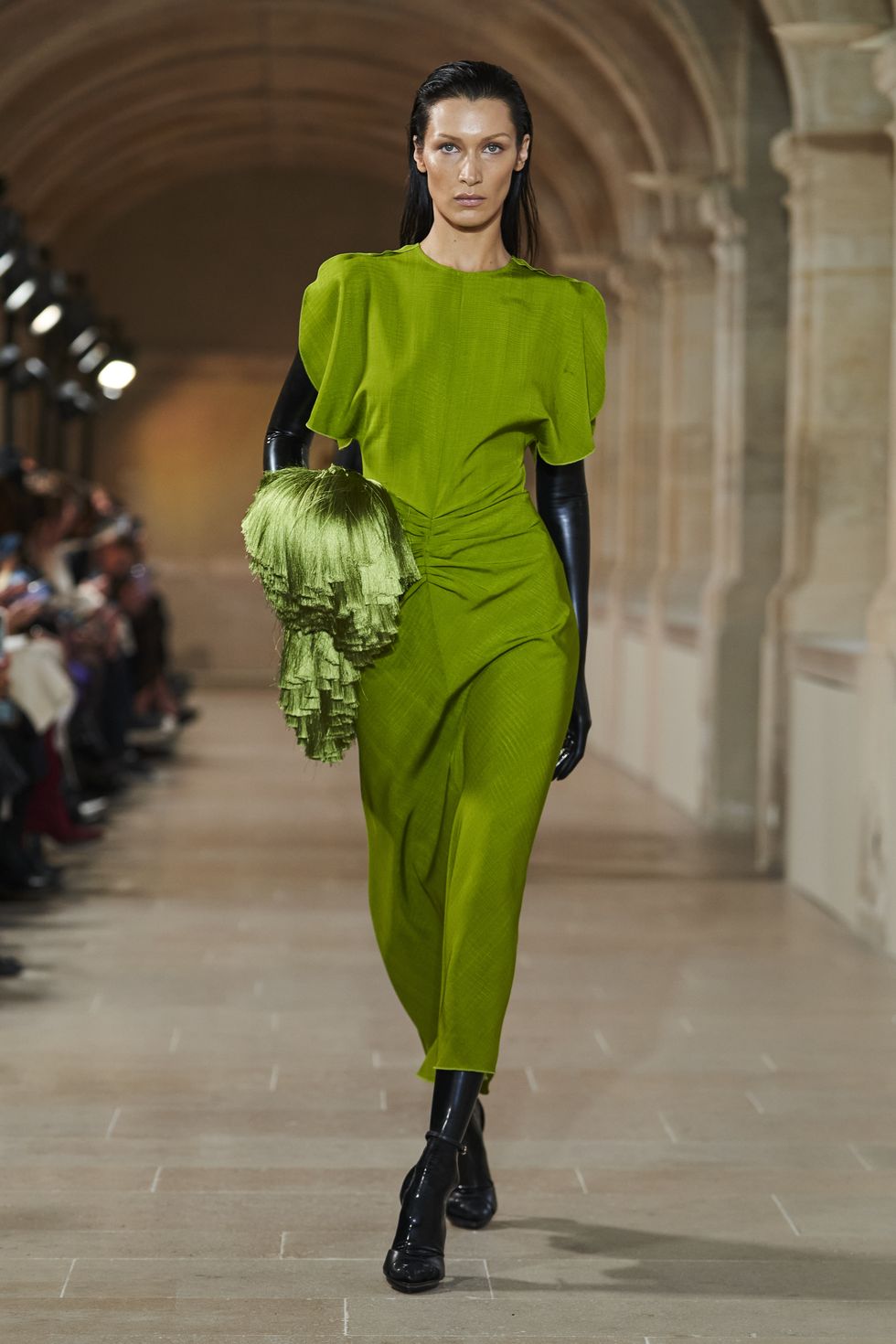 VICTORIA BECKHAM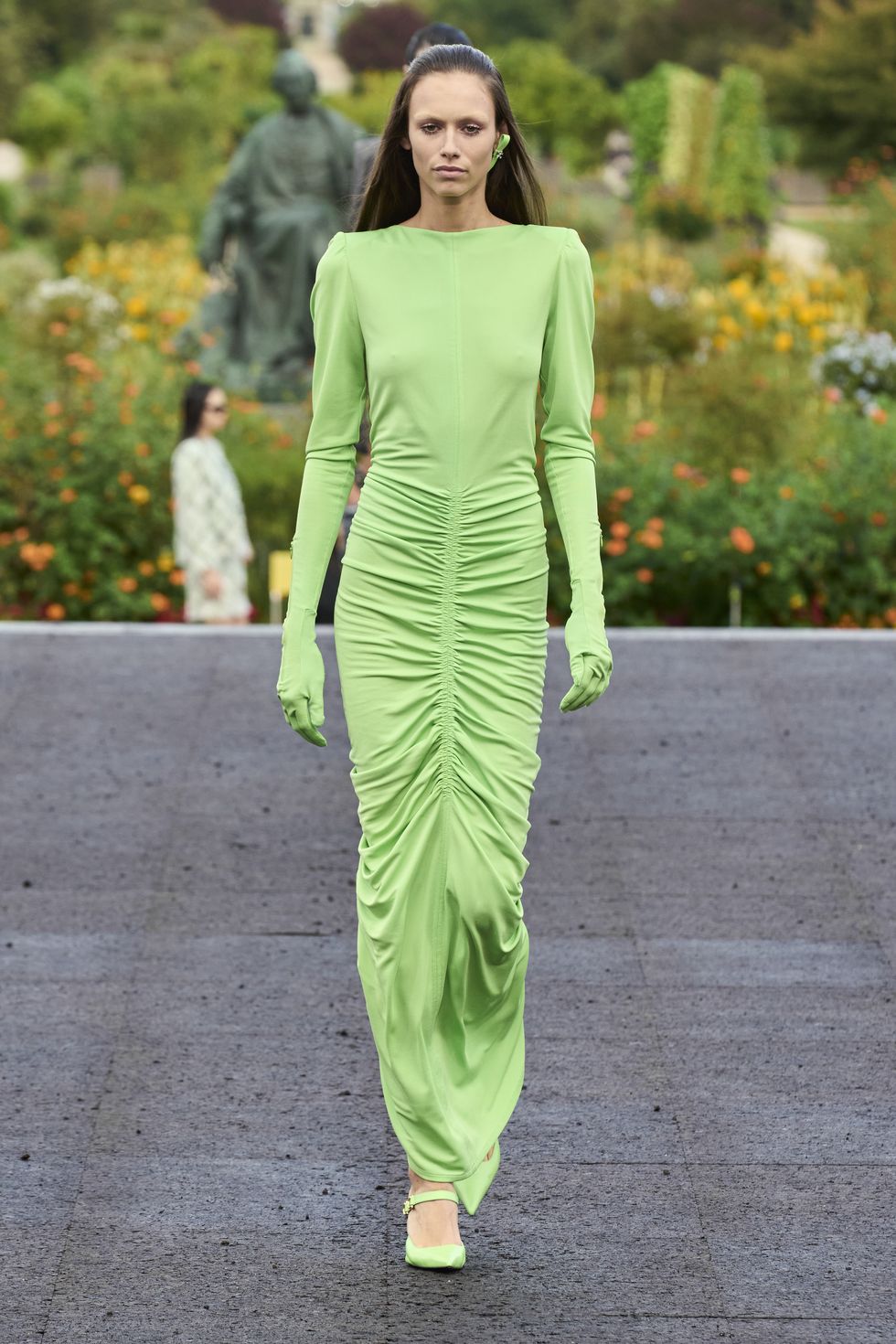 GIVENCHY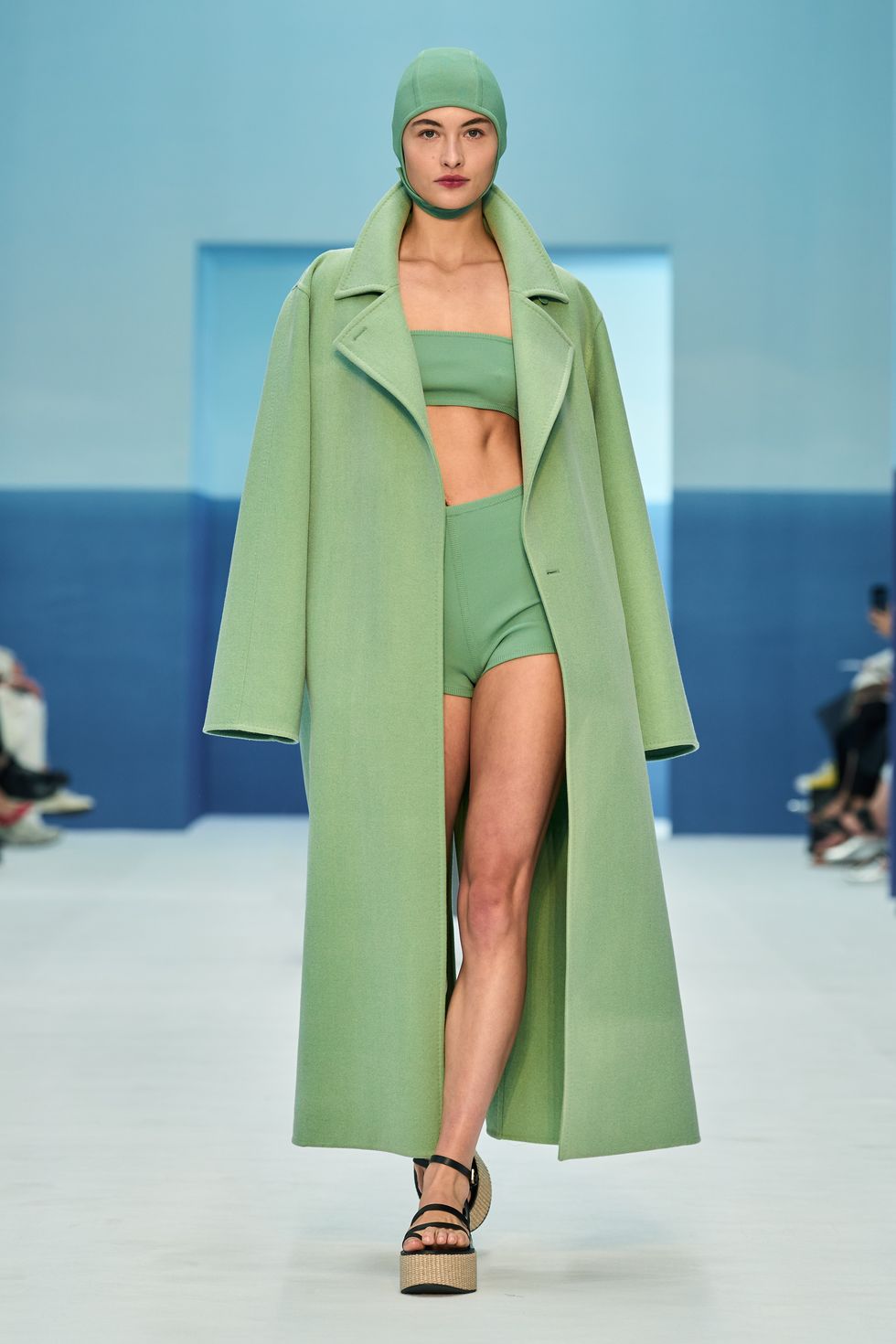 MAX MARA
Black, lilac and green are the three colors that are big for spring and summer of 2023. Black is always chic, green is perfect for adding a pop of color to your wardrobe, and lavender is a beautiful shade that can be worn from day to night. Green in a multitude of shades made a huge impact on all collections across fashion shows in New York, Milan, and Paris.
7

Sheer Fabrics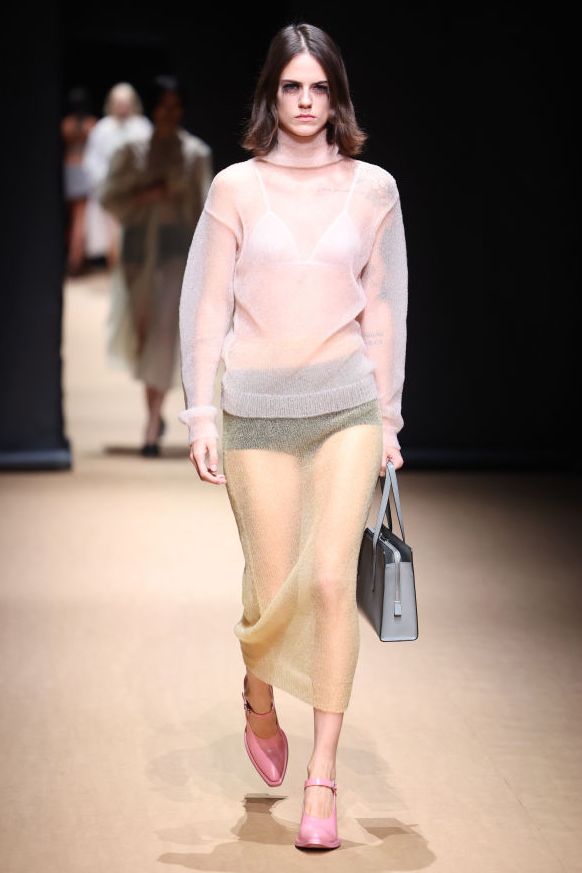 PRADA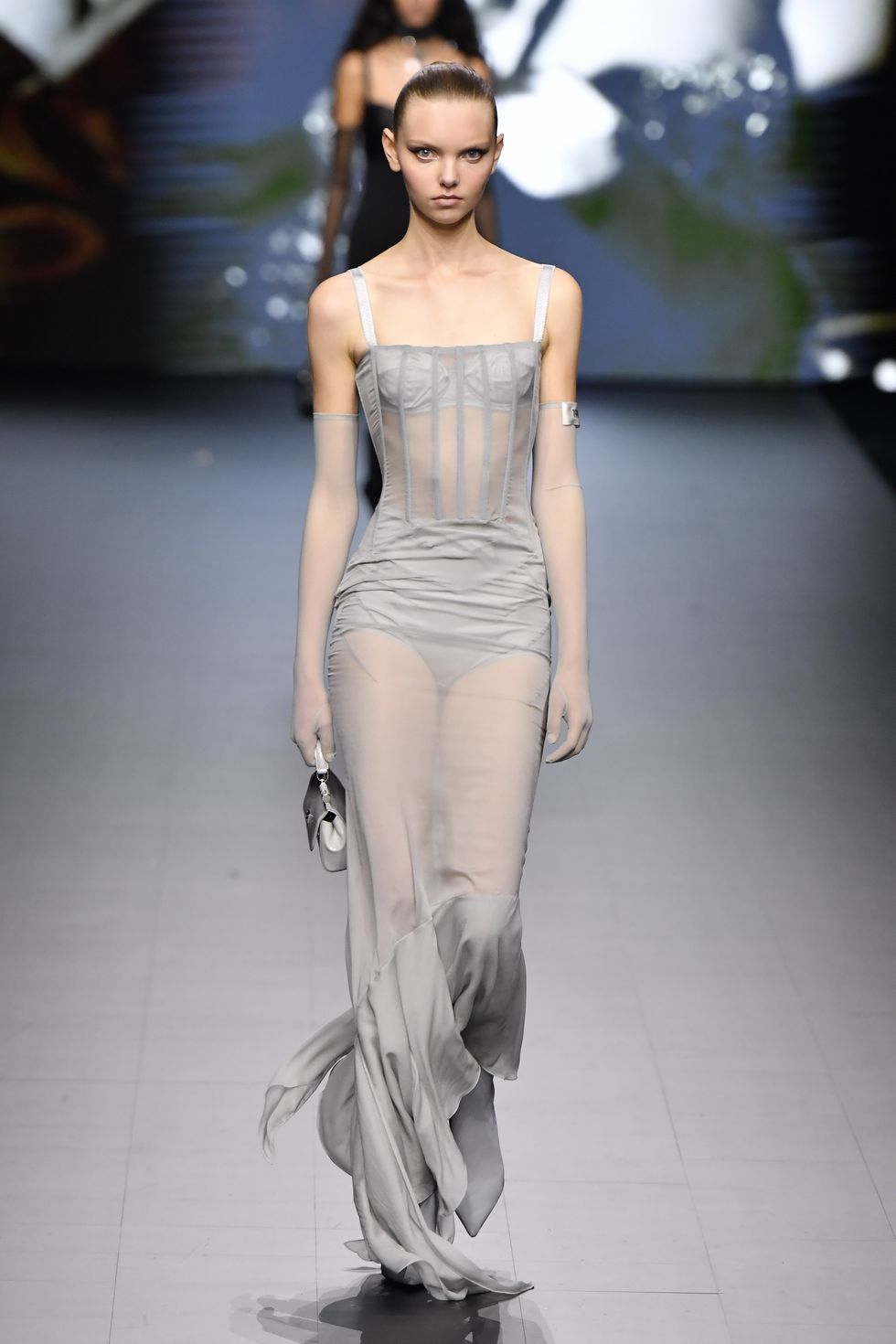 DOLCE GABBANA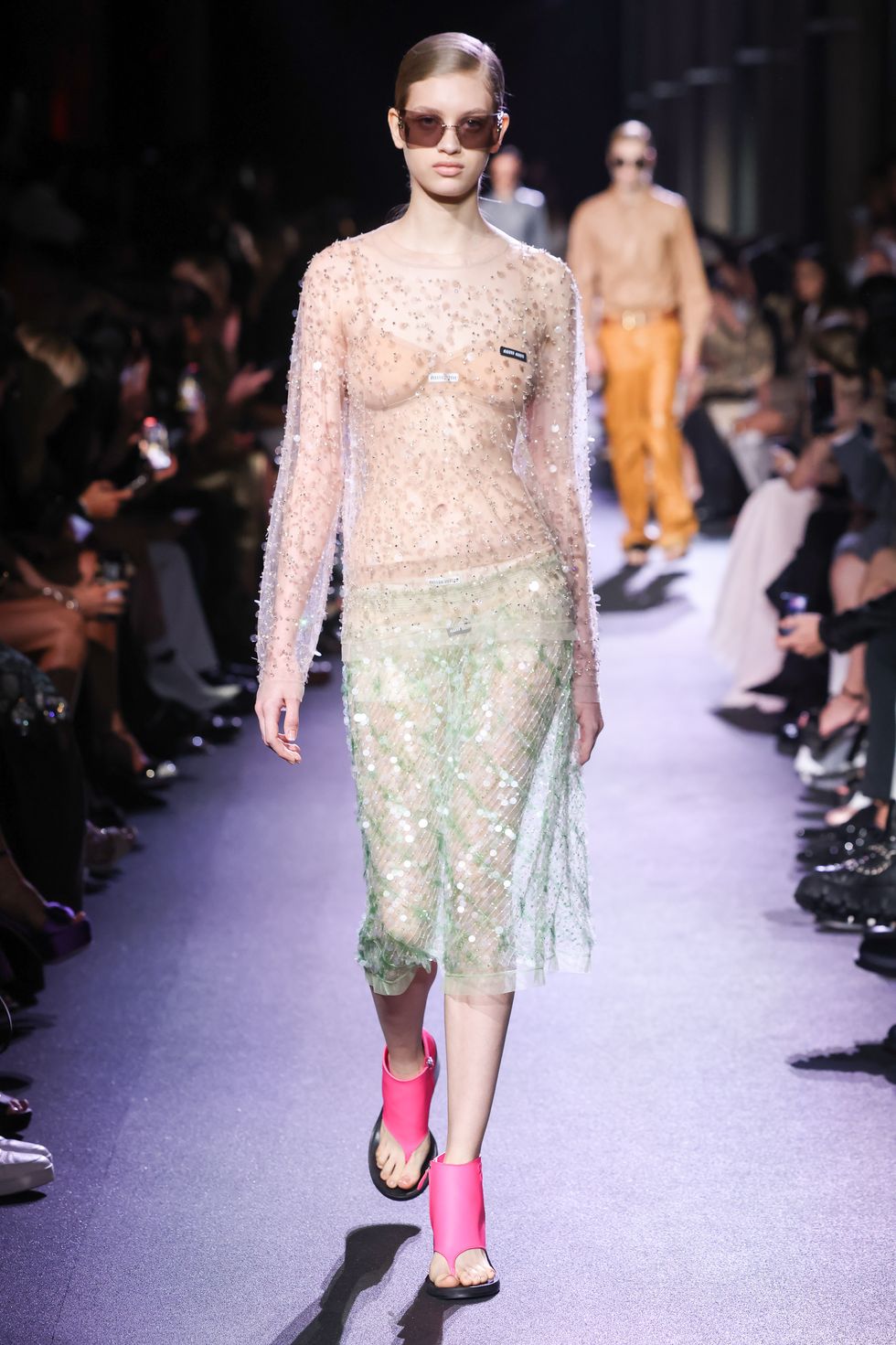 MIU MIU
Sheer fabrics are everywhere this season! They're perfect for showing off some skin in a subtle way and can be dressed up or down depending on the occasion. One of the sexiest Spring-Summer Fashion Trends of Spring-Summer 2023!
8

Bralettes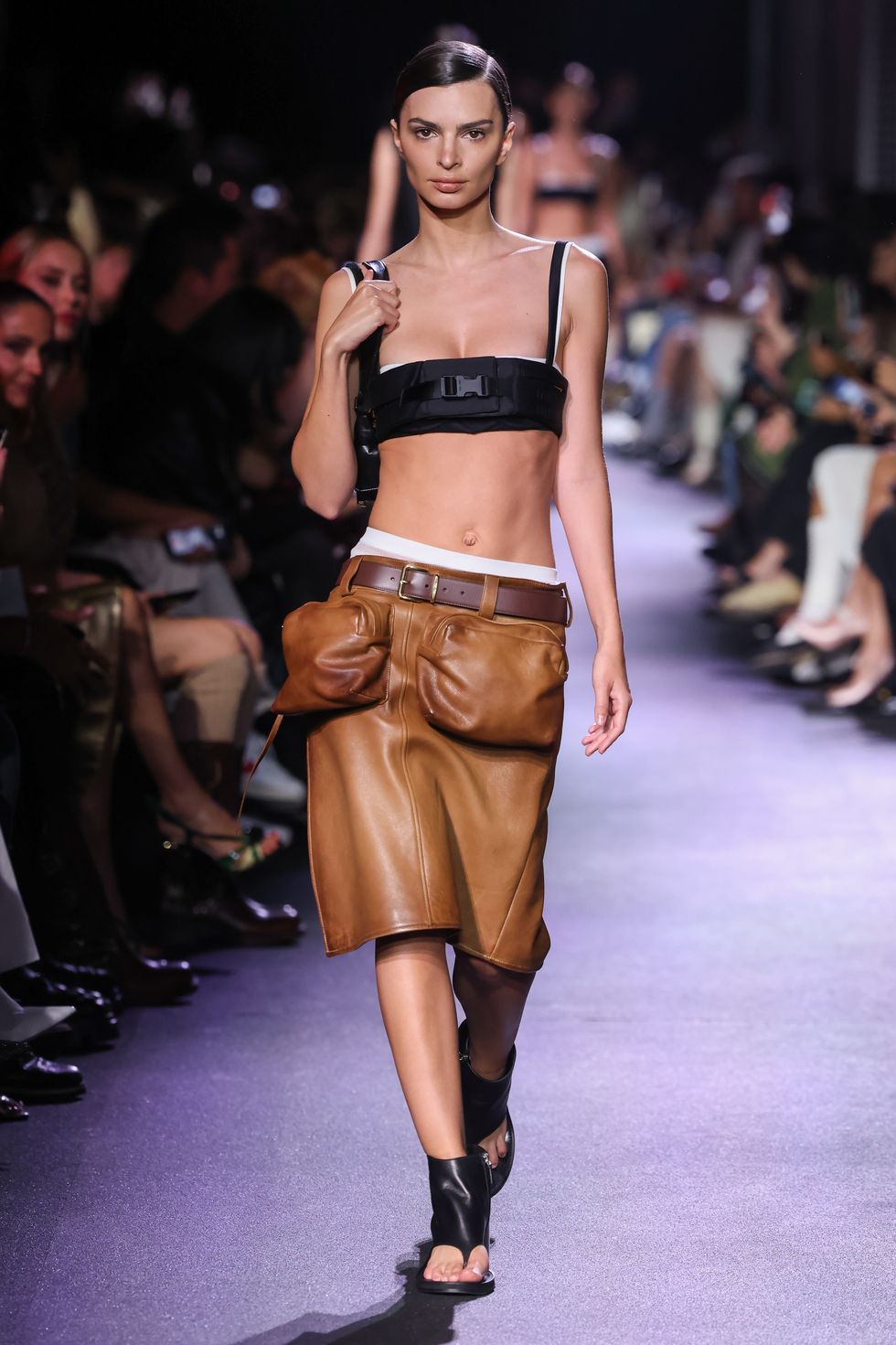 MIU MIU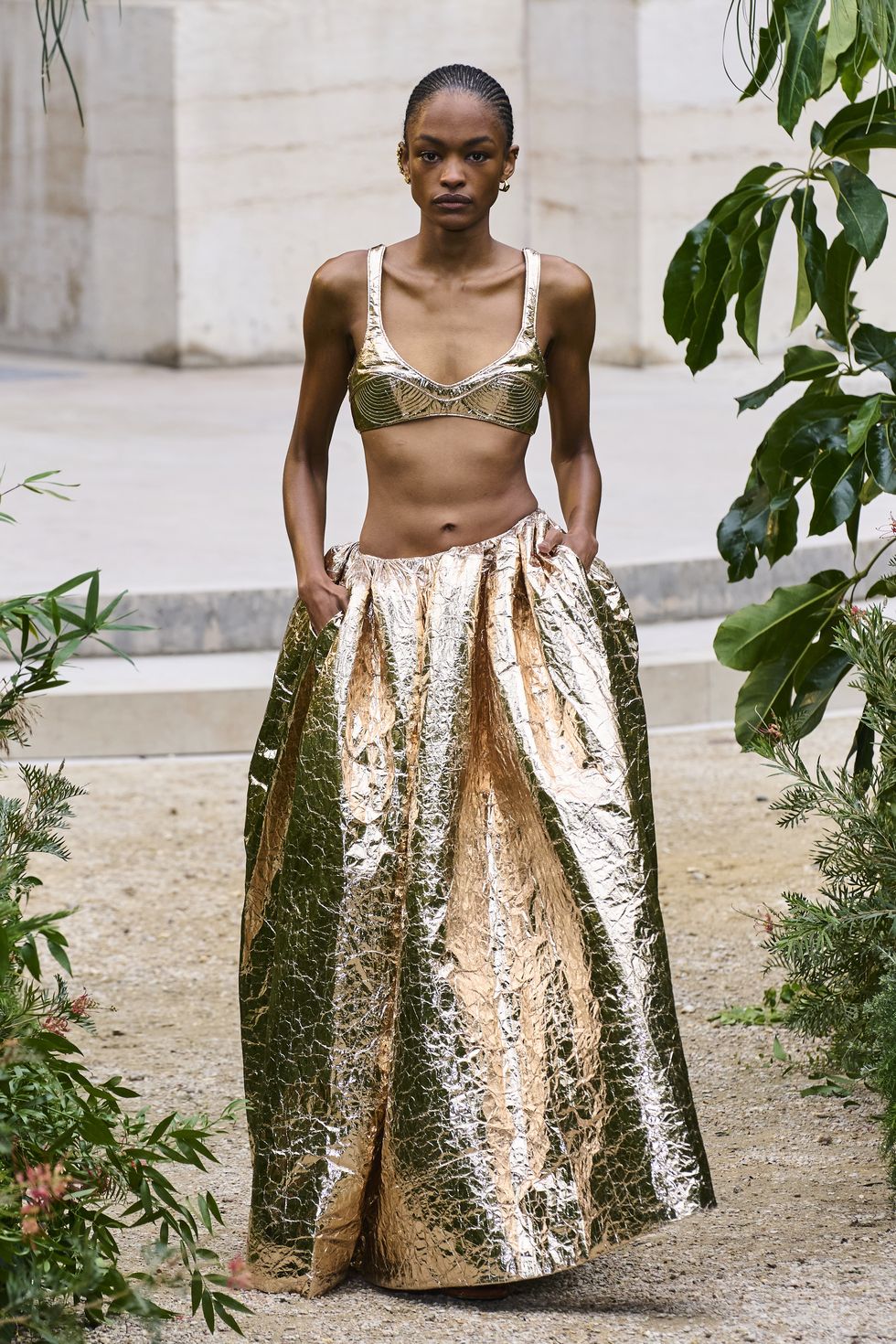 ZIMMERMANN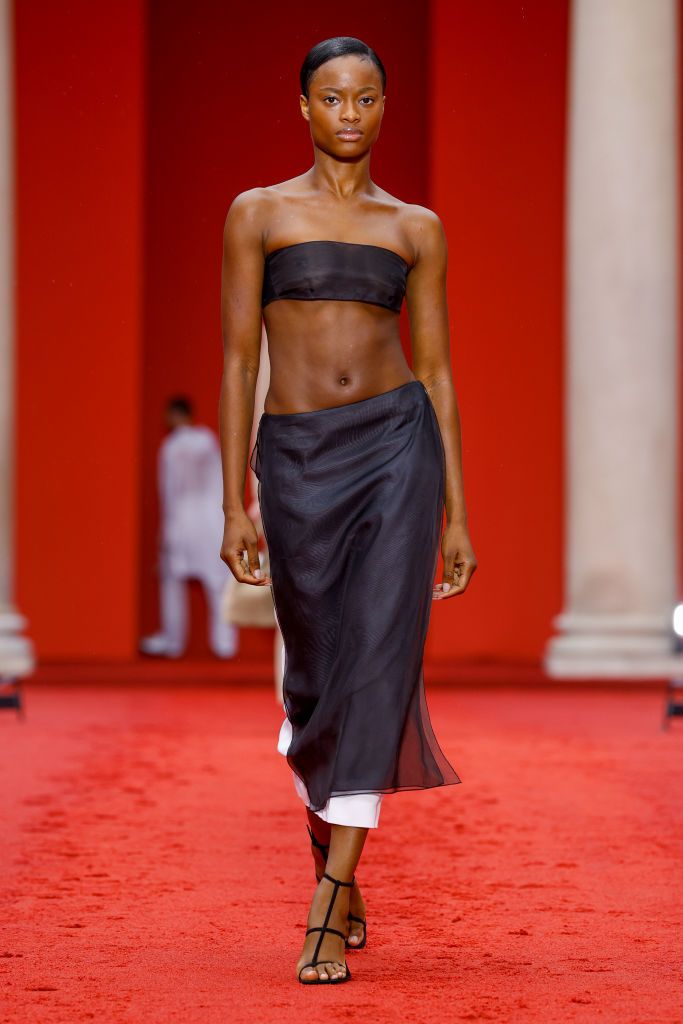 SALVATORE FERROGAMO
Last but not least - bralettes made a huge impact on catwalks across all fashion shows. Another way to display your outstanding physic, this fashion trend is perfect for all women who have worked on their abs and waists this fall. Hopefully, we'll be able to retain our chiseled midriff throughout the holiday season and onto 2023!
In addition to the mentioned trends, you will be seeing lilac as one of the most popular colors of 2023. Black, uncharacteristically for spring and summer fashion collections, is remaining one of the leading colors of the spring-summer 2023 fashion season as well.
Both high waist and low waist we all were huge fans of in early 2000's are represented in 2023 Spring-Summer collections, making it possible to choose the style that better suits your figure. Tell us which fashion trend you are excited about the most in the comments!