In the world of timekeeping, few names resonate as strongly as "Armitron watch." It's not merely a brand; it's a legacy born from the enduring spirit of its founder, Eugen Gluck, who emerged from the depths of Auschwitz with a promise to demonstrate the best of humanity. But Armitron's story is not confined to the past; it's an ongoing journey of innovation and timeless craftsmanship. Let's embark on a journey through the history of the iconic Armitron watch brand, where character, resilience, and the American dream converge to create exceptional timepieces.
Armitron: A Legacy of Resilience and Innovation
The story of Armitron is a testament to the indomitable spirit of its founder, Eugen Gluck. Emerging from the horrors of Auschwitz, Gluck made a promise to not only survive but also to showcase the best of humanity. Together with his wife Jean, they embarked on the American dream, starting with a bakery and eventually venturing into the watch business. This venture, known as "America's Watch," would become an industry leader, blending technology and forward-thinking design to capture the American zeitgeist.
In the 1980s, Armitron spearheaded the digital revolution with a diverse range of one-of-a-kind watches, ushering in the era of fashion timepieces with commercials, magazine features, and celebrity endorsements. Despite its growth, Armitron never lost sight of its commitment to prioritize people, a legacy upheld by Eugen Gluck's daughter, Bobbie, who now serves as CEO. Since its inception in 1975, Armitron has remained dedicated to fostering individuality through high-quality, stylish watches at accessible price points. Proudly headquartered in New York, Armitron has become synonymous with prestige, curation, and unmatched value, solidifying its status as the Official Timekeeper of the New York Yankees.
The most recent Armitron's Style 360 Unisex Heaven, a collaboration with Johnny Wujek, offers an exciting fusion of fashion and fun. This second wave release, inspired by Katy Perry's award-winning stylist, introduces a vibrant array of colors. Experience runway-worthy designs and exceptional craftsmanship, with all watercolor drawings personally created by Johnny. Notable unisex watches include:
1

Armitron Bloom Watch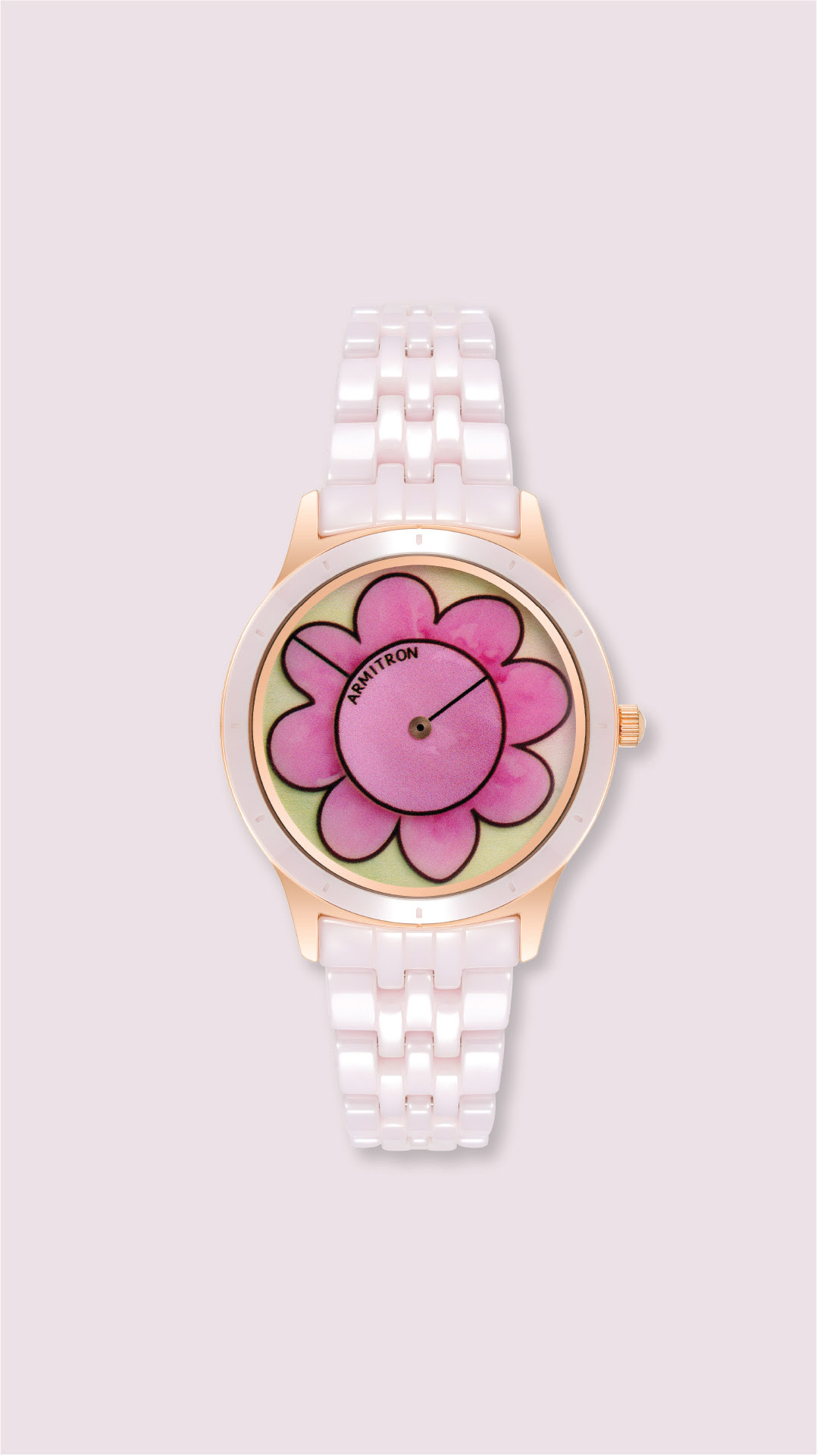 Experience the beauty of blooming flowers with the Style 360 timepiece, a collaboration with Johnny Wujek. This elegant watch showcases an original rotating watercolor flower illustration on the dial, offering a fresh and unique look with each glance. Carry the beauty of blooms with you, no bouquet needed.

Price: $125 at www.armitron.com.
2

Armitron Happy Watch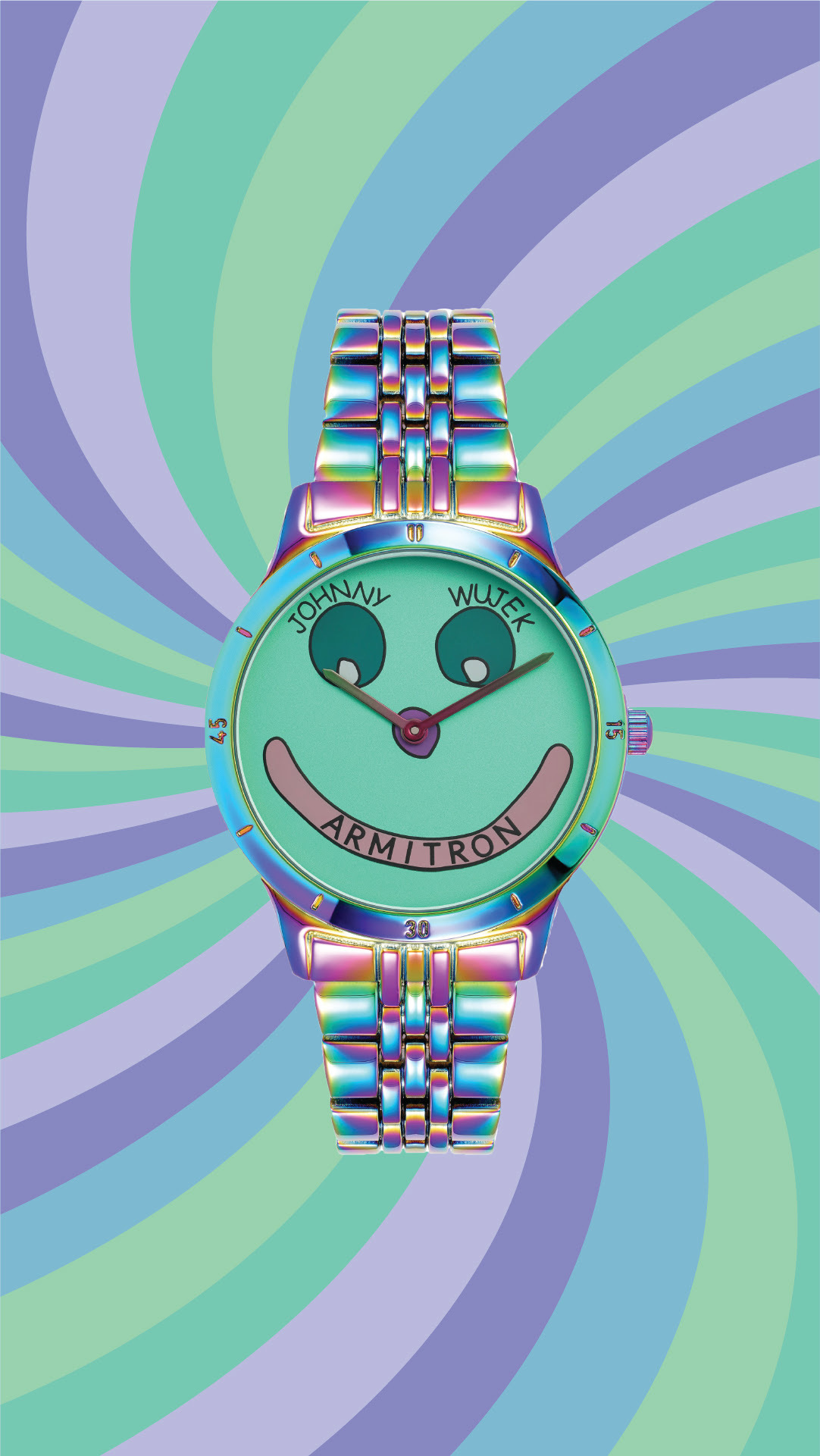 Adorn your wrist with a perpetual smile, mirroring the joy on your face, courtesy of this Style 360 timepiece. Its unique hand-drawn smile dial radiates positivity. The vibrant rainbow iridescent metal alloy band not only adds a splash of color but also catches every eye, sparking smiles wherever you go.
Price: $80 at www.armitron.com.
3

Armitron Peace Watch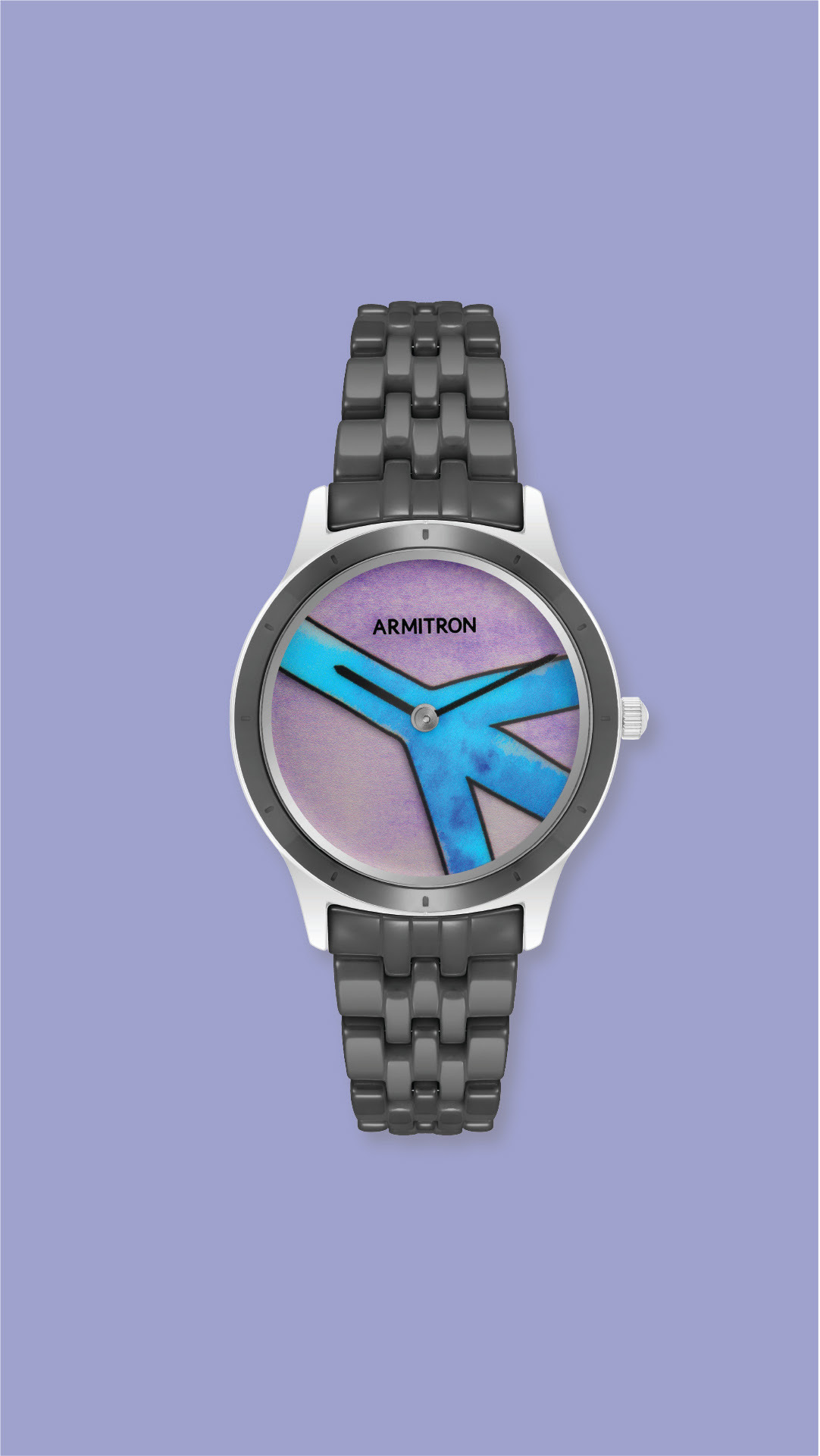 Embrace the values of unity, respect, and prosperity with this exquisite timepiece. Featuring Johnny's original peace sign illustration, this watch is not just visually stunning; it's dynamic too. Watch the dial gracefully rotate throughout your day, offering an ever-changing aesthetic from hour to hour. Raise a toast to peace and love, a timeless sentiment for everyone to cherish.
Price: $125 at www.armitron.com.
4

Armitron Love Watch in Red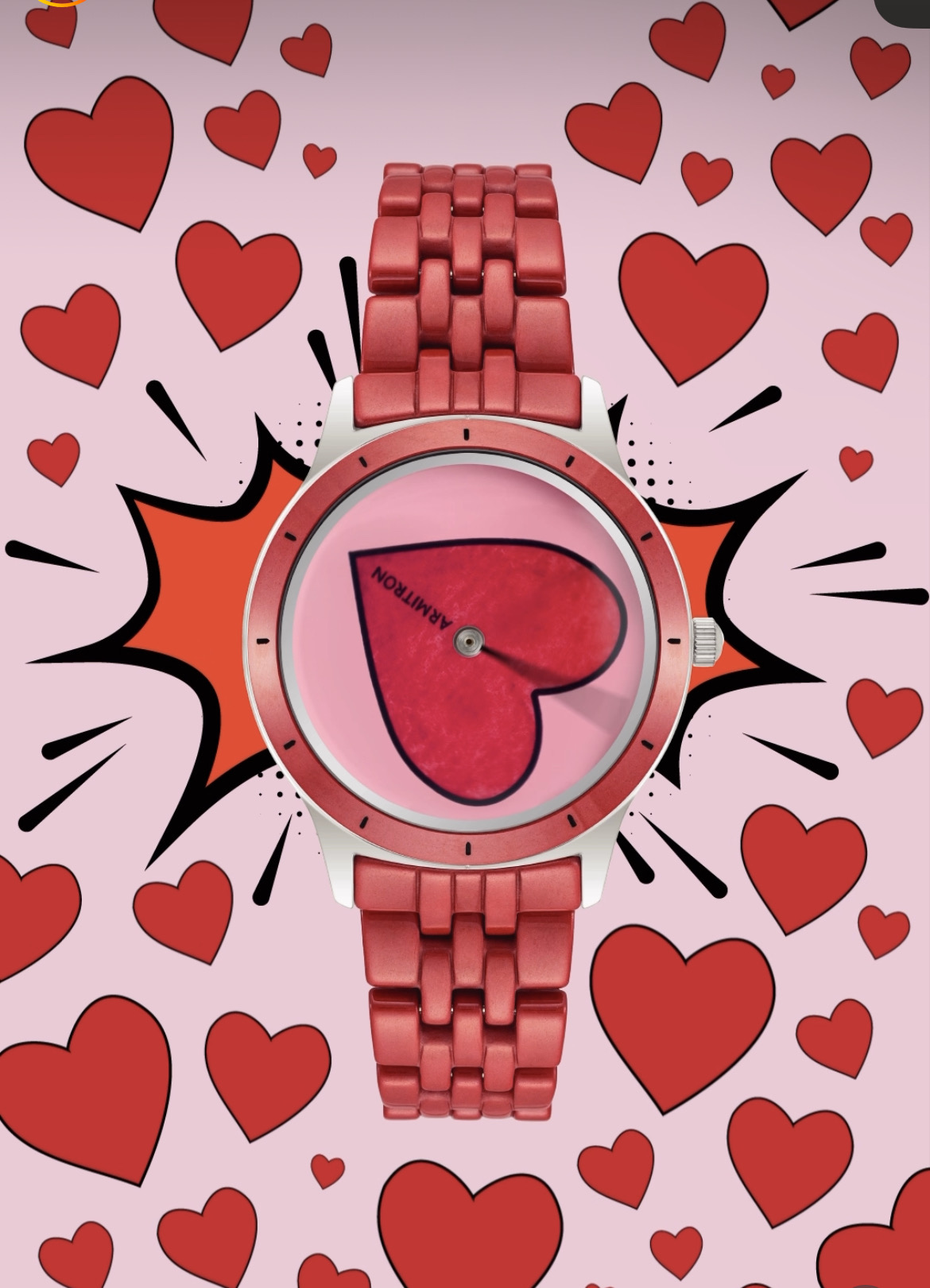 Express your love not just on your sleeve but also on your wrist with this captivating Style 360 creation by Armitron and Johnny Wujek. Featuring Johnny's original heart illustration on a rotating dial, it playfully spins throughout your day, adding an element of surprise to your style. Complemented by an elegant ceramic bracelet, this timepiece is bound to make your heart flutter with every glance.
Price: $125 at www.armitron.com.
From its remarkable history rooted in resilience and the pursuit of the American dream, Armitron has seamlessly transitioned into crafting timepieces that reflect its enduring spirit. Today, the brand offers a captivating range of watches that blend style, innovation, and affordability and that became must-have staples for everyone who enjoys quality and creative design.