These days, I find that I always need to have painkillers. From injuring myself to headaches, there is always something hurting! Taking so many has always worried me, though, so I've been looking into natural ways to cure pain, in the hope of using some other remedies. Here's what I found out...
---
1

Tisserand Head Clear

Price: $10 from tisserand.com
This was recommended to me by a pharmacist, so I had no worries about trying it out. It comes in a small bottle with a roll on end, similar to a roll on deodorant, which you use to 'massage' your forehead. You only need to apply a little for your headache to start to ease away... It's a fantastic alternative to pills. It didn't seem to help with big headaches, though.
---
2

Headache Pads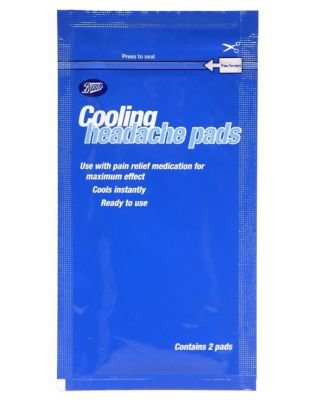 Price: $5 at boots.com
These soft gel patches are easy to apply, and gently soothe your head to relieve pain. I was sceptical, but it really did work! The only problems I had were the cost, which can mount up if you use a lot, and how silly they can look. They are good for your skin too, though, and will leave it feeling hydrated and pampered, while removing your headache without pills. Give them a try!
3

Napiers Calm Tea

Price: $15 at shop.napiers.net
A friend showed me this great herbal tea, which contains a blend of herbs which are designed to re-energize you and soothe away aches and pains. It's fantastic if you are suffering from period pains, but it's great throughout the month. Teamed with a hot water bottle, you'll be pain-free and ready to go in minutes!
---
4

Deep Heat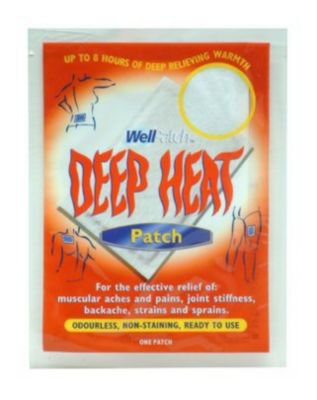 Price: $4 at boots.com
I struggle with back pain, and first began using the back variety of these. They work great all over the body, however! Each patch is sealed inside a pocket, and once opened, will heat up. This heat eases pain, without using drugs or interfering with your day. I swear by them!
---
5

Emu Oil

Price: $40 at shopforhealth.co.uk
I was told about this by the hospital, and managed to order some online. It's an interesting idea... the oil is found in emus, and when applied to human skin, it encourages healing and acts as pain relief. It's quite expensive, but it's drug-free and can be used anywhere on the body. It's also obtained from free-range emus, and carefully, without hurting them.
---
6

Magnesium Oil

Price: $20 at ancient-minerals.com
Magnesium oil has pain relieving properties, and is so versatile that it can be added to a range of different products. I've tried it as bath salts, a spray and a moisturizer, and it always works great! Improving your magnesium levels will make you feel healthy and happy, guaranteed.
---
7

Magnetic Bangle

Price: $20 at magnetictherapy.co.uk
I've never had great success with a magnetic bracelet, but I know hundreds of people who have. They are such a simple way to relieve pain if they work for you! The magnet is supposed to unblock the bodies energy supply and promote circulation, which means your body can fight its own pain much faster, and prevent the need for medication. I'd definitely give this a try!
---
8

Massage Oil

Price: $18 from shop.napiers.net
This Napiers Muscle Ease oil can be massaged into skin or used in a bath, and either way it's a very effective pain reliever. It helps to relax, revitalize and refresh muscles, and soothes pain too. A bottle lasts for a long time, and the formula isn't sticky either! It's fantastic.

I've been buying and taking a lot less painkillers since finding these cures... being able to use the powers of magnets and herbs to soothe my pain is much better for me, and I've really noticed a difference! Give them a try and see what you think. Have you got another natural pain reliever? Please let me know!

Top Photo Credit: aggiecarrie
More
---
Comments
Popular
Recent