I love wearing mittens! They're so much cuter than gloves, and they keep my hands warmer, too! And this year, I've seen so many adorable pairs, most of them at one of my favorite online shops, ModCloth! If you're looking for a new pair of mittens (or two), keep reading! Here are 7 cute pairs of mittens.
---
1

Serve Chilled Wrist Warmers in Smart Cookie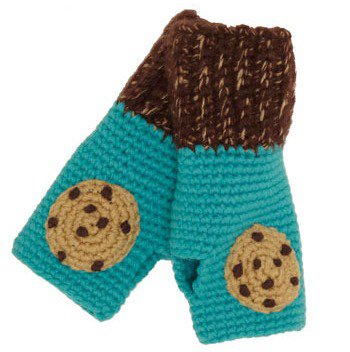 Price: $31.99 at modcloth.com
These wrist warmers aren't technically "mittens" but they're so cute I had to include them anyway. They're made by Yummy You, and feature a wide knit cuff in marled brown, bright blue hands, and the yummiest-looking chocolate chip cookies ever! If you're not a fan on cookies (how can that be?), they also come in eggs-and-bacon and sweet strawberries.
---
2

Glove the One You're with in Noir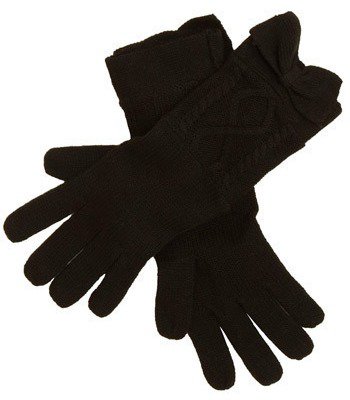 Price: $24.99 at modcloth.com
These inky black but ultra-soft gloves (not mittens) are made of 100% acrylic, so they're machine washable, and they're a little longer than most, so they're extra-warm. The cable knit design goes well with just about any of your coats, and the bow accent at the wrist announces how girlie-sweet you are!
---
3

Smitten Mittens in Cream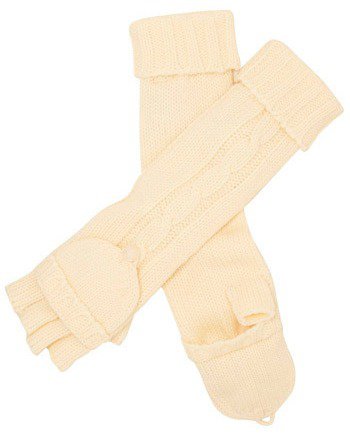 Price: $19.99 at modcloth.com
I was already smitten with mittens before I met these, and now that I've seen them, I'm in love! I adore the sweet creamy color, and the extra-long length, and of course, the little caps over each hand to keep your fingers toasty and warm. I've put a pair on m holiday wish list so I can wear them with my navy pea coat.
---
4

Under the Cable Knit Gloves in Pink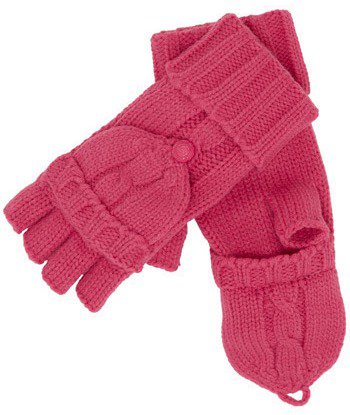 Price: $19.99 at modcloth.com
I love these adorable gloves for all of their sweet details, from their pretty pink hue to their cable-knit cuteness to their little rosebud buttons. These would look great with a cream-colored coat, wouldn't they?
---
5

Posh Paw-berry Mittens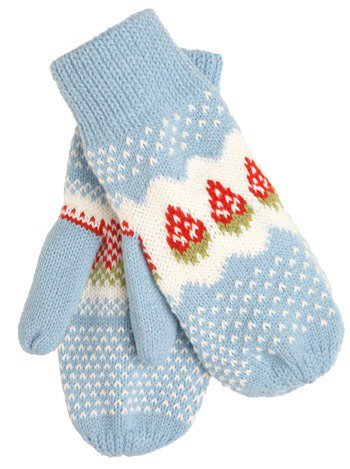 Price: $19.99 at modcloth.com
Oh-so-adorable! These thick lined mittens actually remind me of summer, when strawberries are at their sweetest, ripening under a bright blue sky… I'd wear these with the "Where the Heart Is" coat on the ModCloth site…
---
6

Chairlift Ride Mittens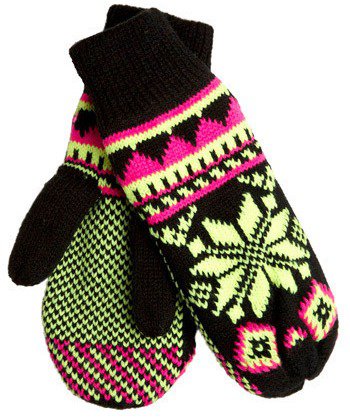 Price: $19.99 at modcloth.com
So cozy warm! These neon-pink and black knit gloves are lined with faux-fleece for extra coziness, and are knit into a snowflake pattern for extra style. I'd wear these with a puffy ski coat and a pom-pom hat…
---
7

Hitting the Slopes Mittens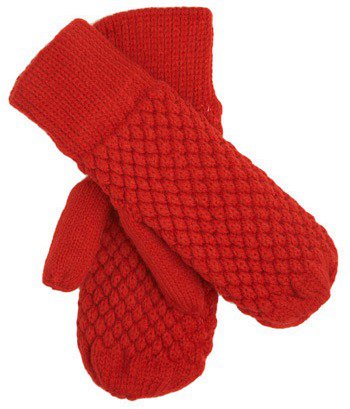 Price: $19.99 at modcloth.com
I'm guilty of losing at least one pair of mittens every winter, but not even I could misplace mitts like these, pineapple stitched and the brightest of red. Maybe I ought to have a pair of these, too, to wear with my pea coat…
---
8

Cold Snap Mittens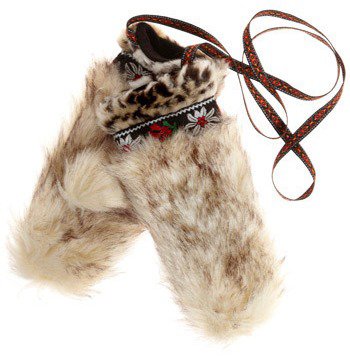 Price: $59.99 at modcloth.com
These may be my favorite mittens of the season, and it's not hard to see why. Is it the Alpine-inspired ribbon and cuffs? Of the cozy and chic faux fur? Or is it the sensible girl inside my head telling me how warm these mittens will be? It's all of the above, and I can't wait til my order arrives!
Those are my favorite mittens and gloves from the ModCloth site, and it's going to be impossible for me to choose just one pair! The red ones or cream one to go with my pea coat? Or the faux-fur ones to go with every coat I own? Which pair do you like best, and which of your coats, hats, and scarves would you wear with them?
More
---
Popular
Recent