It can be quite difficult to find hair products for men, purely because they are not as advertised as women's are. Here are 7 shampoos guys dig and you may even find one that is suitable for you, they are listed in no particular order.
---
7

Redken Mint Clean Invigorating Shampoo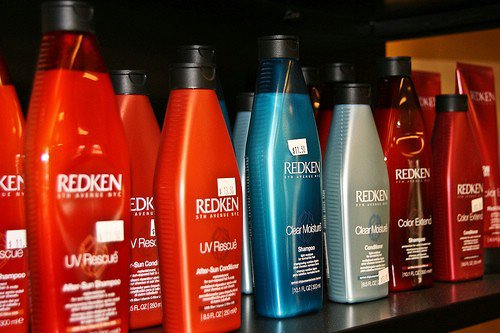 Photo Credit: GenBug
You will find that Redken Mint Clean is a popular shampoo not only because it makes your hair stronger but also because it stimulates your scalp. In my opinion peppermint shampoo really refreshes your head and you feel extremely clean afterwards. As well as this the smell is wonderful.
6

Suave Shampoo Range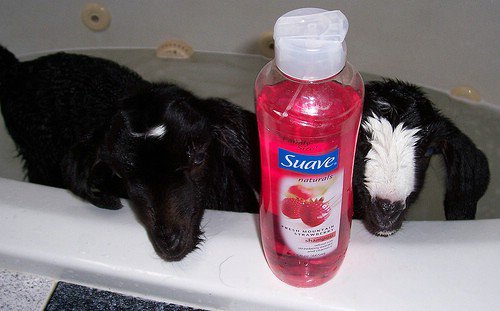 Photo Credit: lat454205 / Lisa
Suave offer quite a subtle smelling range of shampoo, which suit men nicely. They offer a range of products including deep cleaning and anti-dandruff, plus where they have been established for over seventy years they have grown in popularity.
---
5

Nivea anti-Dandruff Shampoo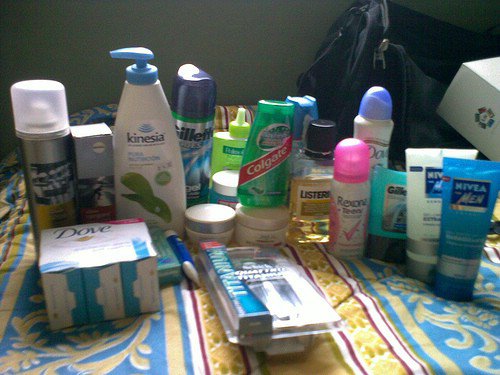 Photo Credit: Luis López Silva
Many people experience the problem of dandruff and it can be extremely frustrating when trying to get rid off it. Nivea is worth a try because they offer a range of anti-dandruff shampoo that is aimed at various forms, so the chances are that it may just help you.
---
4

American Crew Hair Recovery Shampoo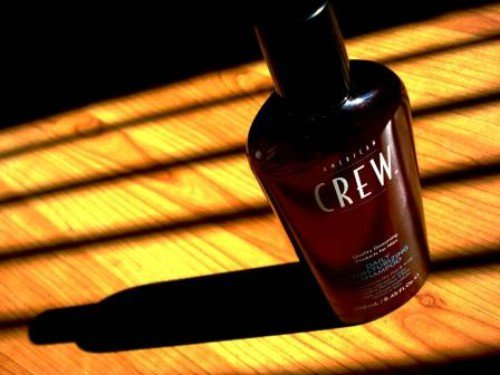 Photo Credit: digitalEnvironmentalist
This shampoo is one of the favourites for men that are starting to loose their hair, as it tries to delay the process slightly. The good thing about American Crew is that it is very reasonably priced for the size of the bottle and the quality.
---
3

Old Spice Shampoo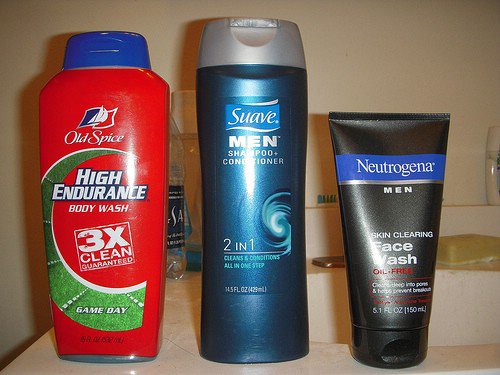 Photo Credit: emacr0
Now Old Spice has been around for much longer than I have, it was established back in the 1930s and the brand has maintained popularity since then. Often you will find that this product is a mixture of shampoo and body wash, which guys seem to love the smell of.
2

L'Oreal, Especially if You Feel That Your Hair is Thinning
Photo Credit: Bruna Almenara
L'Oreal has been around for a long time and it has received a lot of recognition for being a good shampoo both for men and women. The good thing with this product is that if you do feel that you are loosing your hair there are thickening products available. You may also be pleased to know that there are some scented options but you may wish to stick to the safe no scent one.
---
1

Gillette Shampoo

Gillette offers quite a range of shampoos all of which, in my opinion, have quite an inoffensive smell to them. Some of the range includes deep cleansing products and ones that help to thicken your hair. Also for guys that are suffering from dandruff it is worth trying the relevant shampoo and some even double up as body wash.

There you have 7 shampoos guys dig, remember that this list is not exclusive. You may find that there are many others available on the market but these ones can be used as a starting point.

Top Photo Credit: this is what I do
---
Comments
Popular
Related
Recent