COMMENT
Fall is definitely here, so it's time to update your look from those golden beach waves to something a little more autumn-appropriate. And why not? There are so many ways to achieve a gorgeous new look by simply updating your hair a bit…
1. Lowlights
If you're a fan of blonde highlights for summer, why not add some lowlights for fall? Go a few shades darker than your overall color, and just add a few bits to frame your pretty face.
2. Auburn
Celebrate and imitate the gorgeous fall colors by adding a little auburn to your tresses, either as highlights, or if you're bold enough, as an overall color.
3. Cut Wispy Bangs
If your hair is all one length, or if you have long bangs, try something new this fall by cutting wispy bangs. They're so pretty, and so on trend!
4. Try Loose Waves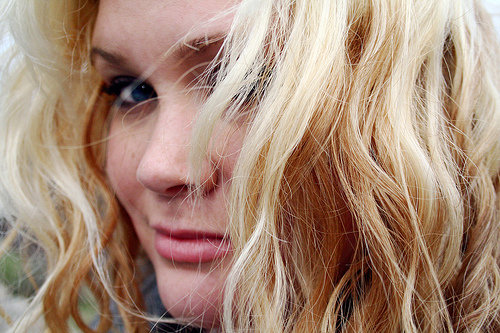 Gorgeous loose waves aren't just for the beach — they work just as well for autumn, too! When you get out of the shower, towel-dry your hair and twist it into a loose bun. A few hours later, take the pins out and finger-comb for loose, pretty waves.
5. Add Extensions
Even if you love your chic stacked bob, you probably miss your long hair every once in a while, especially when the fall weather turns chilly. Get your long hair back, temporarily, by adding extensions! Then, when you're ready, take them out, and enjoy your short do again… but be sure to invest in a few pretty scarves…
6. It's All about Accessories
All of my favorite shops have the prettiest fascinators and headbands right now, and I'm so excited! It's amazing what a simple accessory can do for an outfit and for your fall look. Buy a few and try a few!
7. Wear a Hat!
Hats are a simple, fun, stylish way to update your hair for fall… and they keep your ears warm… and can camouflage a bad hair day! Try on a few different styles to see which suits you best, and have fun with hats this fall!
See? There are so many gorgeous, simple ways to update your hair for fall! Which of these have you tried, and which do you like best? Please let me know!
30 Exciting Things That You Can do Once You Turn 18 🎂💃🎁 ...