Sure, we all have those days that would be perfect for wearing a paper bag over our head and feeling much better about ourselves. A bad hair day never made anyone feel like a model! But I've done the testing and researching and found 7 awesome hair products for you to try! You will be pleased with the results and throw away that paper bag for good!
---
1

Rainforest Radiance Detangling Spray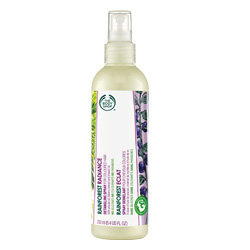 Price: $14.00 at thebodyshop-usa.com
Never worry again about painful tangles in your hair! This leave-in conditioner/detangler softens and adds gorgeous shine to your hair. Perfectly safe for color treated hair! Aloe vera moisturizes and protects your hair, too.
---
2

Rainforest Balance Shampoo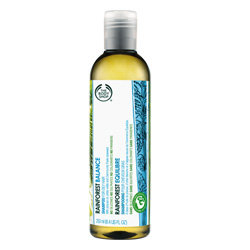 Price: $3.50-$14.00 at thebodyshop-usa.com
Perfect for nearly any type of hair, this shampoo is a balancing formula that will leave your hair looking clean and fresh and smelling as great as it looks! Seaweed and aloe vera help to clarify and moisturize your scalp and hair. You will be well pleased with the results!
3

Rainforest Shine Conditioner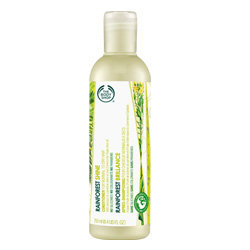 Price: $3.50-$14.00 at thebodyshop-usa.com
This conditioner is the perfect follow up to the Rainforest balancing shampoo. Introduce radiance and incredible shine to your hair and say goodbye to dry, limp hair. Your hair will be perky and full of life and oh-so-silky-soft when you use this yummy smelling conditioner.
---
4

Beeswax Texturizing Wax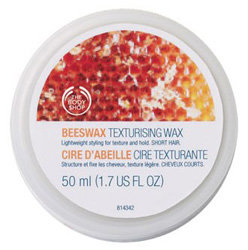 Price: $10.00 at thebodyshop-usa.com
Do you have a short, layered hairstyle? Add texture and definition with this lightweight styling wax! It gives the perfect, hip, and piecey look whether you're at school or hanging with friends at the mall. You will achieve best results if you warm the wax in your hands before applying it to your hair.
---
5

Macadamia Straightening Balm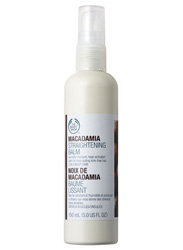 Price: $12.00 at thebodyshop-usa.com
Say goodbye to frizziness! With this straightening balm, your hair will be transformed into smooth, glossy locks! Your style will be super-chic and mega-sleek. Don't worry about humidity, this balm is humidity resistant! Apply before using any heated styling tools on your hair.
---
6

Cottonseed Curl Boost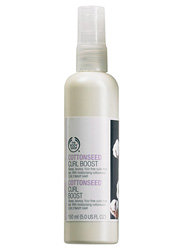 Price: $12.00 at thebodyshop-usa.com
If you long for gorgeously defined curls or soft, beachy waves, here is the product for you! This long-lasting, heat activated cream creates curls full of bounce. Your hair will be as peppy as you are! You will be surprised and pleased with the huge reduction in frizz this product offers.
---
7

Guarana Berry Volumizing Mousse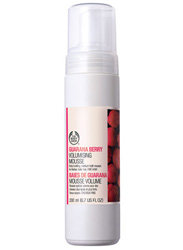 Price: $14.00 at thebodyshop-usa.com
Sick of thin, flat, lifeless hair? Transform your dull locks into a thick, luscious head of hair that will have your friends green with envy! This volumizing mousse does it all - it adds moisture and shine and offers control and definition. The lightweight formula won't weigh your hair down as many other mousse products tend to do.
So now that you know all about these awesome hair products, you won't need to worry about a bad hair day ever again! Toss out all your hats and wear your style with spirit! And don't forget to share all these awesome products with your girlfriends so they can look as pretty as you do! Do you have any other great hair products to share? Please let me know!
---
Popular
Related
Recent