When you have kids, finding places where they can eat for free is very helpful. The larger your family, the less likely it is that you can even afford to eat out. There's no sense in giving up the fun of enjoying a meal out together just because of cost. Below are 7 places kids eat free and the restrictions each one has for the free meals offered.
---
7

Applebees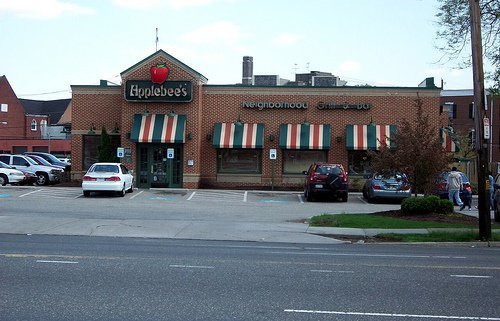 Photo Credit: Generic Brand Productions
Mondays are the days to hit the local Applebees with the fam. Unfortunately, if you have more than one kid and only one adult going to dinner, all the kids aren't free. The first kid gets a free meal and then each extra child costs a dollar. There has to be an adult present for each free kid's meal. So, if you have 5 kids, take along 5 adults. Kids have the choice of mac and cheese, cheeseburger, chicken fingers, or a grilled cheese sandwich for their meal.
6

Cici's Pizza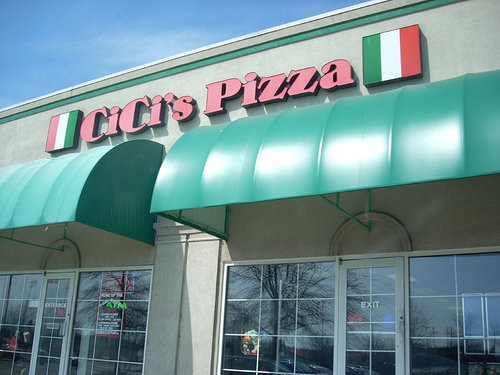 Photo Credit: RetailByRyan95
Kids get to eat for free everyday here, but only if they are 3 years old or younger. Sometimes there are certain nights during the week that Cici's pizza offers free meals to older kids. You'll have to check with your local Cici's. I think ours offers free pizza to kids on Tuesdays only. You really can't go wrong with pizza and free pizza night is the perfect time to schedule a party for your child and a couple of friends.
---
5

Denny's

Not all Denny's participate in the free meal for kids thing, but the ones that do offer free food between 4pm and 10pm. The day of the week will depend on the Denny's. Kids have to be 10 years old or younger to get free food and they have a pretty good selection for kids to choose from. There are the old standbys, such as grilled cheese, hot dogs, chicken nuggets, and cheeseburgers. Denny's also offers pizza or a dipper sampler as well. There is a limit of 2 free kids' entrees for each adult entrée that is purchased.
---
4

Captain D's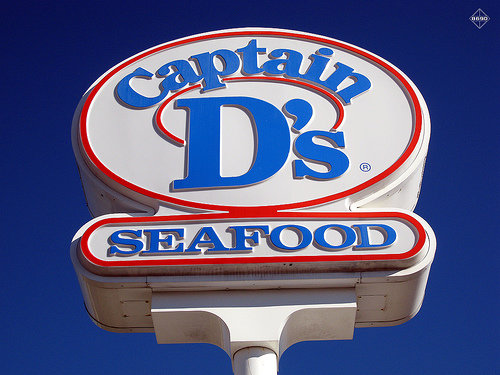 Photo Credit: Bravo Six Niner Delta
Thursdays are when kids get to eat free at Captain D's. This offer isn't valid at all locations, but all the towns I've been to have offered it. So, it seems to be a highly successful promotional thing. Wherever it is offered, two kids can eat for every adult entrée purchased. The kid's menu includes mac and cheese, fish, shrimp, or chicken.
---
3

IHOP

There aren't too many restaurants that allow kids 12 years old to eat for free. IHOP lets kids 12 and under eat free with each adult entrée. So, one kid meal for each adult meal purchased. The time frame is between 4pm and 8pm, but it's also offered every day. Drinks aren't included and not all IHOPs offer this free meal deal for kids. It's a good idea to check in advance with your local IHOP, just to make sure kids eat free. It's always a bit disappointing to get there and find out you have to pay for every meal.
2

Piccadilly

Monday through Saturday, kids 6 and under eat free at Piccadilly. Kid's meals consist of an entrée and two side dishes. The entrees include a choice of chicken, corn dogs, fish, hot pockets, or chicken tenders. Besides the two side dishes, there is also a choice of dessert. Kids can choose between a cupcake, pudding, or jell-o for dessert.
---
1

Golden Corral

Monday night is kids' night at Golden Corral. There is a limit of 2 kids' meals for each adult meal, which is pretty good. Kids can't be any older than 10 to get the free kid's meal. Kids that are 3 years old and younger get to eat free everyday. For the Monday night special, this is only good between the times of 5pm and 9pm. The great part about Golden Corral is that there are tons of food choices. Even the pickiest kid can find tons to eat. I like the fact that two kids can eat for a single adult meal. This makes the Golden Corral a perfect location to take your child and a friend for a free dinner.

Hopefully some of these 7 places kids eat free are located near you. I know not all cities have each of these restaurants and sometimes you have to travel for quite some time to even reach one. Do you have a favorite restaurant near you that offers free meals to kids? What you seem to eat at this restaurant more than any other?

Top Photo Credit: mooshee85
---
Comments
Popular
Related
Recent