Picnics are one of my favourite things about the Summer... they are a fantastic way to enjoy the outdoors, and there are some stunning areas to eat them in. You feel right back with nature, and it's a great way to enjoy fine food, good company and the sunshine! I do always wonder what to pack, though, so I've been researched picnic favourites, and these are the foods your picnic shouldn't be without!
---
1

Orzo Rice Pasta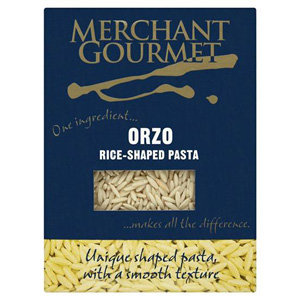 Price: $3 at merchant-gourmet.com
Orzo pasta is shaped like rice, and has a very light, nutty taste. It's really filling, and is the perfect alternative to sandwhiches... it tastes great thrown with a salad, and olive oil makes it taste amazing. It's easy to cook, and can be eaten hot or cold when cooked, so you can even prepare it in advance. Mmm.
---
2

Pate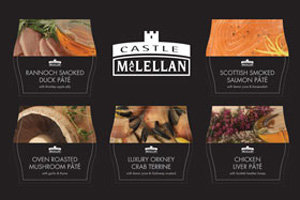 Price: $4 at castlemaclellan.co.uk
Pate is a great picnic food, it's simple and easy to take, and it seems so classy. There are so many different varieties, too! I love Scottish pate from Castle Maclellan, it always seems to taste so delicious and fresh... I always bring a few pots to let people pick a flavour!
3

Salad

Price: $5 at quickes.co.uk
Most adults enjoy salad, and it's a low calorie way to fill up if you aren't feeling full. I'm not a huge salad fan, but it always seems to get eaten at parties and picnics! Buy some fresh salad from a supermarket, and keep it in its sealed bag to ensure freshness. Then add some goat's cheese, like the gorgeous hard cheese from Quickes. It'll taste gorgeous!
---
4

Hummus

Price: $2 at waitrosedeliver.com
Hummus is another great food, as there is a flavour for everyone. It's also great for dipping carrot sticks or nachos into! My absolute favourite is piri piri hummus, that has a gorgeous paprika flavour... it's divine! You can buy it ready made from Waitrose, and it's always been a huge hit with my friends!
---
5

Smoked Salmon

Price: $9 at inishturkbeg.com
I love smoked salmon... it's such a classy food, but it's so tasty, and it seems to be universally liked too. This salmon is my favourite... it's marinated in whiskey, and tastes divine. I always get some from Selfridges before a picnic... I just serve with horseradish and cress, and keep it chilled. Delicious.
---
6

Berries

Price: $4 at waitrose.com
Berries make a refreshing snack or dessert, and you can pick a selection to please everyone, and use the left overs in a fruit salad! Strawberries are a firm favourite, and I also like to take raspberries and blackberries, but really, anything will do. Just keep them fresh and provide some cream, and you can be sure everyone will tuck in. Who doesn't love Summer berries?
---
7

Cupcakes

Price: $5 at hummingbirdbakery.com
Cupcakes make a great treat for anytime, but pretty decorated cupcakes are great for picnics! I love making my own, with colourful icing and sugarpaste decorations, but if you haven't got time, try ordering from the Hummingbird Bakery. The cakes are delicious, and there are so many styles to choose from! Just make sure you buy enough...

Once you've got these foods, add some drinks and maybe some sandwhiches and crisps, and you can be certain that everyone will be happy and well fed! I've been using this as my picnic planner all Summer, and I've had nothing but compliments on how great the foods taste together, and what a luxurious picnic it makes. Have I missed a key picnic food? Please let me know!

Top Photo Credit: SNS Photography
---
Popular
Related
Recent