I love a bowl of cereal in the morning, especially if it's a granola cereal. And nothing goes better in yogurt than the crunch of a tasty granola… and a handful of granola makes a great snack… since I'm such a huge fan of granola, I'm always on the lookout for a new one. If you're ready to try it, or are already a fan and just want something new, keep reading! Here's my list of 7 yummy granolas, some new, some old favorites!
---
1

Erin Baker's Fruit & Nut Granola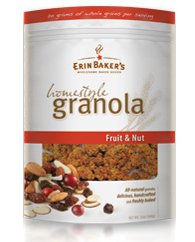 Price: $3.99 at bbcookies.com
This is one of my new favorites, and I love it because it's more soft than crunchy. But don't get me wrong — it's still great with milk as a cereal. This flavor contains so much goodness, like walnut halves, cranberries, coconut flakes, and raisins. Yum!
---
2

Randy's Granola so Very Cherry Granola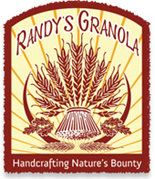 Price: $6.00 at randysgranola.com
Randy's Granola is another new favorite, and this flavor is the best! It's loaded with cherries, maple, and brown sugar. And it's all-natural, gluten-free, and vegan… and delicious!
Trendinig Stories
More Stories ...
3

Bear Naked Heavenly Chocolate Granola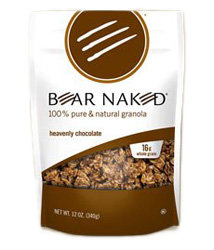 Price: $4.84 at bearnaked.com
This is an old favorite, and I buy it all the time. It's delicious, and satisfies m sweet tooth like nothing else. It's chock full of everything I love, like dark chocolate chips, oats, and honey…
---
4

Back to Nature Apple Blueberry Granola

Price: $4.39 at thenaturalstore.com
This is another old favorite standby. I love the fruit, and the way it holds up in milk or yogurt — nothing soggy here! If you're not a fan or blueberries, there are lots of other varieties to choose from, too…
---
5

Kashi GoLean Crunch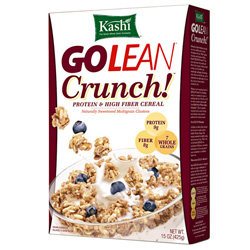 Price: $4.29 at kashistore.com
Kashi is a great granola because it's so widely available, you can buy it almost anywhere! It's also delicious and healthful, loaded with lots of fiber and even some protein, but without the bad stuff, like high fructose corn syrup.
---
6

Udi's Vanilla and Almond Granola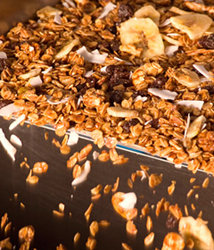 Price: $5.99 at udisgranola.com
I love the story behind Udi's Granola, using a grandmother's special recipe to inspire a whole range of granolas. My favorite is the Vanilla and Almond, which is sweet and rich, without being overpowering.
---
7

Cascadian Farm Cinnamon Raisin Granola Organic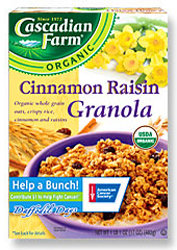 Price: $6.19 at maxvite.com
Organic, healthful, and delicious — what more could you ask for in a granola cereal? I love this one because it's made to stand up to milk without getting soggy. It's also made without artificial anything, and with foods not grown with pesticides.
Try one of these and see what you think… maybe you'll be a granola convert, too! Or maybe you already love the stuff? If so, which of these do you like best? Or is there another granola you love more? Please let me know, so I can try it, too!
---
Popular
Related
Recent