Now that cooler weather is only a few weeks away, it's time to pull out all those awesome socks and tights! Not only do they add warmth on chilly mornings, you can add a pop of design or color to all of your every day outfits. I've pulled out all my favorite photos and pictures to give you an idea of cute styles and color combinations to shoot for this fall.
1

Batik Style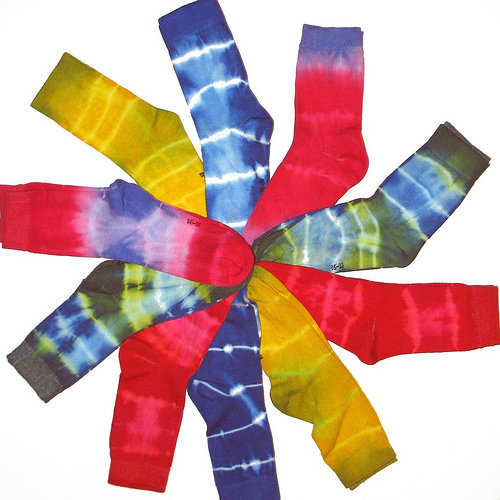 Photo Credit: Batikart
Otherwise known as tie-dye, these socks are as cute as can be. You can wear these with any jean material and t-shirt. Also, they are super-cute with loafers. Perfect for the weekend, or if you are still in school, wear them to your next football game.
2

Toe Socks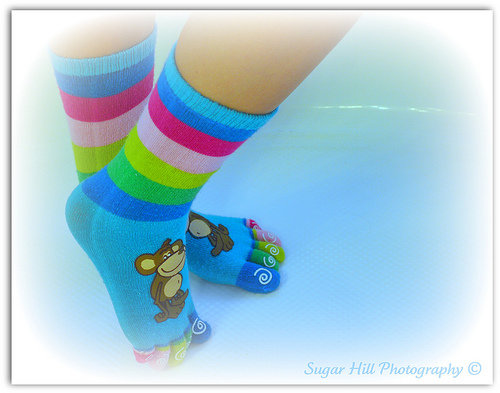 Photo Credit: ~ Wet Knee Photography ~
Back in my younger years, toe socks were all the rage! Everyone had to own a pair and everyone wore them. I had some because all my friends had them, but honestly, I know liked wearing them with shoes. But hey, to each his own, right?
3

Stripe Socks

If I were younger, I'd definitely wear this outfit. I love the red striped socks with the black and white pattern skirt. Another optionmight be hot pink stripes, or lime green. What do you think?
4

Polka Dots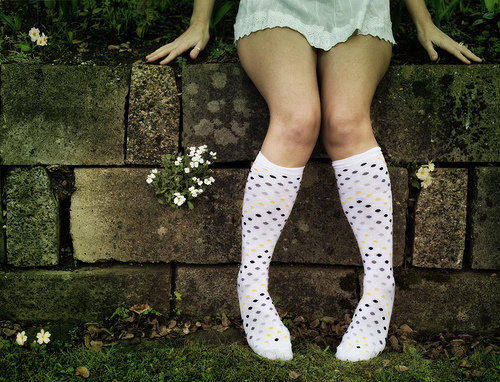 Photo Credit: sosij
I am really not a huge fan of itty- bitty polka dots, but it works on these socks. You could pull it off with a solid top as long as the colors matched. I have to admit, this looks very girly, and feminine, don't you think?
5

Contrasting Color Match

My favorite color combinations are hot pink, black and white. So this outfit is totally adorable. I love the polka dot wellies and the stripe socks combo. Of course, I'm not for sure if I could pull off two different colors combinations of socks, but it is adorable on someone else.
6

Preppy Gone Crazy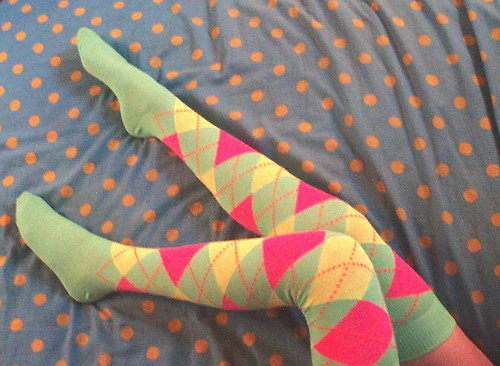 Photo Credit: ~Misty~
Bold colors that pop against each other and over the knee choices make this pair of socks something else! It would take a brave person to wear these, but I say if you've got the boldness to match the style, go for it!
7

Overly Cute

Please, if you want to be sweet, cute, and classy all rolled into one, try these socks out. White goes with any color, and these play it safe if you are not ready for the stripes and polka dots. You have to admit, these are really, really, cute, right?

Are socks on your list of must have fall accessories? Do you like bright, bold socks that show off your style? Okay, so which funky pair of socks or tights are you going to wear this week?

Top Photo Credit: Rockie Nolan