My little girl, Ariela likes to play video games on the PC, Gamecube, PS2, DS and Xbox 360. She also loves playing outside (with my full attention on her) and of course, watching television. I have to say, I have picked up on many of her favorite TV shows. I actually like some of them! Yeah, yeah, I know, they're childish, but they're fun to watch with your kids! When she's in school, I find myself turning on the TV listening to Spongebob while I do work. Okay, so below, I am going to give you 10 television shows for toddlers.
---
10

Dora the Explorer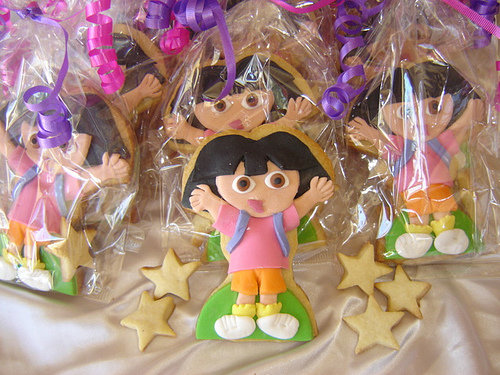 Photo Credit: The Whole Cake and Caboodle ( lisa )
Dora the Explorer is an interactive program that is good for toddlers. My daughter likes Boots the Monkey. Together, they face obstacles and solve problems. Each episode has a different dilemma and features a different character.
9

Hannah Montana

Who here likes to watch Hannah Montana? I think she's a good actress and singer. I actually like watching this show with my daughter. It's sad that her show is ending though…
---
8

Wizards of Waverly Place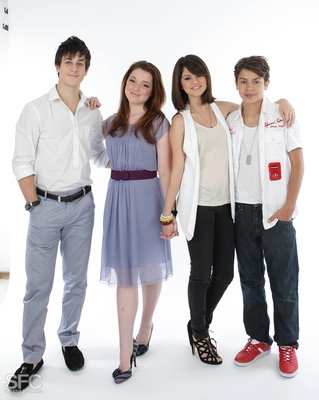 Photo Credit: glorypark
My daughter loves watching this show and this is actually one of the shows I like watching too. We all need a good dose of wizards in our life and with this, you never know what spell is going to be cast!
---
7

Curious George

There's the lovable monkey from those childhood storybooks I used to read! He has fifteen minute educational stories. Like George, toddlers love exploring, engineering and math. Who here doesn't like good old Curious George?
---
6

Go, Diego, Go!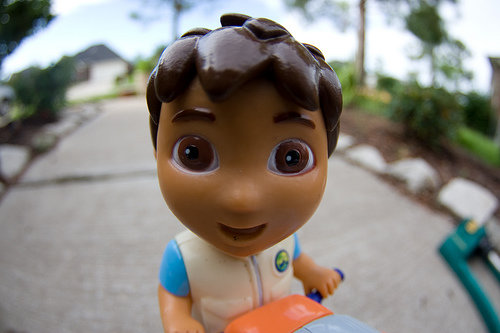 Photo Credit: .imelda
If you like Dora, then you will like her cousin, Diego. He is an eight year old animal rescuer. He has a trusty field journal, talking camera and computer. With each episode, he offers new lessons for the children.
---
5

True Jackson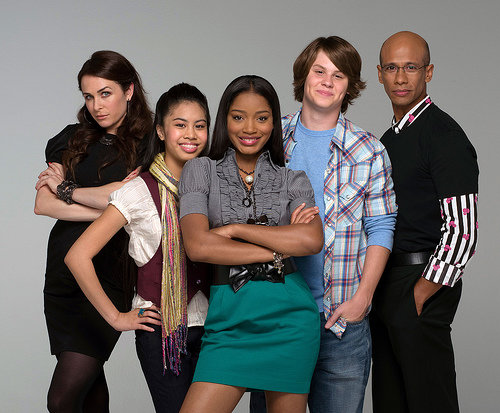 Photo Credit: dlawrencedesigns
This is another show that I like watching with my daughter. True Jackson always seems to have something on her agenda that is going wrong and she is trying to cover up. This episode is definitely fun to watch.
---
4

Penguins of Madagascar

Those old penguins of Madagascar is back in action. Toddlers love watching them and seeing just how sneaky they can be. I will admit that they are fun to watch even for adults!
---
3

Spongebob

Who could forget about the yellow sponge who runs around? I know, if you're a squid, then you wish you could forget him! He is always on the television! Every time I turn around!
---
2

The Fairly OddParents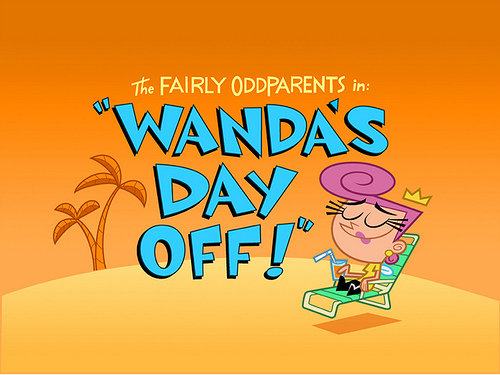 Photo Credit: Fred Seibert
Instead of "God Parents," it is "OddParents" because that is exactly what they are. Why are they so odd? They are so odd, because they have magical powers to make anything happen! They are fairies!
---
1

ICarly
Photo Credit: sunshine_luvnickj
I could not forget to put iCarly on here! Carly and Sam together will make you laugh. My daughter and I enjoy watching this. If only they were really hosting a show on the Internet! I bet they would get a lot of viewers!
There you have the top 10 television shows for toddlers. Out of all of these shows, I think Spongebob, Hannah Montana, Wizards of Waverly Place, True Jackson and iCarly are my favorite. Which one does your toddler like watching?
Top Photo Credit: MikeWebkist
---
Popular
Related
Recent