I love video games and computer games, although sense becoming virtually connected with my computer, I really only take the time to play the latter. I'm not talking about games like MidEvil, Trauma, or even WoW, although those are all great games. There are sites I like, iWin and BigFishGames and places like that, where I discovered a whole new world of time management type games, and I'm just sharing my favorites! Here are 7 great girly computer games...
1

JoJo's Fashion Show

This is my ultimate favorite. There are three games now, and I hope that there's at least one more coming. Basically, you play as a fashion designer and get to send models down the runway after choosing outfits that fit a certain genre or style: regional and cultural fashions, Goth, NYC Street, and in the second and third games, you get to dress male models as well.
2

Wedding Dash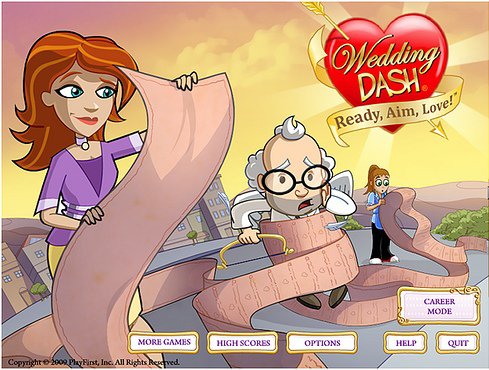 Photo Credit: chris2085
This is a franchise of games as well, and they are all awesome. You get to play wedding planner, and since that's one of my top 25 fantasy careers, it really appeals to me. All of the games are fun, but naturally they progress and evolve to contain new features and choices.
3

Cooking Academy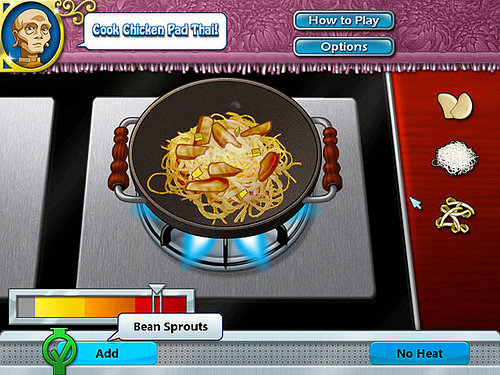 Photo Credit: hiddenobjectgames
Cooking Academy and its sequel can actually be played entirely for free, from start to finish, by some sites, as long as you don't mind taking intermissions for ads. Being a chef is also on my top 25 list, and the fact that this game, which is basically a clone of Cooking Mama, lets you chop, mix, and bake, I'm down.
4

Cake Mania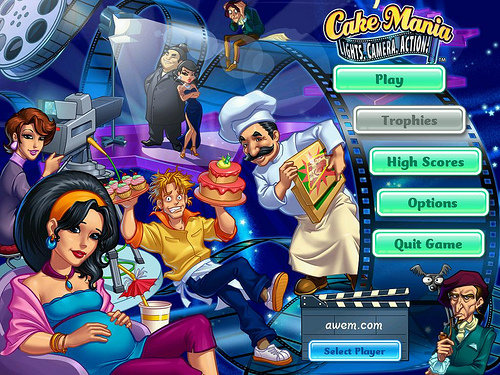 Photo Credit: GamesPlayer
This is another of my top favorite games, and there are lots of sequels to this one. Because -- yep -- being a baker, making cakes and candies, and learning how to be the greatest pastry chef ever is way, way up on my top 25 list, this game is a big, big draw for me. Being able to bake and decorate your own cakes, what could be better?
5

Diner Dash

Another big franchise series, Diner Dash is like waitress fantasy game, because you actually always get tips! Unless you take too long, of course, but then, this is a time management game. Not my top most favorite, but definitely fun, this game takes a keen eye and quick thinking.
6

Cooking Dash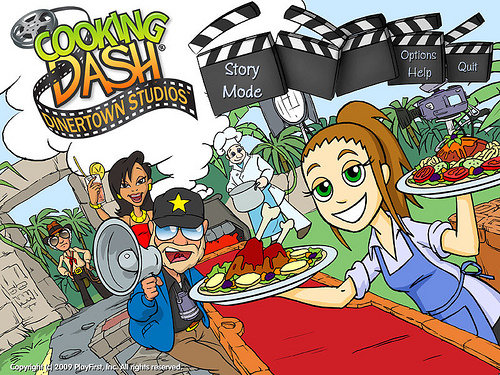 Photo Credit: leanny&
Rather like Diner Dash, with the same main character, these games let you cook rather than serve. You don't get to put the ingredients together quite as you do in other cooking games, but it's still a whole lot of fun.
7

Hotel Dash

This game also has the same main character seen in Diner Dash and Cooking Dash -- and the main protagonist from Wedding Dash plays as well. Getting to take care of diva hotel guests, cleaning up messes, and taking care of requests is more fun that you might imagine.
8

Alice Greenfingers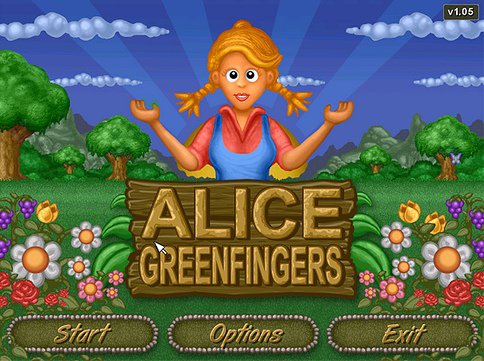 Photo Credit: chris2085
Both the original and the sequel are tons of fun. In these games, you get to make your own garden, sell your produce, and update your farm with the proceeds. Sort of like Farmville on Facebook, you can lose yourself for hours just tending the tomatoes.
9

Fiona Finch and the Finest Flowers

Just as the name suggests, this game is all about growing gorgeous flowers and selling them to profit the business. You actually get to create your own hybrids as well, in addition to making sure the customer is always happy.
10

Home Sweet Home

This game, its sequel, and its Holiday edition are some of the most fun games I have ever played. You get to be an interior decorator, and the game play is incredibly in depth. This is all you, putting together rooms that look good and trying to make the clients happy.

With so many fun online games to play, it's a wonder I ever get any REAL-LIFE cooking or baking (or anything else!) done. Which of these games have hooked you? Or is there another computer game you love?