Men's Health magazine recently released their list of who
they think are the sexiest women of all time and while I don't agree with their
list 100%, I'm curious to see how their picks stack up to yours! We all have
our girl crushes and I think it's always fun to see how men and women view sexy
differently. There are some celebrities who are universally appealing and
others who men and women find sexy for different reasons. Let's get right into
the list of the sexiest women of all time and see if you agree!
---
11

Sharon Stone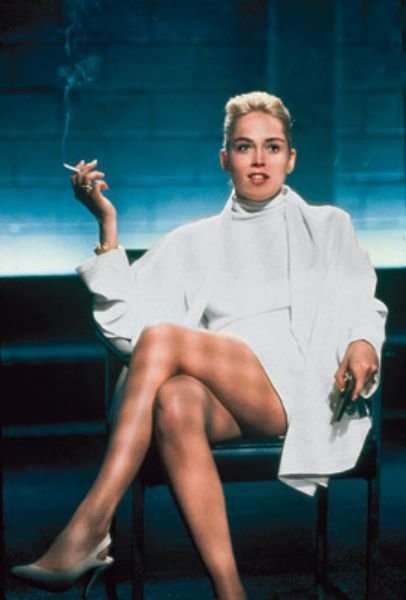 Sharon Stone definitely gets my vote as one of the sexiest women
of all time. She's a former pageant girl turned model turned actress who's much
more than just a pretty face. She's most well known for her super sexy role in
Basic Instinct, but she's done a ton of great films including Total Recall and
Casino. The award-winning actress and philanthropist is 55 years old and is as stunning
as ever.
10

Angelina Jolie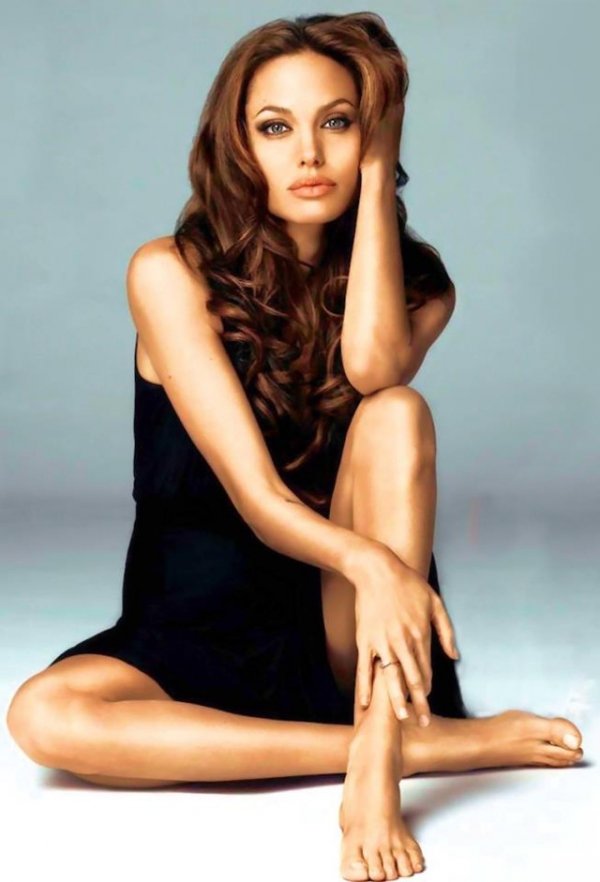 When you think of sexy women, Angelina Jolie is bound to be
somewhere on the list. Hate her or love her, she's a major babe who makes
motherhood, acting and international philanthropy look glam and easy. She's got
legs for days, beautiful facial features and lips that just don't wanna quit. The
38-year old is also a screenwriter, author and film director so she's got
brains and beauty!
---
9

Jane Fonda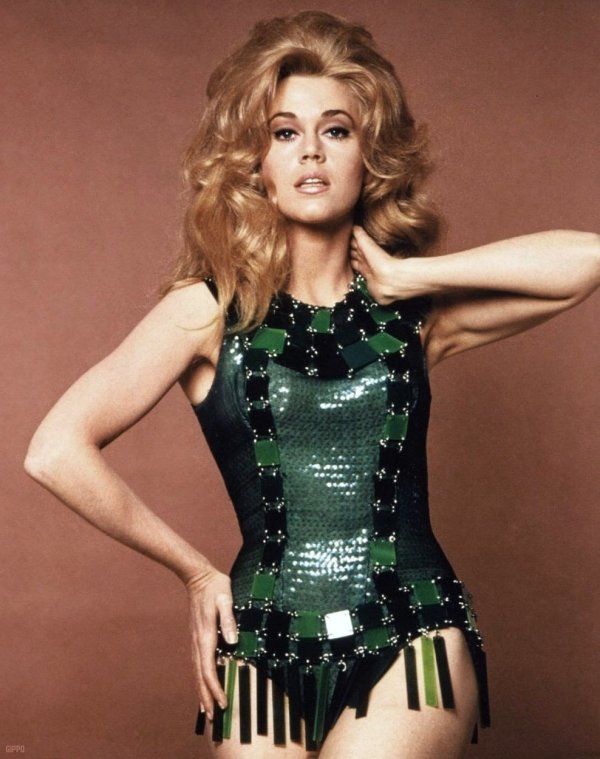 Aside from being beautiful, Jane Fonda really is the Jane of
all trades. Fonda is an actress, fitness guru, political activist, writer and
model. At 76 years old, she's one of the older beauties of the sexy women on
this list, but that doesn't mean she doesn't give the younger gals a run for
their money! Fonda was on fire in films like Barbarella and Klute and remains
one of the most beautiful women in Hollywood today.
---
8

Pamela Anderson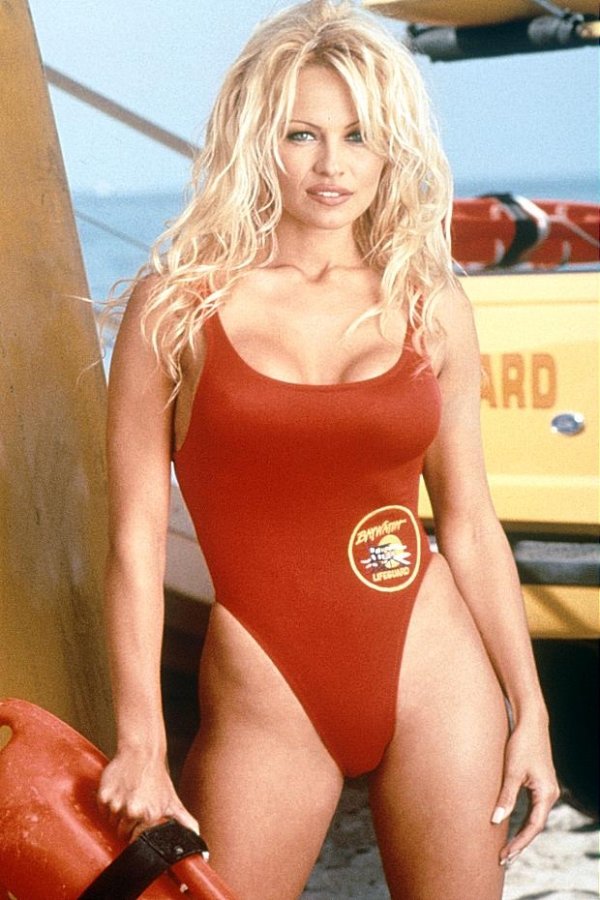 Canadian-born beauty Pamela Anderson splashed onto our TV
screens in the 1990s and we've been in love ever since. Anderson, who is most
famously known for her role on Baywatch as C.J. Parker and perhaps her racy sex
tape with former husband Tommy Lee, is a former Playboy centerfold and staunch animal
rights activist. Anderson was a major sex symbol in the 90s and at 46 years old
continues to charm men around the world.
---
7

Bettie Page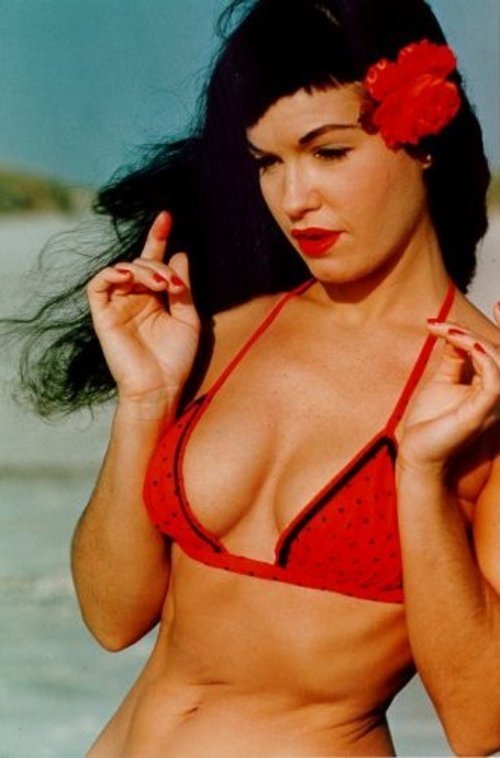 Bettie Page was THE pinup queen of the 1950s and continues to
inspire women with her inimitable beauty everywhere. Her dark hair, blue eyes
and bangs are instantly recognized and anytime you hear the name Bettie Page,
you instantly think of a sexy rockabilly chick. Page was one of the first
Playboy playmates, an icon in erotic photography and won many awards including "Miss
Pinup Girl of the World."
---
6

Ursula Andress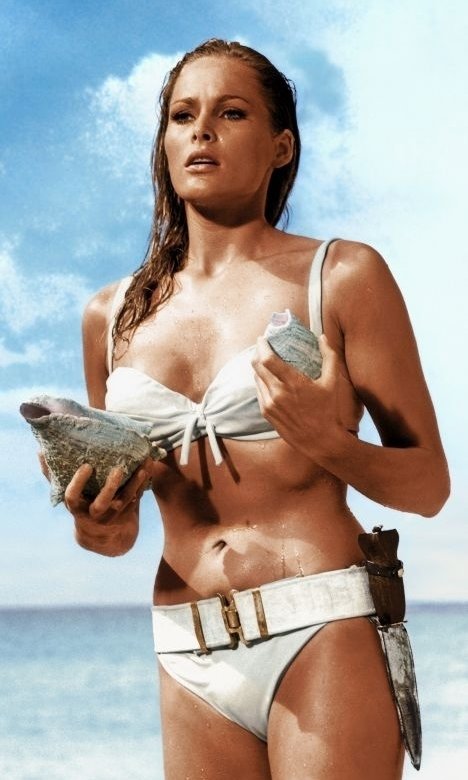 Bond girls are always alluring and Ursula Andress is no exception.
As Honey Rider in Dr. No, the very first James Bond film, Andress captivated
audiences with the classic scene of her in a white bikini emerging from the Caribbean
Sea. She was then dubbed as the quintessential Bond girl with her luscious locks, sizzling hot body and sexy pout.
---
5

Madonna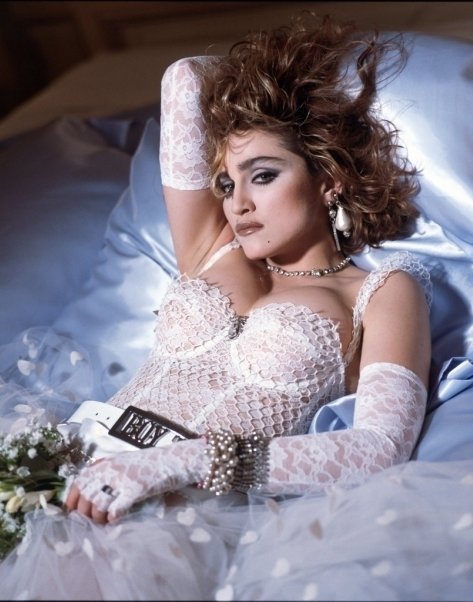 As a child of the 80s, Madge was the epitome of cool for me.
She spoke her mind, wore what she wanted and continually reinvented herself all
while looking incredibly sexy in the process. Although Madonna is older now,
she continues to exude confidence, beauty and vivaciousness in all that she
does. Did she not totally rock it at the 2012 Superbowl and this year's Grammy
Awards?!
---
4

Britney Spears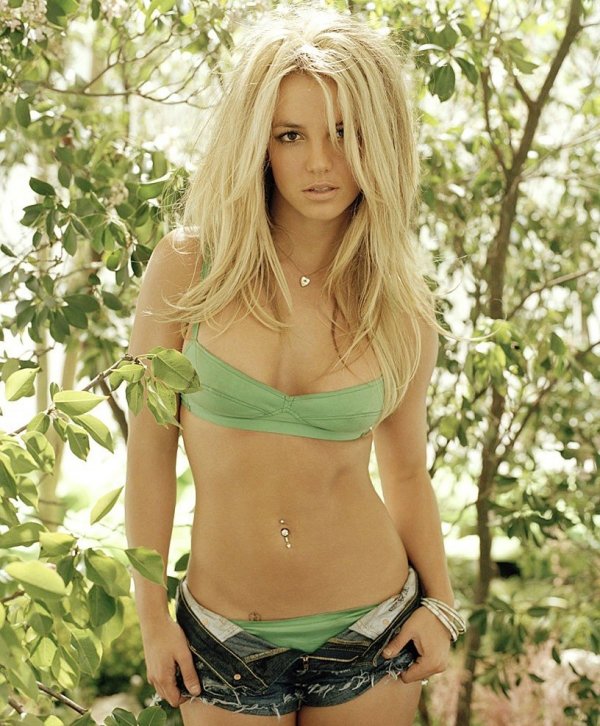 Although Britney has been in the biz since she was a child,
she bursted onto the pop music scene in the 90s and has been breaking hearts
and topping charts ever since. When Spears was starting out at 17 years old,
she had the perfect combination of cute and sexy. She then matured into a red-hot
woman with a banging body and a face to match. Although she went through some
very public and very tough times, she came back with a vengeance and now has
her own show in Las Vegas.
---
3

Marilyn Monroe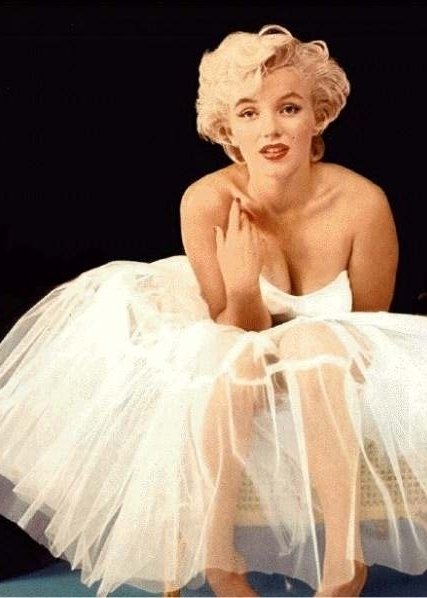 For many, Marilyn Monroe embodies all that is beautiful and
classy. I happen to agree. I think Marilyn Monroe was a fabulous actress and
aside from being gorgeous, she had curves for days! Even people who have never
seen a Marilyn Monroe movie will immediately recognize her photo, that's how
beautiful and memorable she is!
---
2

Raquel Welch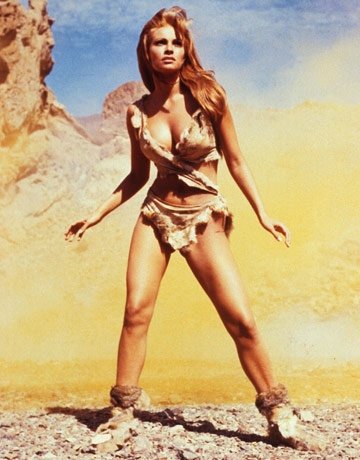 Raquel Welch is another classic beauty that will forever be
remembered as a sex symbol. Welch is an actress and the poster of her in a doe
skin bikini in One Million B.C. became a best seller and propelled her into
stardom. Even though she was quite the hot tamale in her heyday in the 60s, she
still remains one of the most beautiful women in the movie industry.
---
1

Jennifer Aniston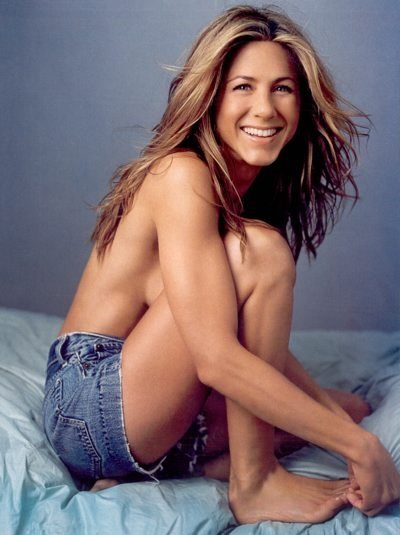 Last but not least, Men's Health Magazine's choice for the
sexiest woman of all time is Jennifer Aniston! She's funny, cute and sexy all
in one which brought Men's Health as well as many others to their knees. . Aniston charmed us as Rachel Green on Friends
and even started a huge hair trend with her layered, shag cut. At 44 years old,
Aniston is still just as funny and sexy as she was during her Rachel days, maybe even better!
Men's Health Magazine published a list of 100 Hottest Women of All Time and this was just the top 11 hotties. What did you think of this list, do you agree? I think it's very cool that they included women over the age of 30 since there are so many hot celebrities who are older and typically the younger celebs get all the attention. Who would be on your list of the
hottest women of all time?
Source: menshealth.com..
---
Comments
Popular
Related
Recent