I am a huge Disney fan and have been ever since I was a little girl. When I say "fan," I mean that my childhood bedroom spent a lot of time decorated floor to ceiling in The Little Mermaid, I spent a year listening to the soundtrack from Beauty and the Beast, I had all my favorite princesses in Barbie doll form, and I sang Disney theme songs in two separate talent shows -- "A Whole New World" from Aladdin and "Colors of the Wind" from Pocahontas. I know many of you are fans as well, so I hope you'll be as excited to see some amazing artwork and photo manipulation as I was.
Jirka Vinse Jonatan Väätäinen is an artist, design enthusiastic, and graphic arts student from Finland who has done some incredible interpretations of what Disney's princesses would look like if they were real. Take a look at some of the best!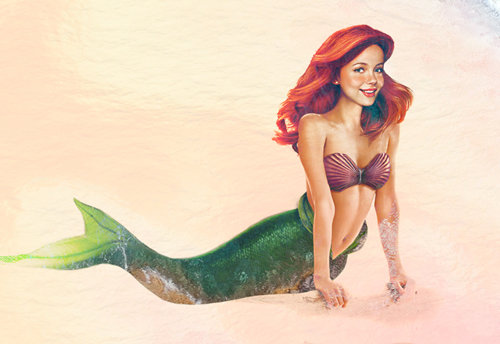 Speaking of Ariel, here's a stunning representation of what she would look like as a real girl. I especially love the fact that she does look 16. You can see the innocence in her face, right down to the slight bit of baby fat remaining in her cheeks!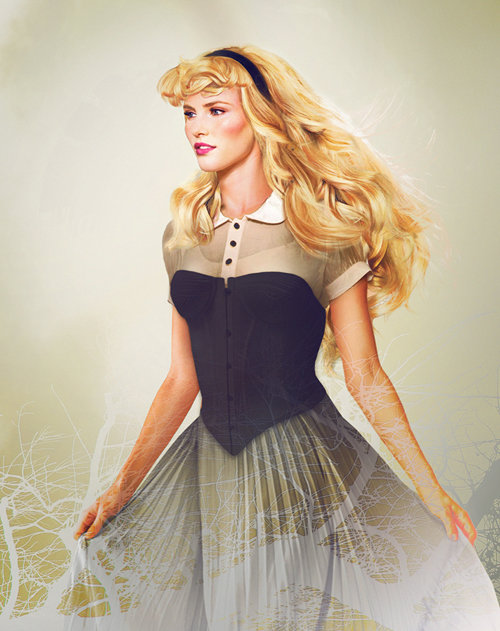 Princess Aurora from Sleeping Beauty.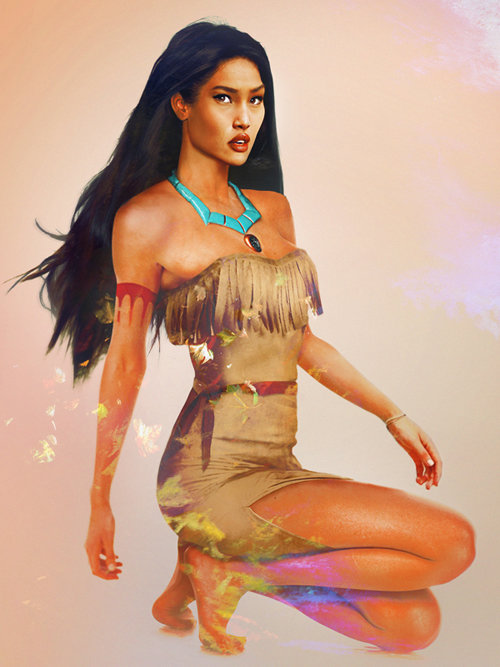 Pocahontas is a masterpiece -- her cheekbones and jawline are incredible!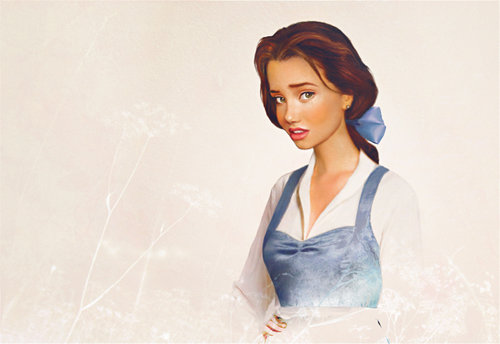 Beauty and the Beast is probably my favorite Disney cartoon, and Belle is one of my favorite princesses. The sadness in her eyes here is so poignant -- this manip is haunting.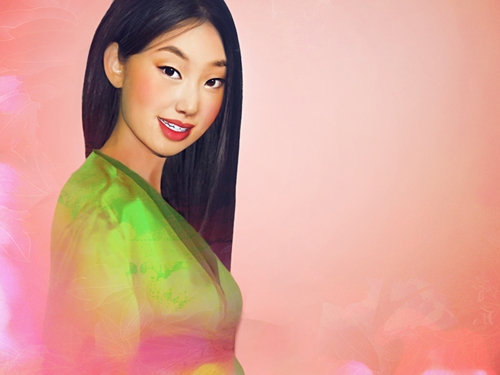 Mulan from Mulan with her signature smile.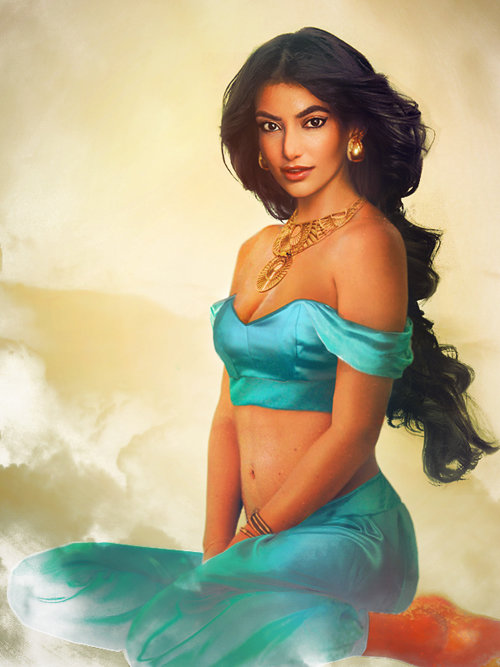 Aladdin is another of my favorite cartoons, and I've always thought Jasmine was gorgeous. This rendition of her is beautiful as well -- but is it just me, or does she look a little bit like Kim Kardashian?
I've officially fallen in love with Jirka's work. He's got amazing talent -- plus he can really tap into the magic inherent in so many Disney characters! Check out his blog for more photography and artwork, and be sure to go see his photo manipulations for some more Disney characters -- including a very popular villain! Do you think this is what Disney's most famous princesses would look like if they were real?