Hope you're working on your New Year's resolution because the time is getting short. So, while you're busy working on the ideas on how to improve yourself emotionally, mentally and spiritually, I've been busy making a list of items that could improve your overall presentation on that special evening when the old year changes into the new one. Provided that you love sparkles, of course. So hope you'll enjoy reading this list and do stay tuned even if you don't have a soft spot for blitz and glitz, because I promise there will be more interesting stuff to please different styles.
---
1

Sequined Heart Clutch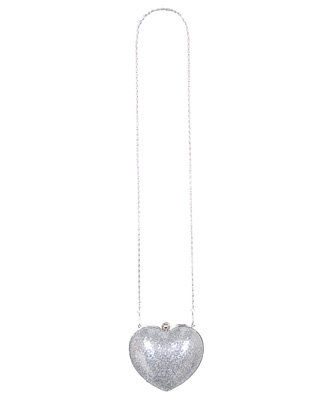 Price: $17.80 at forever21.com
Celebrities know a cute sequined clutch completes every red carpet outfit. You, of course, know, a small sequined clutch will be an ideal glam detail for New Year's Eve. But, what you don't know is that you'll get to use it a lot, even after New Year because this neutral color matches everything and fits every black tie event and every season. The materials may change but this shape will always remain stylish.
---
2

Sequin Glitz Fedora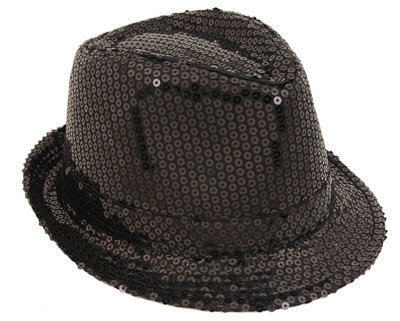 Price: $10.80 at forever21.com
Jeans lovers probably won't give up their favorite pair even for a New Year's Eve celebration. Well, here's a stylish, glitzy fedora to glam up the look for this evening and turn your ordinary fascination with jeans into an extraordinary fashion statement.
---
3

Sequined Pumps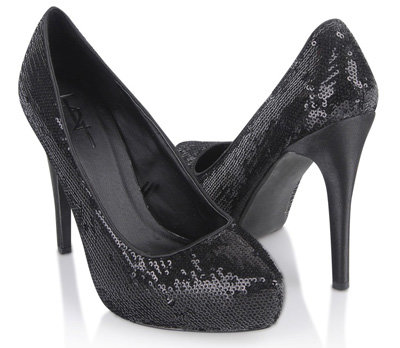 Price: $28.80 at forever21.com
If you can't go wrong with a little black dress, you definitely won't go wrong with sequined pumps! Pick these if you think your party look could use a bit of a festive glitz and have fun wearing your own Cinderella shoes. Don't worry, you'll get to use them later too. In fact, they will always be an ace up your sleeve and enable to you to shine even in the simplest of outfits.
---
4

Sequined Mini Skirt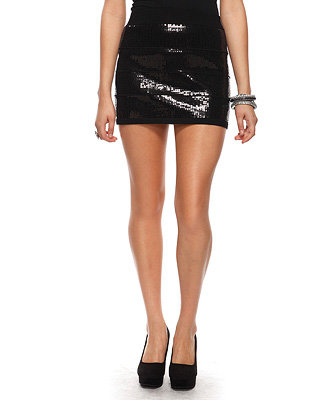 Price: $24.80 at forever21.com
Wear this if you're brave, young and have great legs. A mini skirt is an eye catcher on its own and sparkles are just the icing on the cake, the cherry on the top and a red cloth wiggled in front of the bull's eyes.
---
5

Glittery False Eyelashes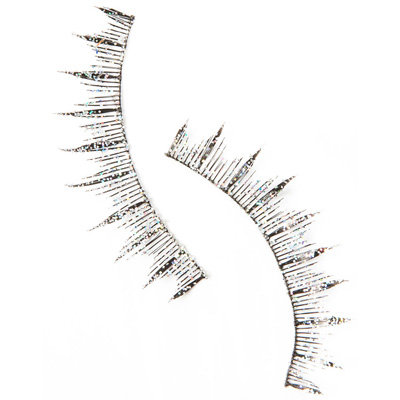 Price: $27.00 at barneys.com
You don't have to go against your style and force yourself to wear sequined clothes – there is a more subtle way to shine. Like sparkly false eyelashes, for example! New Year's Eve celebrations can get pretty fancy so doing something you don't normally do might not be a bad idea at all. These eyelashes are supposed to blend in and enhance your natural ones so nobody will be able to tell they are fake. Glitzy pieces are just a bonus…. Not that you'll need one with that dreamy eyes.
---
6

Silver Lipsy Watch
Price: $77.58 at asos.com
I love big watches and this silver, bangle style is absolutely perfect! Too flashy for daywear, that's for sure, but who says you can't have more than just want watch? After all, this one is the perfect combination of style and usefulness… a piece of jewelry that tells time! I'll feel free to quote Homer Simpson, "Woo-hoo!"
---
7

Rare Sequined Sweetheart Dress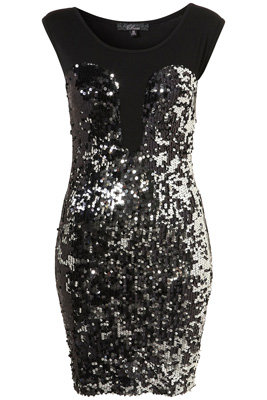 Price: $78.00 at us.topshop.com
Oh, la, la! This is one hot dress for one hot momma! I love it, I love it, I love it! Now one question for you – are you brave enough to wear it?
---
8

Sequined Cardigan
Price: $ 22.80 at forever21.com
But, hey, maybe you won't be party hopping for New Year's Eve. Maybe your plan is to stay at home with your family and friends and have an intimate celebration. Well, there's still a way to incorporate sequins into your look. How about this cardigan? Now this is a must have item for sure because you'll have like a gazillion chances to use it later on – dinners with business partners, family celebrations, coffee dates etc. Just think Sex and The City!
---
9

Golden Leotard by Rare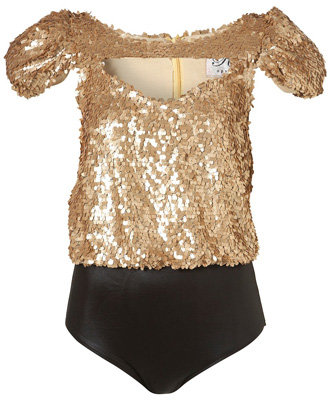 Price: $ 210.00 at us.topshop.com
Everything about it is gorgeous… except the price tag! I'm suggesting it anyways but simply as an idea so, the next time you go shopping, try to look for a similar, less expensive piece. I must warn you, though, wear this only if you like being the centre of attention because this amount of sparkle is enough to get you noticed during a complete blackout on a moonless night.
---
10

Rhinestone Encrusted Bobby Pins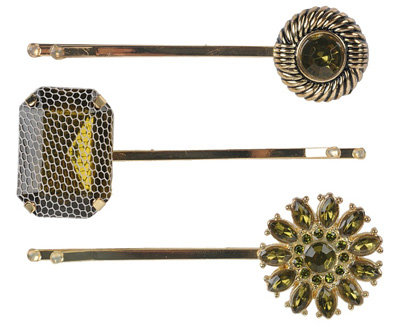 Price: $2.50 at forever21.com
These bobby pins wouldn't last 5 minutes in my house – it's full of magical leprechauns that steal all my hair bands and bobby pins. I'm not lying, I swear on my mom's fur coat! So, I'd probably buy a pack of 100 regular black bobby pins. However, I sincerely hope you don't have the same problem and that you could actually wear these and save them for next use. They are adorable, aren't they?
What are your plans for New Year's Eve? Do you go shopping for a new outfit every year or you just mix and match some cool pieces you already have? And what do you have to say about sparkles? I kind of see them as the theme of the evening.
More
Comments
Popular
Recent