I realized that I have been repeating my accessories quite a bit recently and considering spring is the time for bloom and all things new, I need to quickly replenish my accessories box. So, I went hunting like a good girl and found these gorgeous accessories from Emily Kate that I want...NOW.
1

Holly Olive Bag
Price: $83.00 at emilykateaccessories.com
I really think people don't give olive green as much a chance as they should. Look at this beautiful olive Hollie Bag by Imoshion and tell me you don't love it. With rows of gold square studs and beads down the front and back and a gorgeous gold chain strap, this bag is perfect for your everyday needs and for jazzing up an ordinary 'tee and jeans' look.
2

Victorian Bird Luxe Tote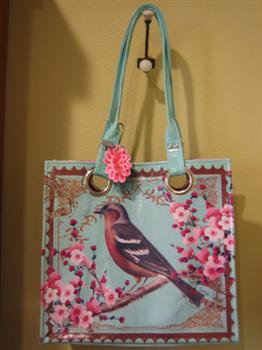 Price: $59.00 at emilykateaccessories.com
Ah. Pretty pretty! With the burst of pink and blue that makes the beautiful Victorian bird stand out even more, this tote is perfect for a day at the beach or for a stroll in your favorite summer dress.
3

White Stone Frog Ring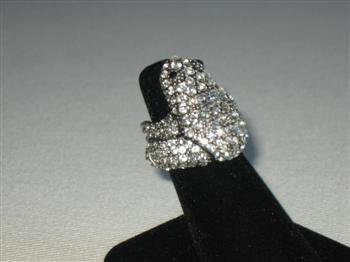 Price: $30.00 at emilykateaccessories.com
Unlike other frogs, this one goes bling bling instead of ribit ribit. Animal accessories are so in right now and this cutie is a definite must-have for club night! I bet he dazzles in the dark too.
4

Gold Wire Flower Bracelet
Price: $48.00 at emilykateaccessories.com
How can spring be complete without a floral accessory? This pretty flower bracelet by Nakamol consists of a gold wire which forms a row of flowers making it unique in both character and looks. It is adjustable at the back which means zero worry about whether it will fit.
5

Kensington Medium Zip Cosmetic Bag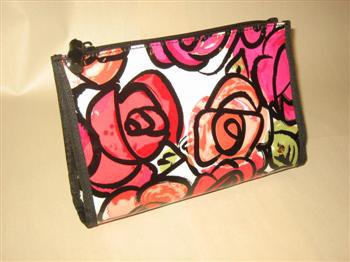 Price: $32.00 at emilykateaccessories.com
Let your makeup travel in style with this super fun cosmetic bag by Stephanie Johnson. I love the abstract roses and bright colors! This one is sure to make you smile every time you unpack on a trip!
6

Multi-Strand Glass and Pearl Necklace
Price: $84.00 at emilykateaccessories.com
Statement jewelry is huge right now (no pun intended!) and this necklace by Warehouse 10 is perfect for any statement making you might want to indulge in. Just remember not to over-accessorize when wearing this and your look will be fantastic!
7

Brass Rectangle Belt Buckle with Turquoise Chips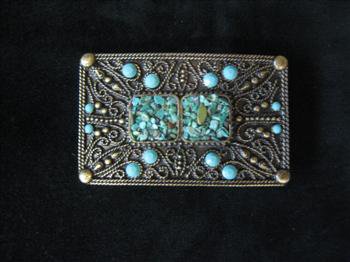 Price: $50.00 at emilykateaccessories.com
This antiqued brass rectangle belt buckle with a center medallion (that I adore!) with turquoise chips and crystals is certainly not what you'd call a regular belt buckle and that's what makes it so wonderful. Afterall, why should belt buckles be boring all the time?
8

Teardrop Gold Filigree Earrings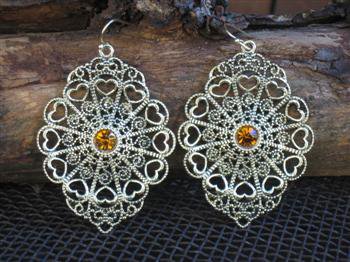 Price: $16.00 a emilykateaccessories.com
I love all things filigree! There's something about their pretty looks and delicate feel that makes me want to twirl like a little girl. Wear these teardrop filigree earrings with topaz stones with your favorite maxi dress and join me in my twirling :)
With these gorgeous Emily Kate accessories, I know that my spring closet is well on its way to a great makeover. Visit Emily Kate right now and I promise you, you will fall in love with their unique and chic style!