Headbands are super-hot right now, and even with my pixie cut, I can still manage to wear one, and wear it well… as long as it's skinny! So I'm always on the lookout for gorgeous skinny headbands, and this week, I found a slew of them I can't wait to buy! Here are 7 beautiful skinny headbands…
1

Trifecta Headband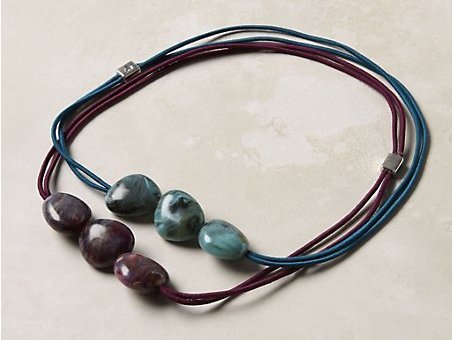 Price: $32.00 at anthropologie.com
Two slender bands of stretch elastic hold the perfect trio of styrene stones to top your tresses and hold them away from your pretty face. Each skinny headband comes with a contrasting partner, so you'll have endless choices — green and rust, blue and purple, or black and brown.
2

Quatrefoil Headband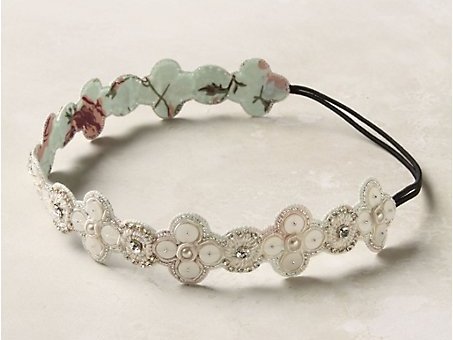 Price: $32.00 at anthropologie.com
How gorgeous! This skinny headband seems designed for a formal event, with gleaming glass beads and metal accents in a lush floral pattern. It's ideal for wearing to prom or even on your wedding day. Even the back of the headband of pretty, backed with a vintage-inspired floral print cotton.
3

Glittering Lozenge Headband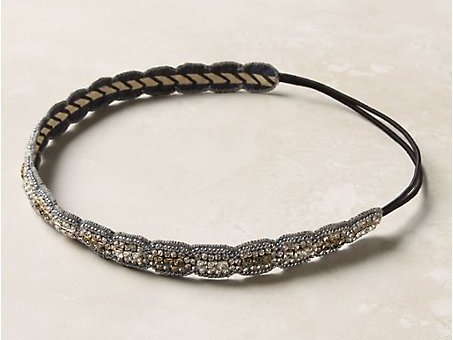 Price: $32.00 at anthropologie.com
This skinny headband features oodles of oblongs covered in glittering glass beads. It measures less than an inch across, but provides immeasurable chic to any of your spring or summer ensembles! Choose from cool silver or warm gold… or try both!
4

Rhinestone Headband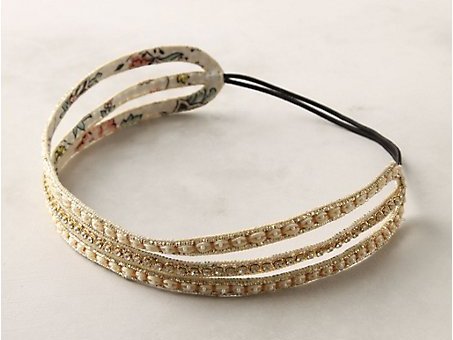 Price: $32.00 at anthropologie.com
This triple-strand of glittering rhinestones is three times as pretty as just a one-strand headband. Choose versatile cream or sophisticated navy, and wear to add a little extra sparkle and shine to a floral-print dress or just skinny jeans and a loose tee.
5

Sweet Treat Headband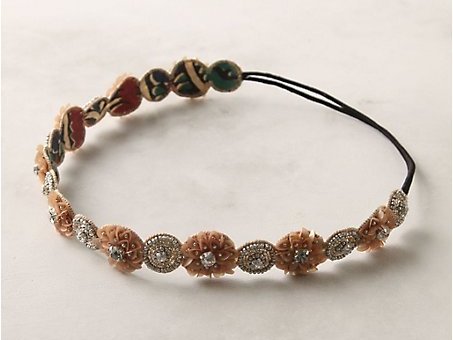 Price: $32.00 at anthropologie.com
My favorite sweet treats have nothing to do with ice cream or chocolate — they're the calorie-free, guilt-free flower and elliptical fancies atop this skinny headband. Each has a glittering rhinestone in the center, and an elastic at the back to hold it in place. Choose from coral or navy.
6

Triple Strand Headband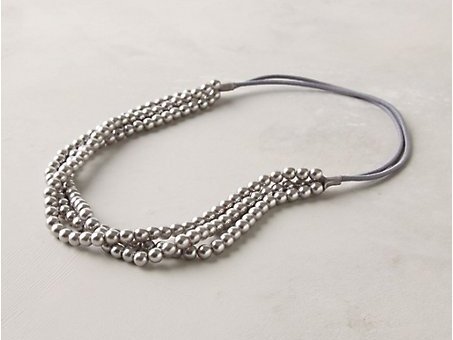 Price: $28.00 at anthropologie.com
I imagine Roman and Greek goddesses wore headbands like this, as they lounged and designed intrigues galore. It's a triple strand of luminous (though plastic) pearls, all twisted and strung together with elastic to top your tresses.
7

Mollusks Adrift Headband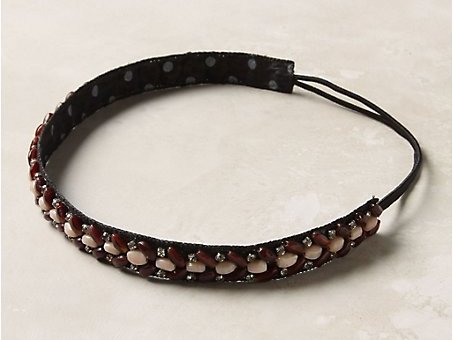 Price: $32.00 at anthropologie.com
Celebrate your love of the sea with this skinny headband, awash in tiny treasures that closely resemble seashells and stones tossed on shore by ocean waves. It comes in three shades — wine, turquoise, and moss. Gorgeous!
With so many gorgeous skinny headbands, in so many styles, I feel like I have an option for every day of the week! I especially adore the Sweet Treat headband… which of these headbands do you like best, and why? Do tell!