Until now, I have not forgotten the beautiful Elie Saab gown that Rachel McAdams wore to last year's Oscars. So today, I spent several hours admiring beautiful watercolor pieces sold in several stores. These may not be as stunning as the gown Rachel wore but they are still lovely.
---
1

Beneath the Windmills Skirt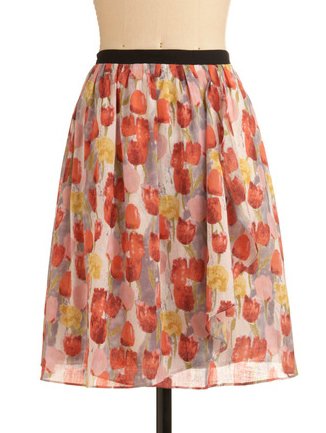 Price: $39.99 at modcloth
Oh, pretty skirt, please come home with me! There are three things I love about this skirt aside from the beautiful watercolor print tulips. One, the color is trendy this summer. Two, it's versatile and is easy to style. And three, it has pockets! Yes, I get excited about pockets.
---
2

Water Color Lessons Tank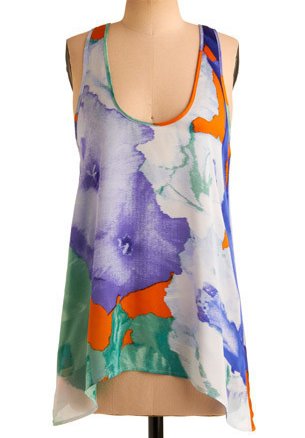 Price: $59.99 at modcloth
This reminds me of the watercolor lessons my boyfriend gave me two summers ago. We never moved beyond the single-color gradation point, though; we got busy with other things. Still, if we ever find time to play with watercolor again, I'll probably wear something similar to this top. It's very artist-chic, yes?
3

Shoreline Saunter Dress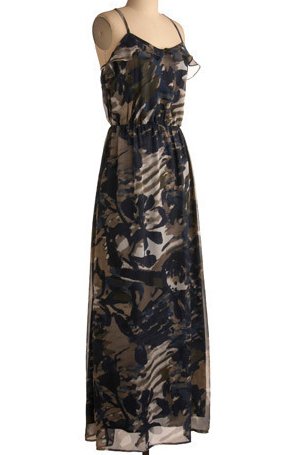 Price: $89.99 at modcloth
Not all beautiful watercolor pieces we have here are of light hues. You can still rock this gorgeous print using dark colors, as proven by this adorable maxi dress. This is an ideal dinner date dress for your beach holiday.
---
4

Kinetic Gaze One-Piece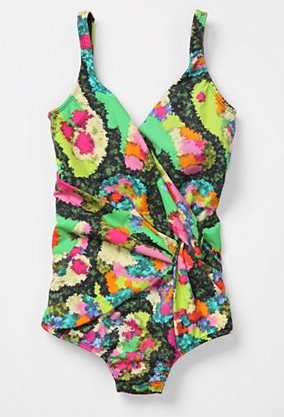 Price: $298 at anthropologie
One-piece swimwear are still big this season. And to add an artistic feel to your days at the beach, this twisty piece got you covered (or almost-covered). This almost looks like tie-dye, doesn't it? If you like that kind of print, too, this swimsuit got your name all over it.
---
5

Cropped Flax Blend Top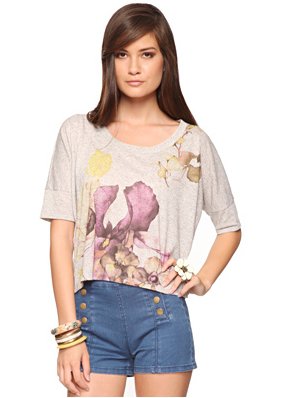 Price: $15.80 at forever21
From that almost $300 swimsuit, we move to much cheaper but still beautiful watercolor pieces. The first is this cropped top sold on Forever 21. Pair with skinnies and t-strap flats for that laid-back summer chic look.
---
6

Watercolor Flowers Sundress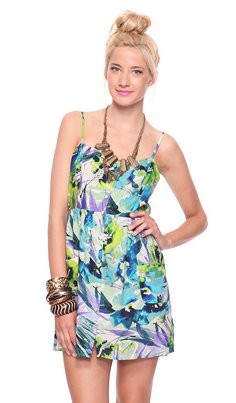 Price: $19.80 at forever21
Another cheap dress option with a lovely watercolor print. If the maxi dress above is not your cup of tea, this dress in blue/green is for you. And again, a detail that makes me love this dress even more is the pockets.
---
7

ASOS Swing Dress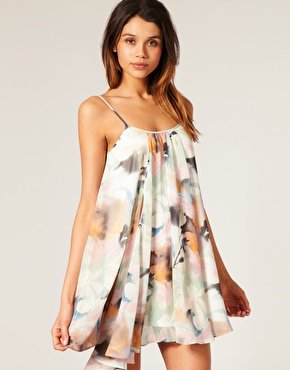 Price: $71.72 at asos
Oh so pretty! If this were a painting, I'd buy it in an instant. But wait, this dress is much cheaper than a painting, right? So I take that 2nd sentence back. I'll have this lovely dress instead, please.
Katherine
is cuuuute! it goes perfect for a petite figure....
---
8

G Star Watercolor Print Logo Vest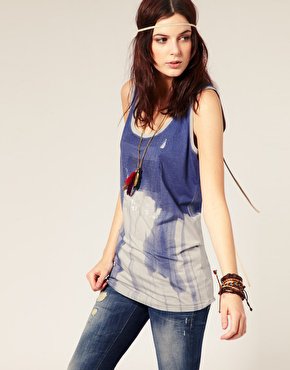 Price: $67.24 at asos
If you're thinking that the beautiful watercolor pieces we have here are only for girly girls, you have another think coming. I confess that on the girly-ness scale, my rate is most likely an 8. However, that does not mean that I do not find this simple but sweet watercolor top pretty.
---
9

Nicole Miller One Sleeve Hammered Silk Dress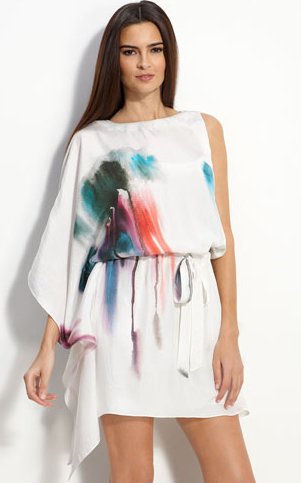 Price: $355 at nordstrom
Gorgeous! Expensive, yes, but this is a little white dress that stands out from the sea of boring LWDs out there. The drawstring waist is what made me love this dress. Aside from pockets, I like dresses with elastic waists, too.
---
10

Betsey Johnson "Ditan" Pump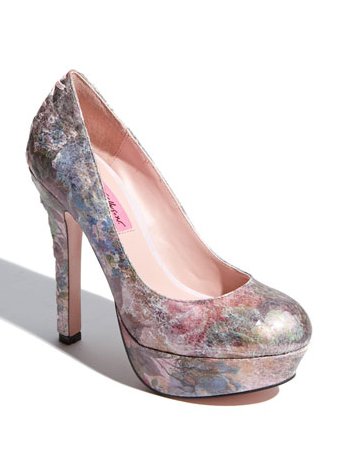 Price: $99.95 at nordstrom
Oh this is a work of art. It really is. I don't wear heels but yes, I'd buy a pair and display them like I would a painting. Look at the lace-up heel details (top photo)!
So are you ready to look like a million-dollar painting like Rachel McAdams at the 2010 Oscars? Start by picking one of these beautiful watercolor pieces.
---
Comments
Popular
Related
Recent