Sometimes, when you've just finished decorating a room, you find that it's missing… something… and you're not sure what. A toss pillow? A piece of wall art? Before you spend too much on adding too many new pieces, try a cute, kitschy lamp… you'll be surprised how much va-voom one can add to a room! Not sure what I mean? Keep reading! Here are 7 cute, kitschy lamps to consider.
---
1

Day to Night Solar-Powered Lanterns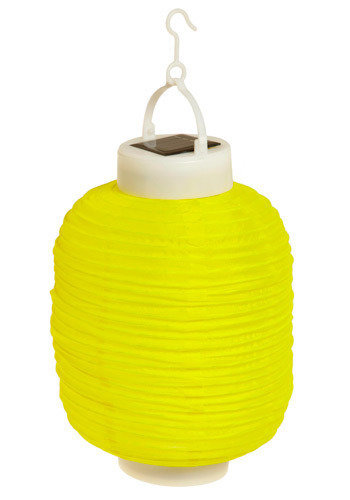 Price: $10.99 at modcloth.com
These retro-inspired lamps come in four fun, bright colors: pink, green, yellow, and white. Use them all in one color, or mix-and-match! They're solar-powered, so there's no fuss with batteries or plugs, and they can be used indoors or out (but you'll want to bring them inside when your summer party is over).
---
2

The Light Stuff Lamp

Price: $119.99 at modcloth.com
I can't say whether I like the grey and white chrysanthemum print or the long, lean silhouette of this plug-in lamp better, but I suppose it doesn't matter, since really I don't have to choose just one! In fact, I also adore the gold-hued background, and the silver and wood trim, too!
---
3

Shining Shiitake Lamp Set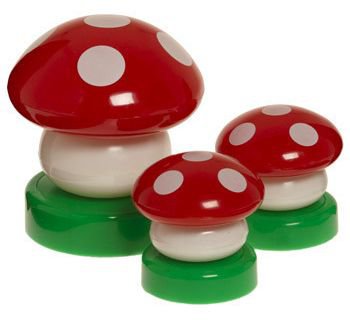 Price: $17.99 at modcloth.com
This trio of fun guys (get it? Fungis?) are sure to add cheer to any room! Add them together to a side table to make a reading space, or to a bookcase for a little extra glow. Use them together, or scatter them across a room… either way, they're adorable and oh-so-kitschy!
---
4

Laughing Willow Lamp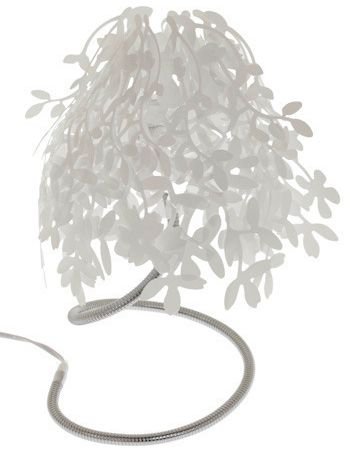 Price: $49.99 at modcloth.com
This pretty lamp is somewhat customizable, with a neck that's made to be bent to your whim. The faux flowers cascade to make a versatile shade, as well as adding a touch of girly-ness to even the most utilitarian décor.
---
5

Cham-plain Supernova Floor Lamp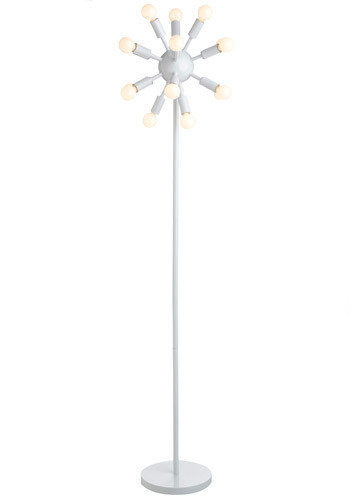 Price: $184.99 at modcloth.com
What a cool, kitschy floor lamp! Wands of light stick out from a ball, every which way, like the rays of the sun, adding light and whimsy to any room. Stand it behind a chair for extra reading light, or in the corner to provide some glow.
---
6

Talk of the Trails Lamp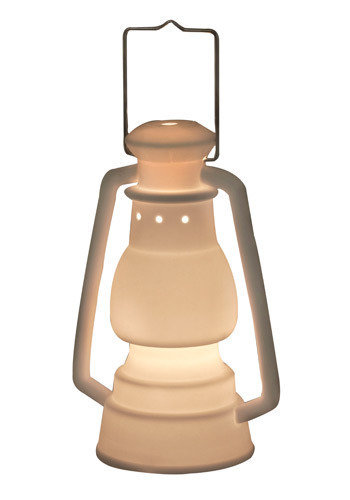 Price: $49.99 at modcloth.com
If you prefer a retro outdoorsy look, then perhaps this is the lamp for you, designed to look like a classic little Coleman kerosene lamp. This one's made of neutral ceramic, lit from within by a tiny bulb in the base. It measures almost a foot high, and takes a 40 watt "B" bulb or lower.
---
7

Nocturn-owl Lifestyle Lamp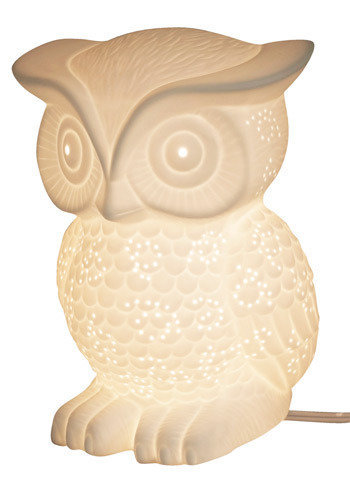 Price: $56.99 at modcloth.com
Since charming Mr. Owl is nocturnal, he would love to shine some light for your night-time reading. He's made of pale porcelain with clever cut-outs and a sweet little expression on his face. He measures 9 inches tall and provides illumination with a 40 watt "B" bulb or lower.
Aren't those lamps just too much? Imagine how much style they can add to a room. I especially adore the little owl… he's so cute! Which of these cute, kitschy lamps do you like best, and where would you use it?
Top image source: data.whicdn.com
More
Comments
Popular
Recent