For most girls, prom is still looming, ready to dazzle with drama and decadence at the end of this month or the beginning of next. While you likely have your dress ready and waiting in the closet (to be tried on and admired every single day!) and your shoes all picked out, the question of accessories may still remain. It's true that the dress makes the prom – but darlings, the accessories make the dress. In that spirit, here are but a few sensational prom accessories that can help make your look even more spectacular.
---
1

Tasha "Glitter" Embossed Metal Clutch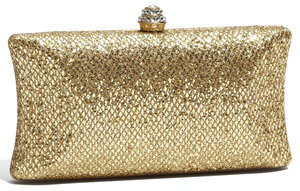 Price: $70.00 at shop.nordstrom.com
The problem of purses is pretty big during prom season, because obviously you can't take a big, whopping every day bag. A clutch like this makes a really sensational prom accessory, and here's the thing. You don't have to exactly match your dress with the bag you choose. If it complements the rest of your outfit, then feel free to jazz things up and make a statement with the clutch you choose.
---
2

Diva Lila Hat with Veil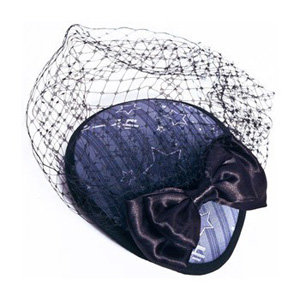 Price: $45.00 at shanalogic.com
With the vintage look creeping up in popularity this prom season, you're going to see a lot of hats. Frankly, a hat like this can make your look. I mean, just look at how saucy it is! Worn at a rakish angle with the veil pulled over one eye, you're going to make a splash. It's also incredibly unique, so if you want to be one of a kind, remember to consider an accessory that's off the beaten path.
---
3

ASOS Chain Detail Lace Cuff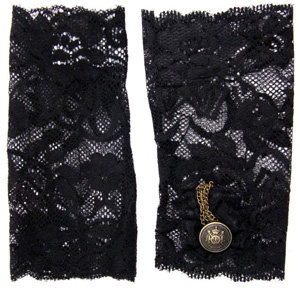 Price: $10.76 at us.asos.com
Gloves are a prom staple. They make sensational prom accessories, especially since so many of the dresses are strapless or sleeveless. The thing is, most of the girls you see are wearing very elegant, elbow length gloves in the famed opera styling. That's cool – they're gorgeous. But if you want an even more sensational look, if you want to be a little funky, then you might think about something like these instead. This particular pair is fashioned after the style Rihanna made famous.
---
4

Glint "Ruffle Bow" Frame Clutch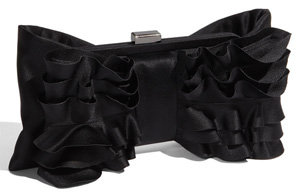 Price: $78.00 at shop.nordstrom.com
Back to the subject of clutches, you don't always need something bedazzled and glittering. Often, something a bit simpler will work just as well. If you don't want anything at all to detract from the magnificence of your dress, then an elegant, tasteful clutch like this will do just fine – and it will still carry everything you need to carry.
---
5

Annette Bangle Set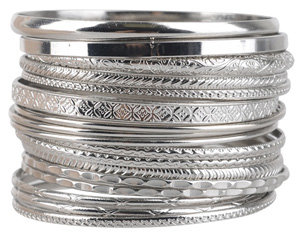 Price: $5.80 at forever21.com
Prom accessories do not always have to cost an arm and a leg to be pretty, as you see here. Furthermore, bangles are pretty much the height of prom night haute couture. If you want your date to hear you coming a mile away, then laddering some pretty bangle bracelets up your arm will definitely do the trick. Plus, you can keep the beat with the band!
---
6

Three-String Pearlescent Necklace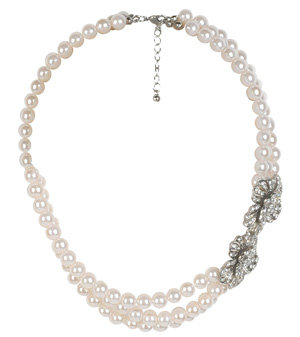 Price: $9.80 at forever21.com
I can't help it, I love pearls. I know they can be a little old fashioned, but a necklace like this, with those gorgeous flowers, have a touch of modernity that will make it an excellent addition to any outfit. If you're wearing black, especially, think about adding in some pearls. I don't think you'll be sorry.
---
7

Rhinestone Cluster Earrings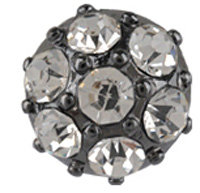 Price: $3.80 at forever21.com
Earrings are a must at prom – if you have pierced ears, of course. I know hoops and chandelier earrings are still incredibly fashionable, but for prom festivities, you want something a little smaller – with just as much sparkle. If you can afford the real thing, more power to you, but if not, don't worry. Rhinestones and cubic zirconias make for some really killer studs as well.
---
8

Oasis Bow & Pearl Trio Hair Slides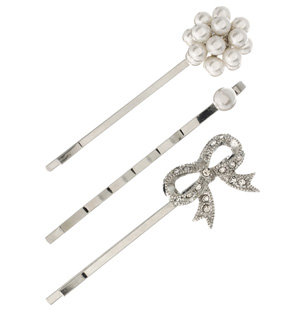 Price: $12.55 at us.asos.com
If you aren't the kind of girl who really wants to wear a hat, that's no problem – but you still can't forget the importance of sensational prom accessories for your hair. There are plenty out there, but I adore hair slides myself. These are elegant and dazzling both, and they're just the thing for keeping those pesky cowlicks in place. Besides that, you can pretty much just slide them in wherever you like for some extra oomph.
As you can see, there is literally no end to the sensational prom accessories you can find out there. It all depends on your taste, your dress, your mood, and your own personal style. I remember wearing a lovely onyx necklace along with a sweeping black, Audrey Hepburn style dress. What's the best thing you ever wore to prom?
Top image source: data.whicdn.com
More
Popular
Recent