15 Best Shampoos for Dry Hair ...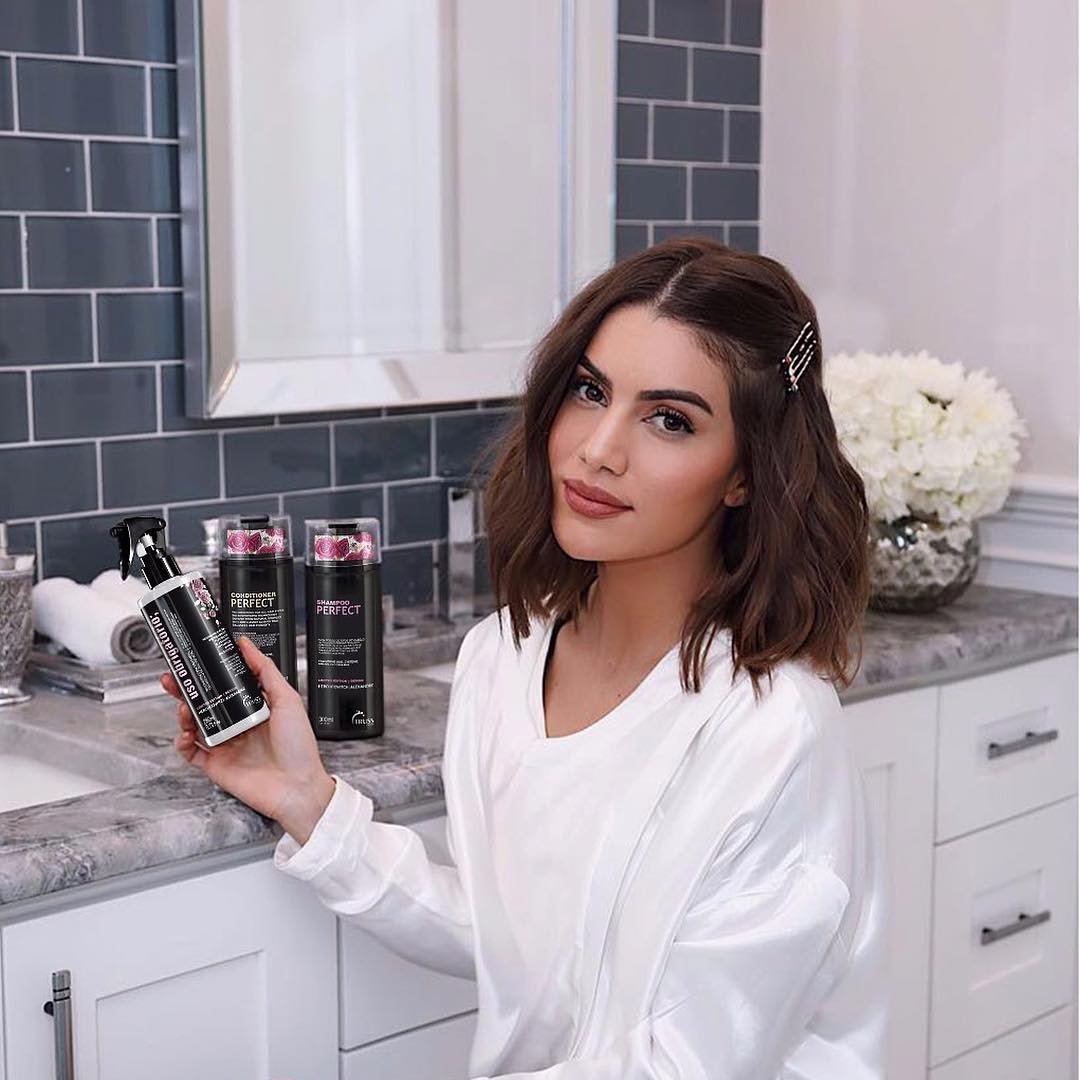 Do you have dry hair and you are looking for the right shampoo for it? I had the same problem as well and that is why I compiled this list of 10 best shampoos for dry hair. Originally, I used this list for myself, but I wanted to share it with everyone out there who is having the same problem as me. Why would you want to deal with dry hair, when you could do something about it?
1.

Matrix Biolage Shampoo
This has been botanically enriched and will bring that dry hair back to its silky like that you originally had. It is perfect for dry hair and I absolutely enjoy the smell of it. I view it as professional haircare, because that is just what it is. Have any of you tried this out?
This is an advanced cleaning shampoo that is perfect for stressed or sensitive scalps. It will soothe the scalp as it hydrates and cleanse your dry hair. It will leave it supple and tangle free. When I first used this on my dry hair, I was surprised at how well it worked.
When you use this shampoo for the first time, you are going to be kissing that dryness goodbye and saying hello to your healthy hair that you were naturally born with. It is great for unmanageable, frizzy, dried out hair. It is also great for color damaged hair as well as over blow-dried hair. The basic formula in it is wheat germ oil and orange blossom.
4.

Frederic Fekkai Shampoo
This is a luxurious shampoo that is made especially for ultra dry, unruly or thick hair. It is gentle on your hair with a coconut derived cleansing agent. It has Shea Butter in it, which hydrates the hair. I like it, because it leaves my hair supple, manageable and smooth.
5.

L'OCCITANE Aromachologie Shampoo
I found that this shampoo not only hydrates dry hair, but it smoothes and softens those capillary fibers. It has a natural complex of five oils. Those five ois include Geranium, Lavender, Angelica, Patchouli and Ylang-ylang. It also has wheat proteins that work together to repair, regenerate, soften and strengthen the hair. It is perfect for color treated hair. If you use a curling iron or blow dryer, then this is definitely for you.
6.

Oscar Blandi Pronto Dry Shampoo
If you are looking for a great styling products and an award winner, then you are looking right at it. This shampoo will help revive, refresh and recharge your scalp and hair. It is perfect to use between washing, if you are in a rush or for a hair crisis. This is dry shampoo, so you do not need to use water. It will help increase the volume and at the same time, remove the dirt from your hair.
7.

J. F. Lazartigue Shampoo
I like this shampoo, because it is great for color treated hair. It has been designed for very dry, color treated hair. It is rich with peptides and plant extracts. It will minimize static electricity in your hair and add volume. I also like how it helps preserve the color. After you wash your hair, you are definitely going to notice a difference.
8.

Kiehl's All Sport Everyday Shampoo
This is a gentle cleansing formula that is great for dry hair. This is a good shampoo to use if you wash your hair everyday and also, if you have dry hair. This is excellent for swimmers and individuals who perform other sports that are forced to wash their hair a lot.
This shampoo has been enriched with nourishing Almond milk extract, which is great for hydrating hair. This shampoo is perfect for dry hair. I especially like how it rinses out so easy in the shower and does not stick to the hair like some of the other shampoos I have used. It also helps detangle hair.
10.

Garnier Fructis Haircare Fortifying 2-in-1 Shampoo + Conditioner for Dry or Damaged Hair
This shampoo contains active fruit concentrate and you can get it right at your local department store. It has a good combination of ingredients that are naturally present in fruit. Those ingredients help give shine and strength to your hair.
11.

Moroccanoil Moisture Repair Shampoo
This is actually one of the top reader rated shampoos out there. It's one of the few shampoos that will not only leave your hair super soft and shiny, but it'll help control your frizz, no matter what the weather is like outside! It's the best shampoo for you if your have dry and frizzy hair!
12.

LUSH Godiva Solid Shampoo
While it might take some getting used to using a solid shampoo, LUSH has some of the best! Not only does this particular shampoo have a ton of moisturize to it, but it'll leave your hair completely beautiful no matter what condition it is in! It's also got one of the best scents out of any shampoo!
13.

Biolage Scalptherapie Normalizing Shampoo
If your hair is completely dry, completely brittle and is just all around lackluster, you need to take a look at this particular Biolage shampoo (different from the previous ly mentioned Biolage shampoo). It's a fantastic purifying shampoo that will leave your hair completely soft, totally manageable and in one of the best conditions ever!
14.

Pureology Nano Works Shampoo
While this might be a pricy shampoo, it is absolutely worth the price, as it'll keep your hair looking totally moisturized and really manageable. It's a product that will completely protect your color too, which is amazing!
15.

Paul Mitchell Shampoo One
Finally, the last shampoo that we're going to take a look at is Paul Mitchell! It's a shampoo that is completely free of silicones and doesn't strip anything out of your hair! It's also, super reasonably priced, for a salon shampoo, so you don't have to break the bank to really make sure your hair looks beautiful!
There are so many great shampoos that are made for dry hair and color treated hair. If you are having a problem with dry hair, then I recommend you using at least one of the shampoos off of my list. Speaking in that, have any of you tried out the shampoos from my list?
{{#comments_count}} Show Commnents ({{comments_count}}) {{/comments_count}}