The ladies behind this great fashion blog want to showcase being fashionable on a budget. I love their category on cheap but chic vintage finds. This blog will help you become a fun, fashionable female courtesy of a flea market!
---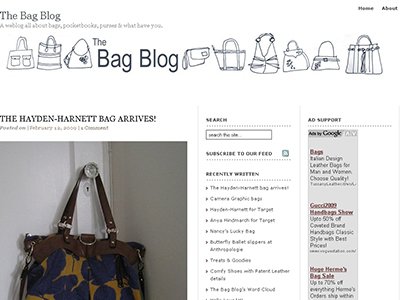 All women love bags and this blog is just pure heaven. This blog is great because not only does it feature wallet-breaking bags from top designers but also ones designed by independent artists.
---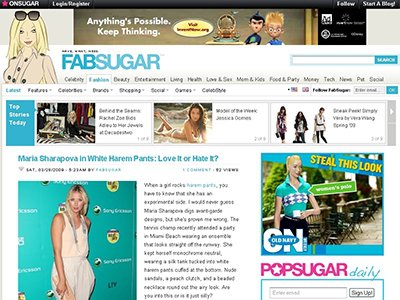 I love all blogs on the Sugar Network. Fabsugar is great because you will have firsthand information on what your favorite celebrities are wearing. The lady behind the blog (appropriately named Fab) also shares amazing deals on fashion finds, be they on eBay, online stores, and others.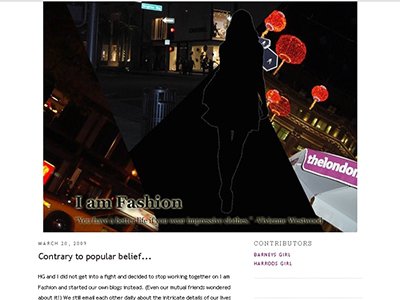 Isn't a great idea to get the blog's name from a Coco Chanel quote? Sadly, the blog has closed. But more than four years of fashion archives is enough to make this a fashion-blog-must-stalk.
---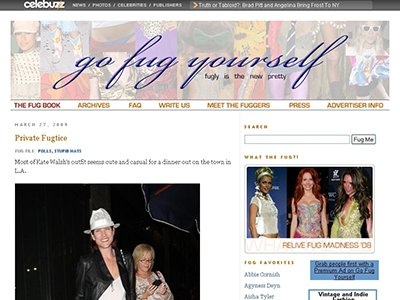 Fashion with an attitude but not the kind of attitude you'd love. This blog may feature what NOT to wear but I still love watching what atrocious items celebrities wear. We can all learn from their mistakes, anyway.
---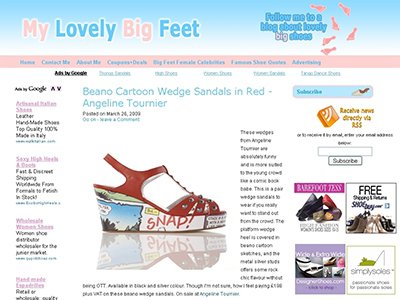 I have small feet so I feel for the lovely lady who started this blog. Her plight may be at the end of the spectrum but it really is hard to find shoes if you don't have an average-sized feet. Women with big feet, rejoice, because you have just found your saviour.
---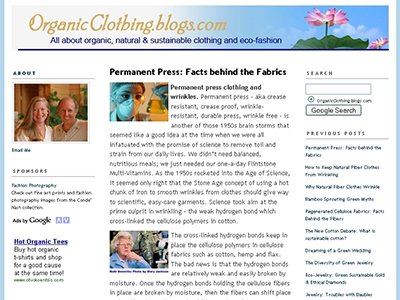 Green is in, for sure. This blog is fantastic because it is chock full of essential information on eco-fashion. I personally love their tips on taking care of your clothes.
---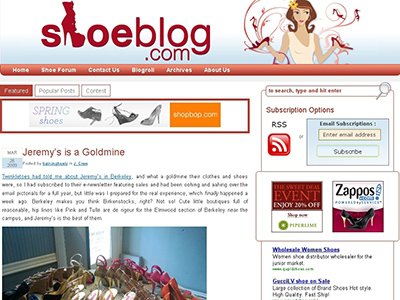 The ladies here are seriously addicted to shoes. I live vicariously through them because it is impossible for me to buy all great shoes in the world. Thankfully, the ladies here post photos and experiences on shoes and they are enough to keep me satisfied.
---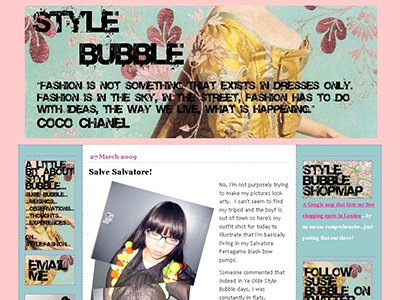 I love this girl's fresh outlook on fashion. Of course, the stories that go along her photos are just as interesting. If you don't watch it, you'll spend hours reading every post.
---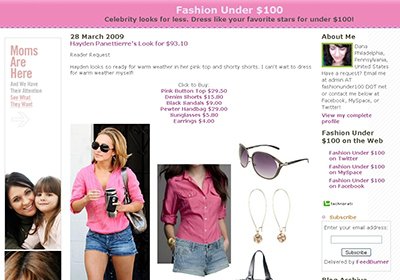 I have lost count of the instances when I saw what a favorite celebrity is wearing and wished that I could copy her style. Thankfully, I discovered this amazing blog. For under $100, you will be able to copy a favorite celebrity's style and no one will ever know the difference!
---
Comments
Popular
Related
Recent