Is there anything more thrilling than a roller coaster ride, or anything more fun than a water slide? On the other hand, I there anything worse than shelling out $30 per person for a disappointing day at a boring amusement park? No worries! Here's my list of the ten best amusement parks in the United States. Enjoy!
---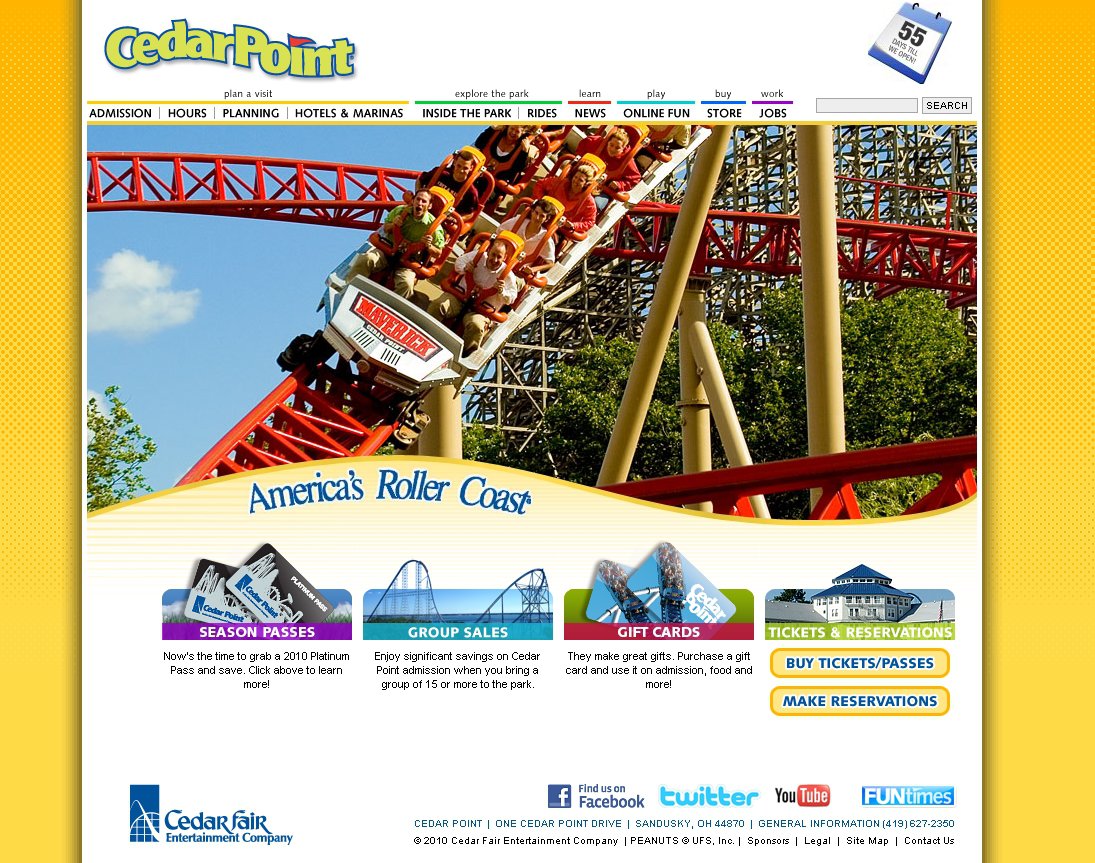 It's the second-oldest amusement park in North America (installing their fist coaster in 1892), and its coasters are voted the best in the world every year. Each summer, more than 3 million people visit the park, located in Sandusky, Ohio. If you're a fan of the thrill, you must visit Cedar Point, and check out the Maverick, the Millennium Force, and the Dragster!
---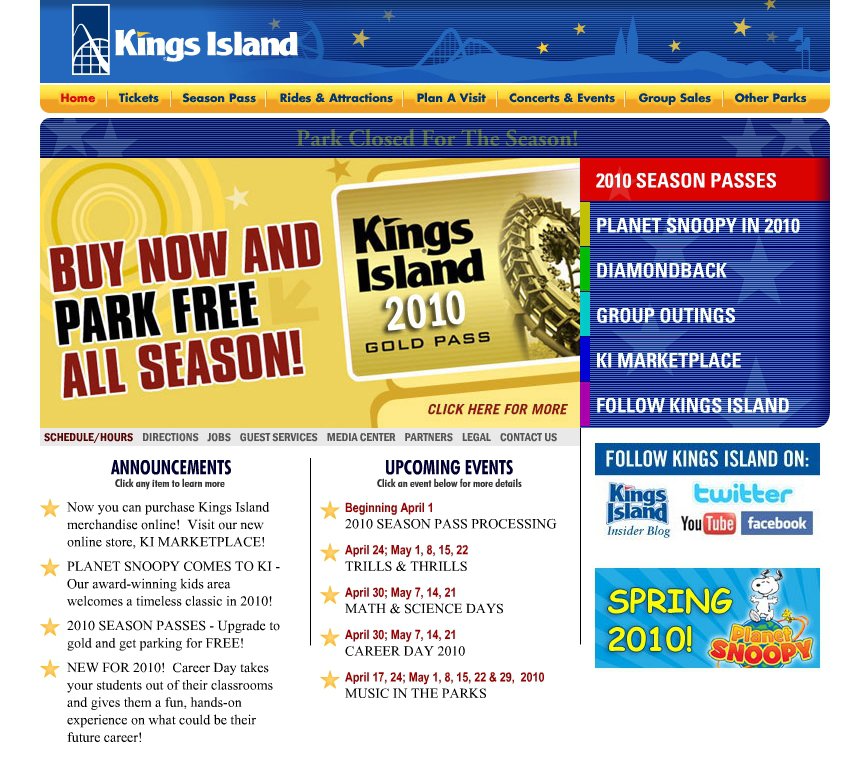 Some states have all the fun! This amusement park is also located in Ohio, but it's nowhere near as large, nor does it have the same prestige, as Cedar Point. On the other hand, they do have Planet Snoopy, and they're not as expensive, either… they also have a bunch of concerts and other shows all summer long!
Trendinig Stories
More Stories ...
Six Flags is more than one independent park in one small city in the Midwest. They have parks all over the nation, and they even have parks in Mexico, Canada, and Dubai! Enjoy a water park, shows, concerts, and of course, roller coasters and other cool rides!
---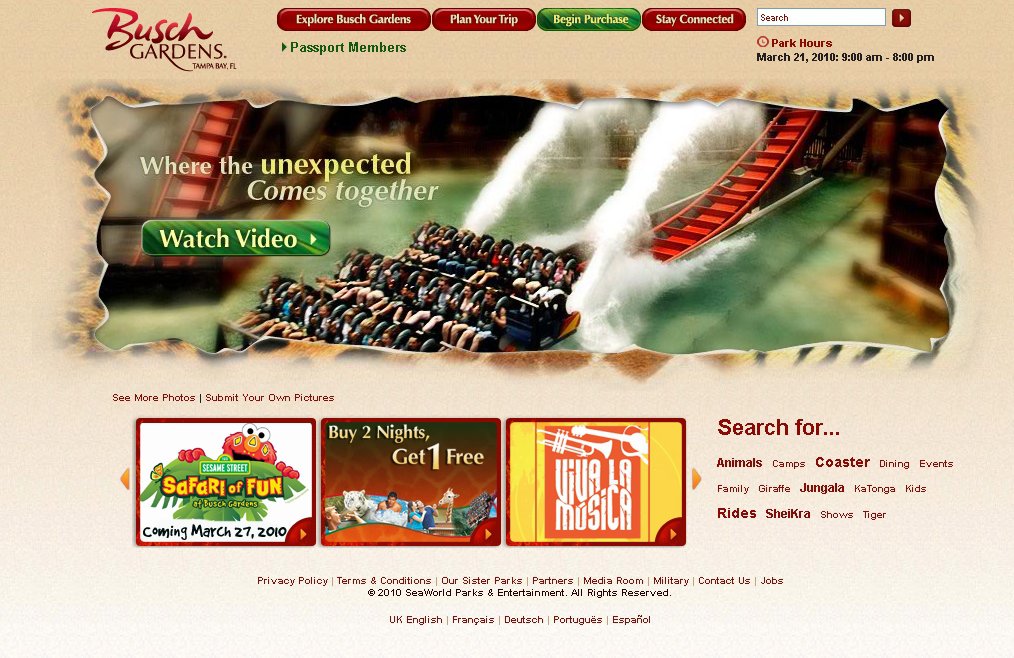 If you're in Florida or Virginia, you really ought to check out Busch Gardens. Unlike amusement parks in the Midwest, they're open year-round, so you can enjoy the rides even in the middle of winter, when there's snow on the ground everywhere else! They also have something most other theme parks don't — an entire zoo of exotic animals!
---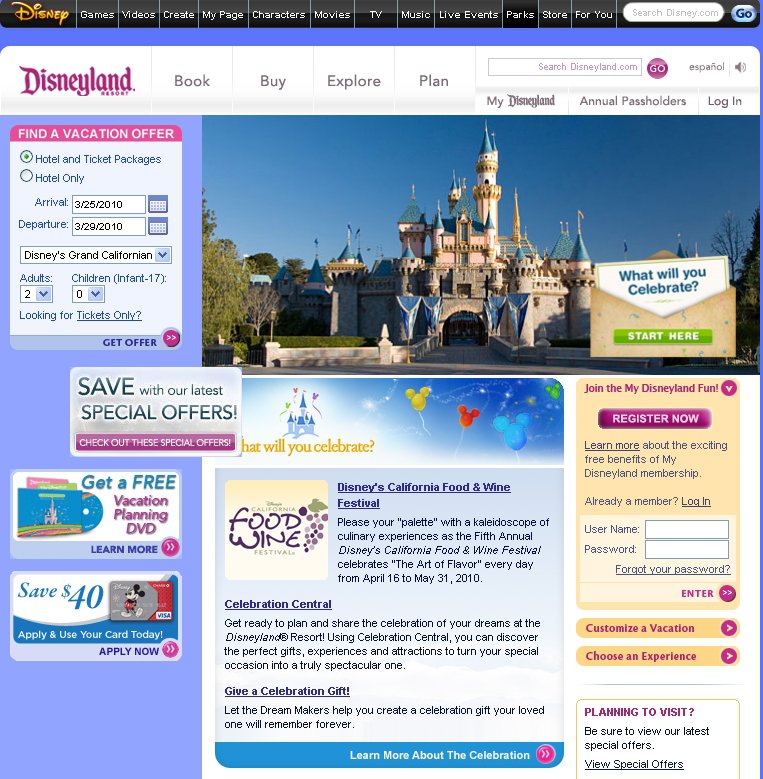 What child, or adult for that matter, hasn't dreamt of a trip to Disneyland? There's so much to see and do, there's no way you can do it all in one day, or even two! Most families plan entire week-long vacations at the park, and I can't think of a better place for a family with children to holiday! You can even order a free vacation planning DVD at the website.
---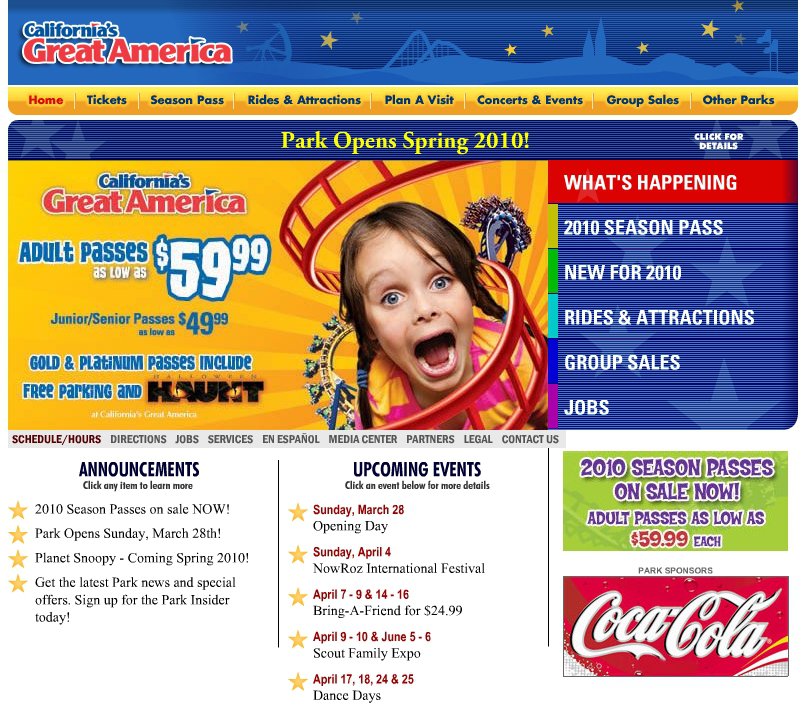 This is the very first amusement park I ever visited, way back in the fifth grade, and I love it. Northern California may not seem like the place for an amusement park, more like a place for wineries and sight-seeing, but the warm weather makes it the perfect place to enjoy a day riding coasters and generally scaring yourself silly!
---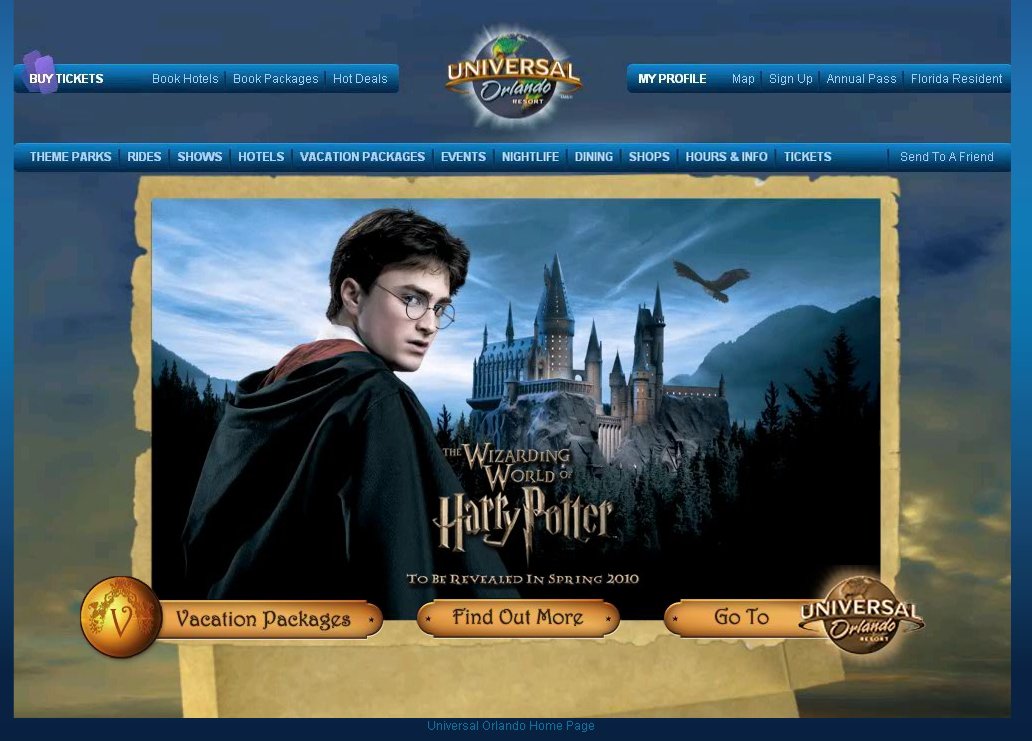 Right now, Orlando is all abuzz with news of the launch of the new Wizarding World of Harry Potter attraction at Universal Orlando. If you or someone in your family is a big Harry Potter fan, this is the perfect place to go! You can buy tickets or plan an entire Florida vacation at their website, too.
---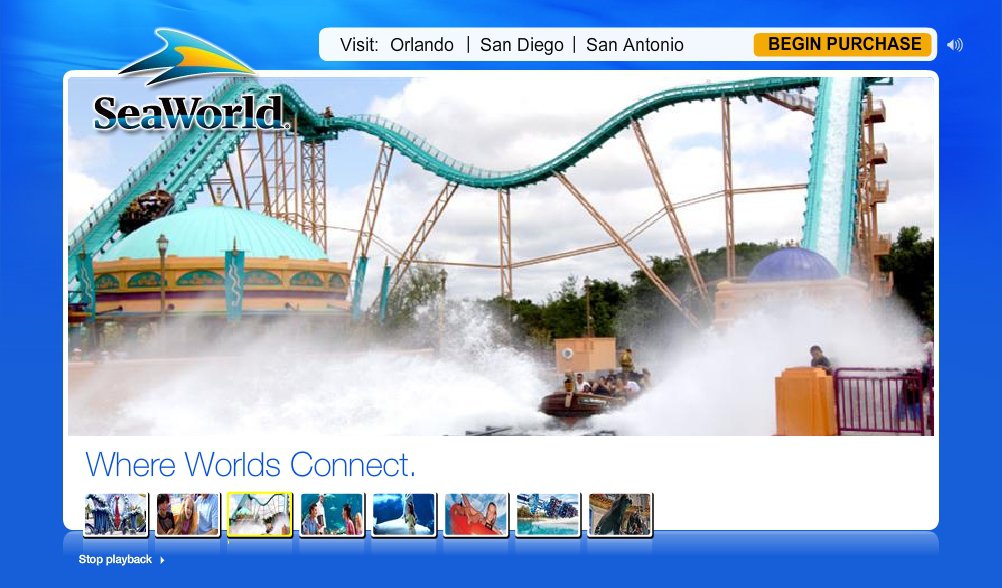 There are three SeaWorld parks, located in Orlando, San Diego, or San Antonio, and all of them are gorgeous, focused on marine life and the like. It's great fun for a family that loves the thrills of roller coasters and other rides, but who love ocean life, too!
---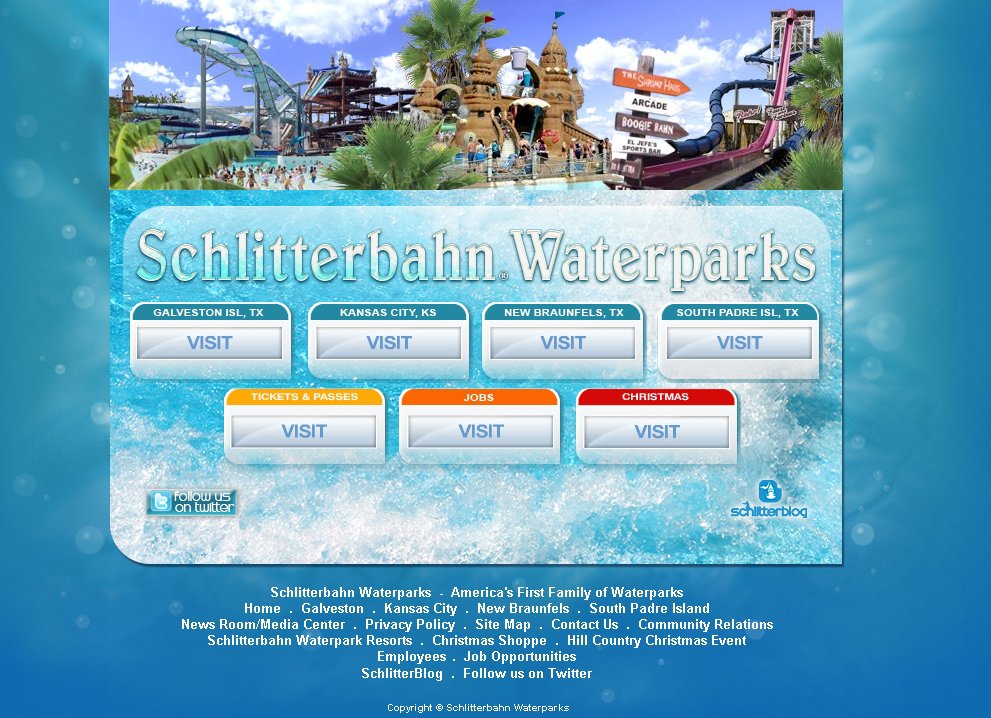 With three locations in Texas and one in Kansas, this water park may be hard to pronounce, but it means fun for a lot of people! They have dozens of water slides in all shapes and sizes, some for little kids, and some for adults who want to feel like little kids again. Book a trip and bring your swim-suit!
---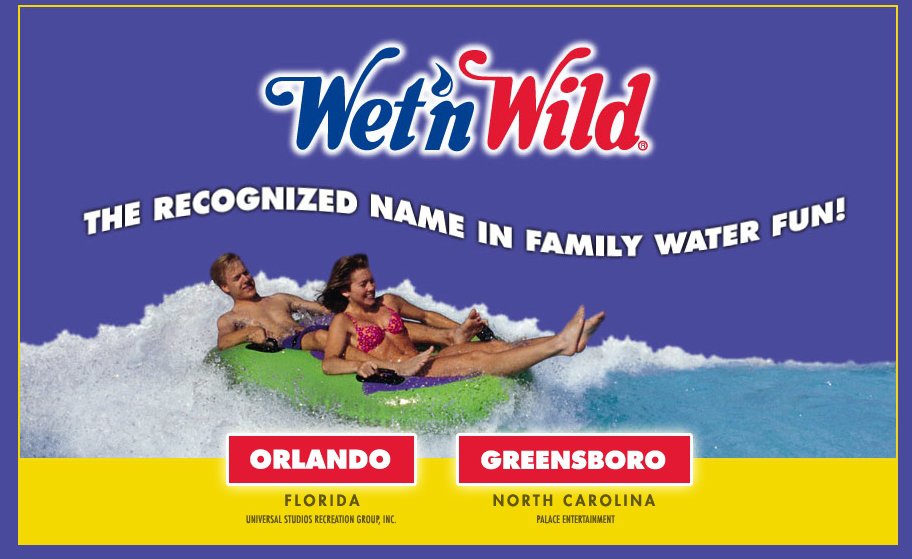 As if Orlando didn't already have enough amusement parks! There's a Wet N' Wild in Orlando and one in Greensboro, North Carolina. Both boast water-slides to amuse and delight your entire family. Don't forget the sunscreen and enough towels for everyone!
So whether you live in California or Florida, Texas or Ohio, you're just a half-day's drive from an entire day of fun on roller coasters, water slides, and so much more! Which of these are your favorites? Or is there another amusement or theme park you love that I've left out? Please let me know!
Top Photo Credit: vw4ross
---
Comments
Popular
Related
Recent