Bangs are so in this season that all your favorite celebs and fashionistas are rocking them. But bangs are very versatile going from long and side swept to short and choppy that it's hard to figure out which look is the right one for you.

If you are trying bangs for the first time or you are someone who hasn't had bangs since middle school then maybe you should try the **long side swept **bang. This look is so popular among celebs because it flatters every face shape. This one is my personal preference. You can make them heavy and long or short and wispy.
I'm sure there's a pair of bangs out there for you. The first thing you have to ask your self is what kind of maintenance you are looking for. If you have curls then bangs may not be a good idea for you unless you are going to take the time to straighten your hair.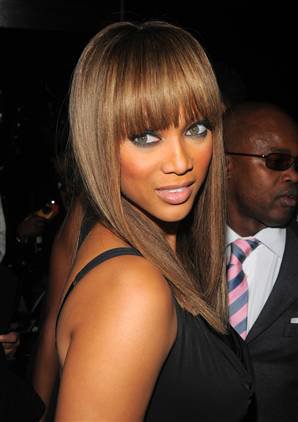 What people call Mall Bangs (check out this picture of Tyra Banks) work for some people but that's a real 80's look. I wouldn't go into this look without getting a second opinion. This works for Tyra because her forehead is hidden by the bangs. She has a pretty dominant forehead so this could be an option for some with the same issue.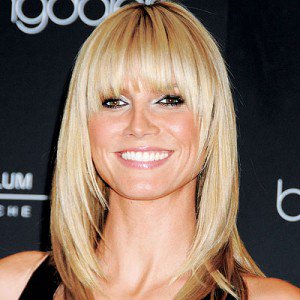 This picture of Heide Klume shows a different version of the Mall Bang. They are a bit more wispier and not as thick as Tyras.
You can really customize this look to make it your own. With the help of a good hairdresser you can also have a great set of bangs! Just remember that you may need to go back to trim your bangs way before trimming the rest of your hair. Some hairdressers charge you nothing or next to nothing to keep your bangs looking great!
---
Popular
Related
Recent