Hairstyles for Your Face Shape!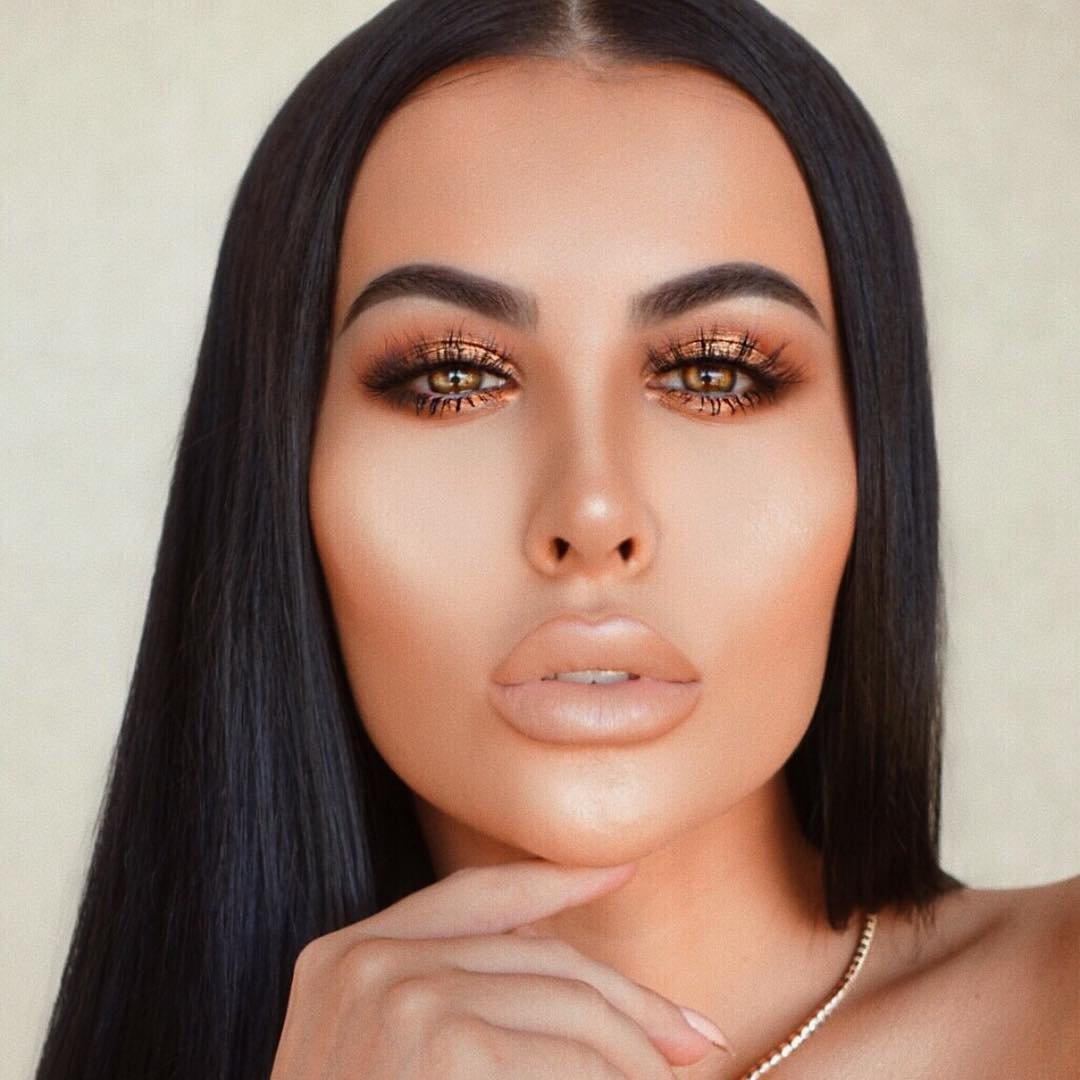 Thinking of a new haircut? Maybe a change from the norm? Before you decide on your haircut, factor in what would look best with your face shape. What may look fab on your BFF may not be a good look for you. Are you maybe unsure of your face shape? Well you can find out one of two ways. The first is a little messy. Having your hair pulled back in either a ponytail **or a bun, stand in front of the mirror. Take your least favorite lipstick and trace your face in the mirror. I told you it was messy but it works! If you don't want to deal with a mess take a picture where your hair is pulled back and try tracing it that way. It has to be pretty recent because with weight fluctuations and age your **face shape can get a change.
Now that we all know our face shapes let's get to it. If your **face shape is round **

(like Julia Stiles, Kirsten Dunst or Drew Barrymore) the straight across bang is definitely not a good look for you. I know this is in this season but the heavier it is the worse it is. Short cuts like bobs may work for you with some texture like Julia's. Think long hair and side swept bangs. I've honestly haven't seen a face that doesn't look good with this look.

Ladies with the **oval faces **have the most versatility. You are definitely a lucky girl! Think of Jessica Alba. This face can achieve any look. Whatever you'd like to do all you have to think of the pros and cons of maintenance and how much time you'd like to spend every morning on your hair.

Heart shaped faces have that pointed chin. Longer bobs, layers and the versatile side swept bangs would be a good look. Think of Reese Witherspoon and Jennifer Love Hewitt.

If you have a **square face **like Salma Hayek or Demi Moore, you've got some chiseled features. Face framing bangs and blunt cut bobs are also not a good idea for this face shape unless you want to maximize your chiseled features. I've seen Salma Hayek pictured with those heavy bangs and she looked hot. Of course she could be bald and still be hot so take note here!
If you have a long face focus your hair cut on width to balance your face out. So bangs and chin length bobs are your best bet. If you are going to try an up do, try not to go too high or it will make your face even longer. Instead focus on the crown of your hair but try not to go any higher than that. Sarah Jessica Parker and Liv Tyler are your famous faces to look at for inspiration.
Before you think about changing that look, also think of maintenance not only how long does it take you to do your hair in the morning but also how many times you have to see your favorite hairdresser to keep this look going. Also take a picture of your favorite face matching celebrity with you to show your hairdresser what look you're trying to achieve. It will make it so much easier to leave your salon like you just left a magazine cover shoot! Stay beautiful!</
{{#comments_count}} Show Commnents ({{comments_count}}) {{/comments_count}}