Every girl dreams of what her dream wedding will be like... the gorgeous groom, the beautiful setting, the lovely food... but what about the ring? If it's going to last forever, you need a ring that'll last the distance too, and make an impression. That's what I was looking for when I stumbled across JewelOcean.com!
This website is full of stunning rings, at good prices, and the diamonds come with an authenticity certificate!!! AND they have a fantastic payment plan (which allows everyone to access the most gorgeous rings), a free delivery and an excellent refund policy! Now, could a gal ask for more?
So, here's my top ten ...
---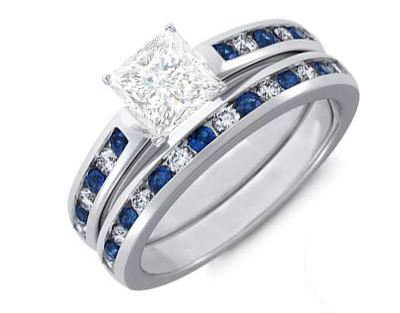 For similar rings, try JewelOcean.com
Wow, this is stunning. The diamonds are gorgeously set against the white gold, and the blue adds a touch of modern glamour and sophistication. The big diamond is very attention grabbing, contributing to the rings nifty but glamorous look. This a stunning ring, which any girl would love to receive!
---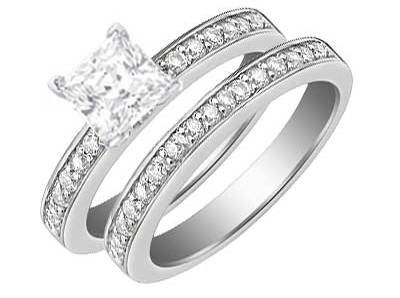 This is a slightly more traditional, but still very gorgeous, ring. The big diamond gives it its dash of princess jewellery, and the buyer can choose the type of diamond used, and the smaller diamonds and thin ring contribute to the simplistic, traditional look. Its a divine ring, which would look right at home on any finger.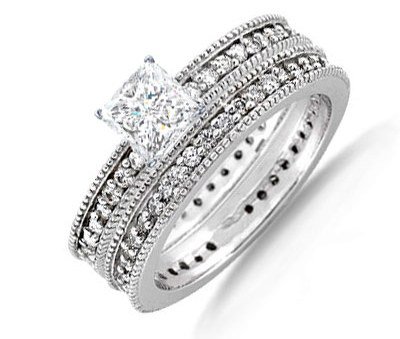 Are you after something a little more unique? This ring has it all, featuring the gorgeous big diamond surrounded by intricate detailing and tiny diamonds, to create a stunning finish. The ring also comes in gold, which makes the pure crystal diamonds stand out, but looks divine in silver. This is a very modern style, which can be yours within two days! Go on, you know you want too...
---
This is a very exotic looking ring, that features detailed crossing bands leading to the gorgeous centerpiece band. The style manages to be very now while also being completely timeless, which is another thing this website seems to be brilliant at! I'd love to have this to decorate my finger... If you're after something similar, make sure you check out JewelOcean.com. The rings are stunning... which is your favourite?
---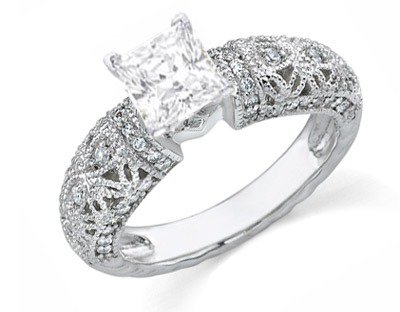 This ring is amazing. The central diamond is beautifully cut and placed, but its the band that deserves the attention. Intricately carved into a gorgeous antique pattern, it'll be any woman's dream ring! The side of the ring also features a gorgeous line of tiny clear diamonds, that'll catch the light and make her smile for sure. Check this one out, its a definite winner.
---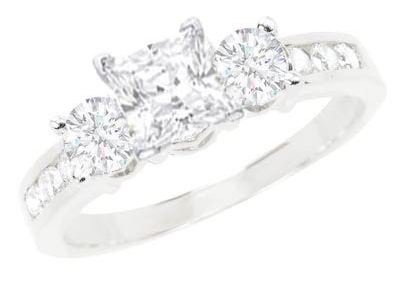 Want the princess style ring you've always dreamed off? This is it! The design incorporates all the features of the fairytale ring we all dreamed off, while teaming it with sophisticated white gold and careful diamond placement. This is sure to be the envy of every girl in the room!
---
I am in love with this gorgeous ring. The simple white gold band is stunning, and the perfect setting for the beautiful diamond flower. It's the perfect mix of simple sophistication and girliness for me, and I couldn't choose a better ring! I'll be dropping hints to the boyfriend about this one...
---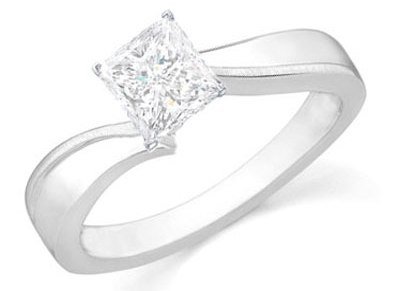 This ring reminds me of the traditional yet elegant ring that my grandma's used to wear, and is the perfect style. The band is simple yet intresting, and the diamond is cut and perfectly placed to give the ring its stunning, timeless look. Whatever you're style, this ring will fit your finger and your life for years to come.
---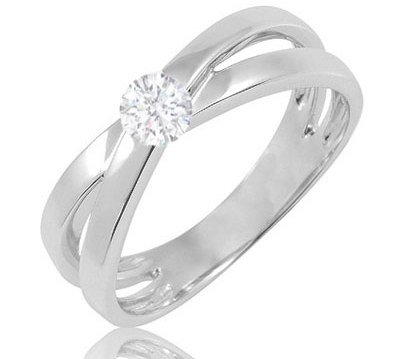 I'll admit that I first looked at this ring because it looked so different, but now I love it. It's perfectly cut and so eye catching, and its very individual. The solitaire section of this website is amazing, I just don't know which I love the most! Check out JewelOcean.com and let me know what you think :P
---
1

I Couldn't Decide!!!

The rings are so stunning, I want them all! So, I though it will be best if we pick the winner together! Which of these beauties you liked best?

So whether you're hunting for the perfect ring for your girl, or you want to drop a hint to your man, make sure you check out JewelOcean.com. I'm hooked! And be sure to let me know which one you love the most...
More Fabulous Posts on Diamonds:
• Top 10 Celebration Tiffany Rings
• Diamond Engagement Rings - Tiffany's Top 10 …
• Classic Tiffany Jewelry - Top Picks!

• 12 Tips on Choosing Diamond Engagement Ring…
• Fab Find: Gorgeous Tiffany Diamond Flower Ring…
• Which Harry Winston Diamond Ring Would You Choose?
• Top 12 Diamond Engagement Rings Under $5000 …
---
Comments
Popular
Related
Recent