Take it from me -- just because you aren't a size 2, or even a size 8, it doesn't mean that you can't look and feel fantastic. You just have to know what to wear. These nine essentials can make any plus-sized wardrobe fashionable and fabulous...
---
1

The Perfect Jeans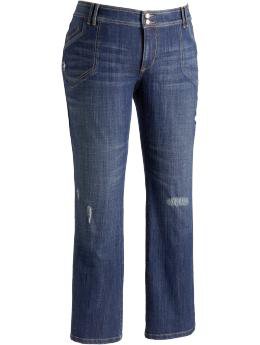 Price: $36.50 at oldnavy.gap.com
Whether you like skinny jeans, wide legged jeans, flares, or what, the perfect pair of jeans can make any woman feel beautiful and sexy. As long as you wear your favorite jeans with confidence, you are good to go. Jeans with a slight flare are often better for fuller figures, especially if you are petite as well.
2

Black Tights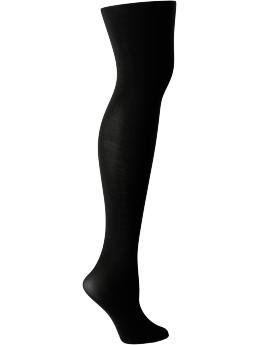 Price: $6.50 at oldnavy.gap.com
A pair of basic black tights can have a not so basic effect. They make the legs look both longer and slimmer. Plus, they can be just the right touch for that sexy skirt -- and they keep you warm in colder weather!
---
3

White (or Other Color) Button-up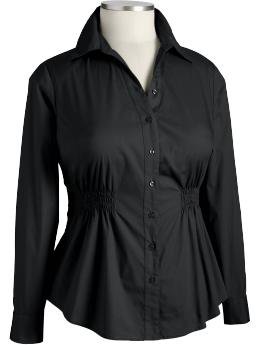 Price: $27.50 at oldnavy.gap.com
A classic white button up is a must have for any wardrobe. For a plus-size wardrobe, however, there are a few extra guidelines to follow. You don't want a shirt that fits you too large. Something slightly fitted will work best, so it won't balloon around you and make you look larger.
---
4

Thin Scarf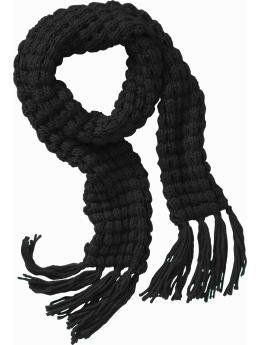 Price: $16.50 at oldnavy.gap.com
Scarves are no longer just about keeping warm. They are literally some of the hottest accessories out there and a staple for any wardrobe. Fuller figured women should go with skinny scarves, however, because wide, thick scarves can create a lot of unneeded bulk around your neck and shoulders. A long, skinny scarf wrapped once or twice makes a beautiful touch.
---
5

Little Black Dress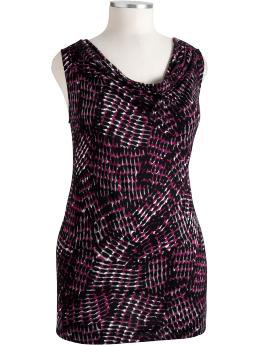 Price: $15.00 at oldnavy.gap.com
Yes, even full figured women can benefit from the classic, elegant LBD. As long as you are careful about fit and style, then you can feel just as beautiful and sexy in your little black dress. This timeless piece is a great addition for any closet, just make sure you pick a dress that makes you look and feel fabulous. And I love this LDB because it's a gorgeous print!
6

Black Blazer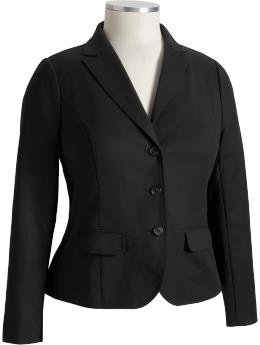 Price: $39.50 at oldnavy.gap.com
For business or casual wear, a black blazer is a must. You want it to be slightly fitted, and a shorter cut may be better than a longer one. A piece like this can instantly make you feel powerful and confident, and it can be paired with so many things.
---
7

Stripes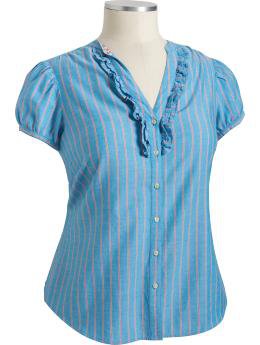 Price: $12.50 at oldnavy.gap.com
Full figured women can rock out on stripes, but there are some guidelines here. Generally, the stripes should run vertically rather than horizontally. There are exceptions to this rule, but they generally depend on individual body type. On the other hand, a vertically striped shirt is almost always slimming.
---
8

Black (or Khaki) Pants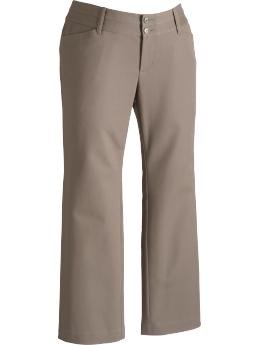 Price $36.50 at oldnavy.gap.com
A pair of black pants that fit beautifully are absolutely essential. They can make you feel slim and sexy, and they are so versatile you can wear them just about anywhere. Just make sure the fit is perfection, because that is definitely important. Love them in black? Buy the same pair in khaki for work!
---
9

Supportive Knickers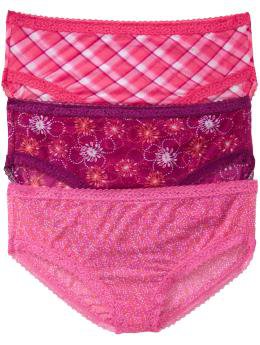 Price $12.00 at oldnavy.gap.com
Panties, bras, body shapers -- whatever you are wearing under your clothes, you want to make sure it is all supportive. Take the time to get your measurements, especially so you can be sure your bra fits well and offers you adequate support.
Then, too, there are certain things every woman has in her closet that just makes her feel sexy, no matter what her shape or size. Do you have clothing like that? What do you feel is a must-have in a plus-size closet?
---
Comments
Popular
Related
Recent