Ya know, I could write about the increasing number of Tiger Woods mistresses but it's nearly Christmas and it would be a waste of Internet space to be dwelling on the nasty side of life. So let's talk about the stuff that we hope rings true during this time of the year, shall we? Let's start with LURVE (that would be love).
1

Fred Segal Date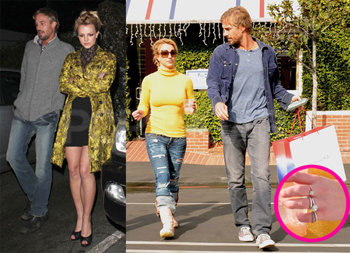 Photos of these two always make me smile. Photos always show Britney's colorful/could-be-better outfits and Jason's laidback/preppy looks. Combined, they look utterly cute. There was a time when I wished love for Britney. It looks like that she no longer has problems in that department but this time, let's wish for her some brassieres.
2

Sleepovers

Now this pairing is not exactly "new." I'm still on the fence about this recent development but let me tell you that I am happy about the fact that we'll have more photos of Sienna soon. This means more outfit inspirations! She always did dress up better when she and Jude were together.
3

Russell Brand and Katy Perry Babies?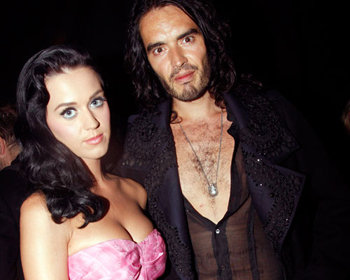 Well, those would be weird-slash-creative kids, in my opinion. It turns out that they have been together longer than we thought. They have done the "meeting the folks" part and are always together these days. These two certainly are sneaky.
4

Take 2, Part 2

Okay, this one may not give you the warm fuzzies, but what the hey, LOVE IS LOVE. Even the weirdest guys and girls with weird taste deserve love, yes? Let's just pray that Evan does not wake up with a cracked skull one of these days. I don't want another actress playing the Queen of Louisiana in True Blood.
5

Sushi Date

I think no other couple today can compete with the cuteness that isTaylor Squared. Here they are on another date (accompanied by Taylor Swift's momma), making us wish for that feeling of new love excitement for ourselves. I wonder what they are getting each other for Christmas. A Jacob doll for Taylor Swift and a Grammy statue for Taylor Lautner?
6

Loving up North

These two are still together? In this world of fleeting young relationships, it tickles me that these two are still together. Gone are the days of singing in cafeterias but these two still look as cute as ever. This is a Hollywood version of high school sweethearts staying together until they grow old and gray. I hope. Because really, won't it be cool if they do remain sweethearts until they already have a long and illustrious acting careers?
Top Image by **Pink Sherbet Photography**